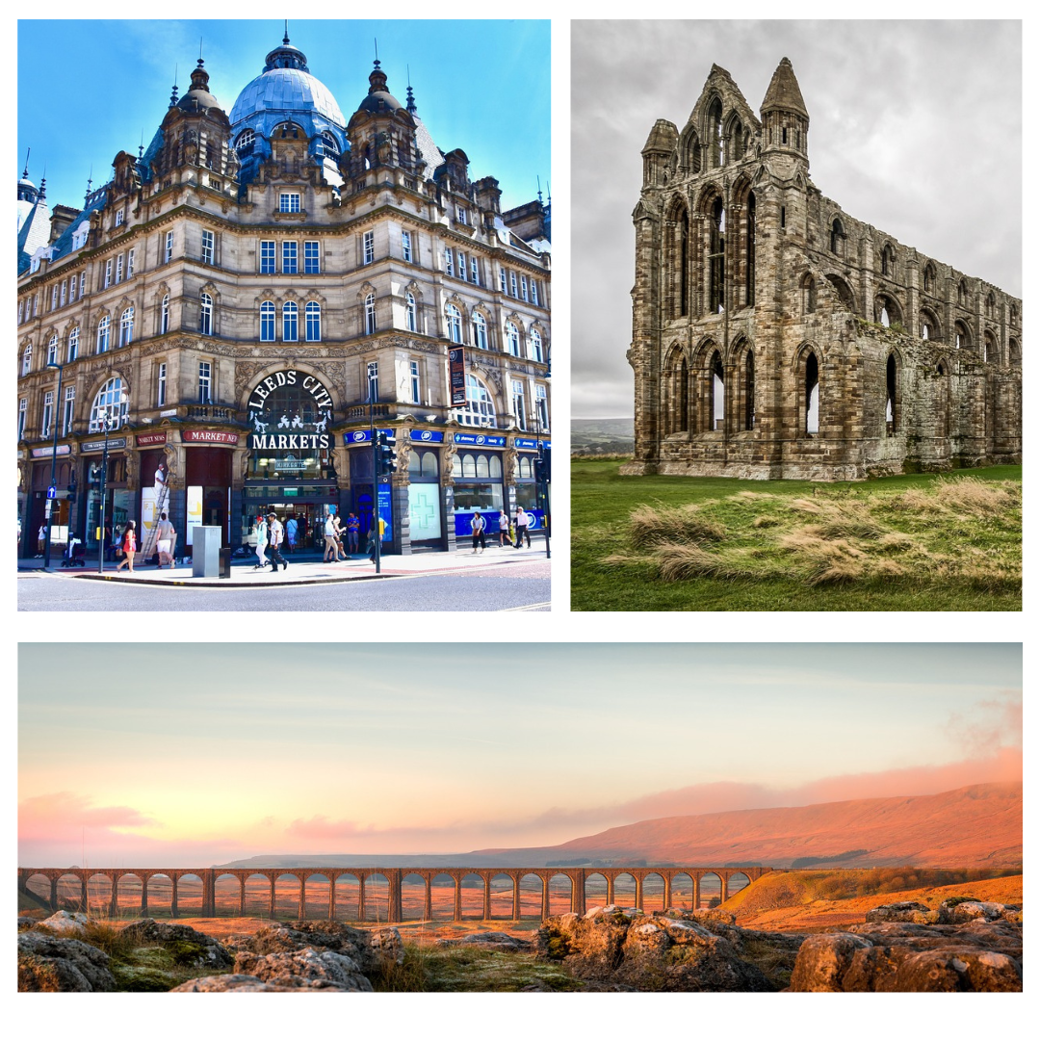 Practice ownership opportunities across Yorkshire
Find out more about our available locations in Yorkshire
Vets4Pets Barnsley Cortonwood is looking for a new partner to take over the leadership and strategy of the practice.

This is a great opportunity for a vet who's looking to purchase an existing practice with lots of growth potential where they can drive change from the outset. Whether that's focusing on increasing client engagement, community relationships, or identifying and establishing specific work streams, there's a lot of opportunity for certificate holders and GP vets, alike. Whatever the direction and approach, the decisions and ways of working very much sit with the partner, being the practice owner. You'll be in the driving seat and we'll be supporting you to achieve your goals.

This instore practice opened its doors in October 2013 and operates 6 days a week, with OOH covered by the neighbouring Vets4Pets Barnsley Hospital, located 11 miles away.
A modern, purpose built stand alone practice, which opened in 2014. This practice is positioned in a residential area of town, with allocated off-road parking. The centre of town is close by and easily accessible via local transport.
Offering three consult rooms, a large open plan prep/pharmacy area which is accessible via the consult rooms. There is an operating theatre and separate cat, dog and isolation kennels. It has a spacious feel inside and is very well maintained.
A caseload exceeding 2,500 patients, split 50/50 canine/feline
A practice operating Monday – Friday 9am – 7pm and Saturday 9am – 4pm, with opportunity to extend into 7 days. Out of hours are covered by a neighbouring Vets4Pets practice.
Equipment includes a digital x-ray, blood machine, dental kit and all are well maintained.
Led by a Practice Manager, the small team in situ who are supportive of each other and united in their goal of delivering high standards of preventative healthcare for their patients and clients.
Read more about Vets4Pets Bradford
Having opened its doors in 2001 Vets4Pets Bramley is firmly part of the local community. Vets4Pets are looking for an experienced clinician or group of clinicians to take on the ownership of this practice, you would be joining a well established team with a vast knowledge base.
Vets4Pets Bramley is a spacious, well-equipped, stand alone practice with 4 consult rooms, 2 theatres, an x-ray room, separate cat and dog wards. The practice is due a refurbishment next year, this will include a new look and feel for the reception area, consultation rooms and improved treatment and x-ray rooms.
The practice is ideally situated on a busy thoroughfare with retail and leisure facilities, as well as large residential areas close by. The practice has great links to Leeds City Centre with a bus stop just outside and the train station about a 10 minute walk away.
Vets4Pets Bramley have over 5000 active clients with a very high level of engagement with preventative health plans and new client registrations are above average.
With an experienced practice manager leading the non-clinical team of 4 Client Care Advisors and 2 Pet Health Advisors as well as the clinical team consisting of a Vet, Head Nurse, 3 RVNs and 2 VCAs.
This Practice has a supportive environment where colleagues' strengths are utilised, they are valued as individuals and are well bonded as a team. They are very supportive of one another and all work exceptionally hard to deliver excellent clinical care and client
focused service.
There is a huge amount of potential to grow this practice and increase its revenue, so it
would be an excellent opportunity for someone who is eager to grow the business, with
the ease of stepping into a practice with a large active client base and an experienced,
committed team.
Vets4Pets Bridlington is an established practice which opened in 2018, it is based in a Pets at Home store and is situated opposite Morrisons on the busy Bessingby Road. The practice has great transport links for people in Bridlington town and local villages.
Being based in a Pets at Home store it means that this practice has good foot traffic through the store and you have the opportunity to build great working relationships with store colleagues to work together in maximising success.
This practice has a strong reputation and growing client base in the local community. With over 2000 active clients and new client registrations at 18 per week there is a real opportunity for a new partner to grow this practice even further.
Vets4Pets Hemsworth opened in October 2017 and is now looking for a Joint Venture Partner. The practice is a converted fire station, and therefore has larger than average rooms. It is located a short drive from Wakefield taking in a number of surrounding towns and villages. It also has convenient links to the M1, A1 and M62.
The practice has a strong local reputation and performs well with its current team, however the addition of a Vet Partner would be ideal for this practice, to provide further vet cover and someone with the ambition and drive to explore its growth opportunities.
The practice is in excellent condition, it looks brand new inside. This along with the additional space would make for an excellent opportunity for the right person to explore their own career ambitions to develop specialist skills and provide further services to the clients.
Each of our purpose built practices are equipped with an excellent selection of equipment, access to the premises 24 hours a day, separate cat and dog kennelling areas, the great advantage of high visibility and free car parking. Our Vets4Pets practices have the unique advantage of National TV advertising and depending on the site of the practice, could also benefit from a joint launch campaign shared with the household brand name Pets at Home, further enhanced with access to over 3 million (and growing fast) pet owners via the Pets at Home VIP database.
Vets4Pets Leeds Kirkstall is looking for a Vet or group of clinicians to take on the running of this practice. This is an excellent opportunity to join a successful practice with an established client base of over 4000 customers.
Located just under 4 miles from the centre of Leeds, the practice is positioned on the busy Kirkstall Bridge Retail Park, along with 15 other retail stores, some of which are well-known retail brands. There is lots of onsite parking (free for 3 hours) and the retail park is accessible by local bus routes. The practice is based inside of a Pets at Home store, meaning footfall benefits will come from inside of the store, as well as the wider retail park.
Read more about Vets4Pets Leeds Kirkstall
Vets4Pets Selby opened it's doors in March 2018 and is now looking for a Joint Venture Partner. The practice is based in a busy Pets at Home store and offers free onsite parking.
Each of our purpose built practices are equipped with an excellent selection of equipment, access to the premises 24 hours a day, separate cat and dog kennelling areas, the great advantage of high visibility and free car parking.
Wakefield Vets4Pets is a well-established standalone practice, located amongst other retail units with free parking right outside. It's easily seen from the road and gains the passing trade of the surrounding residential areas. Easily commutable from the wider surrounding areas due to its proximity from the local A roads and the M1.
Although the practice is 20 years old, it has been well maintained and is in excellent condition. Its fitted out to a high specification and all the fixtures and fitting have been maintained regularly.
The practice includes:
A spacious waiting area with a separate cat waiting area
3 generous sized consulting rooms that have easy access to the Pharmacy and Lab areas
A dedicated office with 3 desks
The back area includes a large treatment area that contains both a tub table for dentistry and another treatment table.
A separate imaging suite that contains both the DR digital radiography system and a very new Ultrasound machine.
A well sized theatre
Separate dog and cat kennel rooms
Colleague rest area
Yorkshire
The Yorkshire Dales is known for its stone walls and barns in Wharfedale, Wensleydale and Swaledale, topped by the famous Three Peaks, and home to market towns and bustling villages. Further east, the North York Moors and Yorkshire Wolds lead to the Yorkshire Coast, resorts of Scarborough, Bridlington, and Filey, the fishing port of Whitby, and the international port of Hull. The major cities of Leeds and Sheffield offer many urban activities, with York and its Minster one of the UK's most popular destinations. Throughout Yorkshire there are varied attractions to visit and many delightful towns and villages to explore.
What our clients say about us
"Excellent caring service and very supportive to us as worried owners of a very sick bichon who required emergency surgery & lots of follow up care. We cannot thank them enough for fighting & giving us our dog back, Thank you is not enough." - Vets4pets Bradford
"The staff are so caring and looked after my dog so well this week. They kept in contact when she was in with them ringing me with updates on how she was getting on. Everyone from the vet to all the nurses showed genuine care. We really appreciate it!" - Vets4pets Huddersfield
"The vet I saw was lovely. She understood financial limitations customers may have and gave constructive and clear advice as to what options were available and what option she would take and why, as a cat owner herself." - Vets4pets Leeds Kirkstall
"I can't speak highly enough of this vets. The colleagues at this practice are so knowledgeable, friendly and give you and your dog the warmest of welcomes. Our dog has just recovered from his neuter and just been for his last post op check. The guidance and care shown throughout has been brilliant. It is a pristine modern practice. Highly recommend for anyone who's seeking a vets with a true love of animals." - Vets4pets Hemsworth
Partnering with Vets4Pets
Joint Venture Partnership is the only model in the industry that gives you complete TRUE clinical freedom. You're independent to make your own clinical and practice-based decisions, allowing you to run your practice, your way and enables you to have the freedom to make the best decisions for your patients.
Partnering with us enables an affordable route to ownership, making the dream of owning your own practice more achievable than ever.
We have 12 dedicated departments that support you in all aspects of business, setting you on the path for success. Our model includes a guaranteed salary from day 1 whilst having the security of being part of a wider group.
Get in touch
To find out more about practice ownership at Vets4Pets throughout Yorkshire, or more around how our model works, contact Bronwen Ballinger on 07719072463.
What our practices look like
Take a virtual look around one of our stand alone practices
Take a look around one of our instore practices