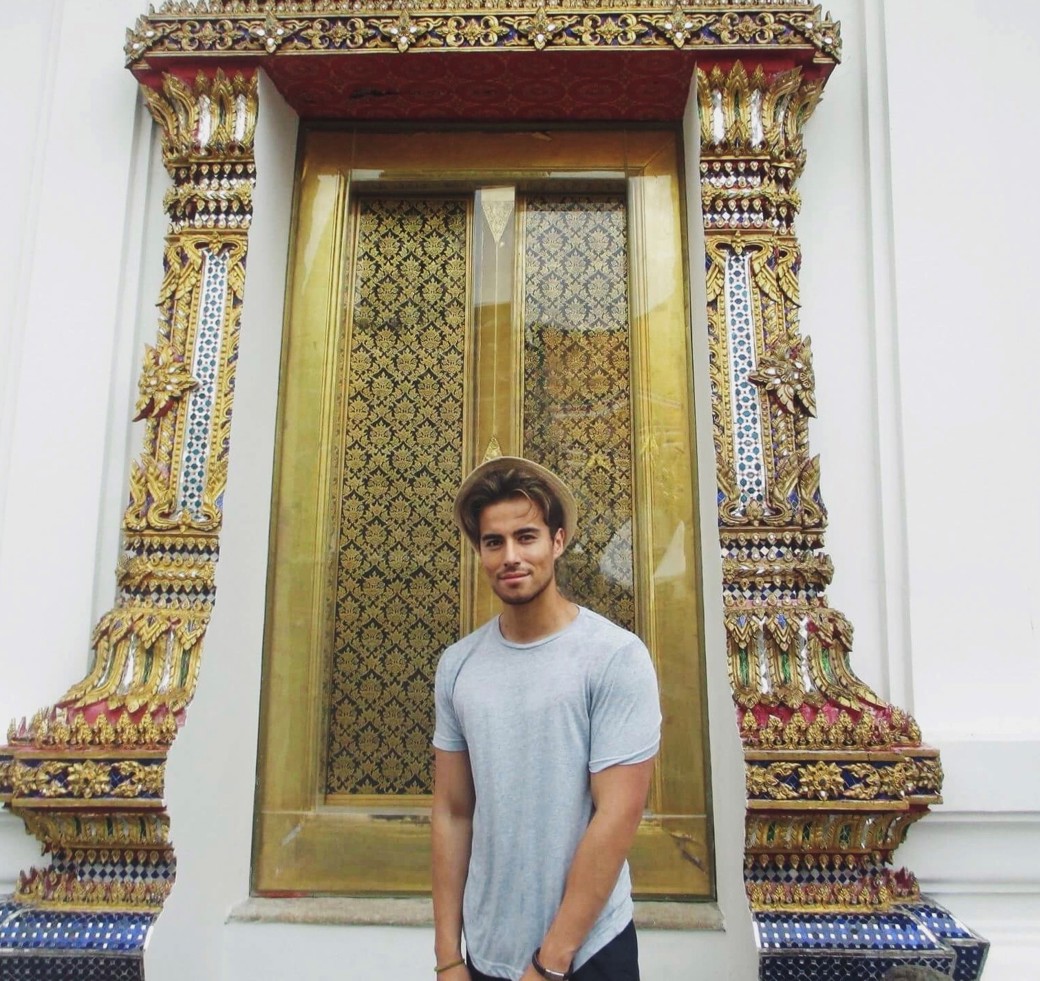 Loy Krathong by Tom Hatto
Our Business Development Coordinator, Tom Hatto, has kindly shared in his words how he's celebrating Loy Krathong.
On November 9th, I will be celebrating a festival called Loy Krathong. For those of you who may not know, Loy Krathong is a Buddhist festival that originated in Thailand. The word Loy in Thai means 'to float' and Krathong translates to 'basket or boat', so the literal translation of this is to 'float a basket'. A Krathong is a small lotus-shaped boat traditionally made from banana leaves and decorated with flowers. In the centre of the Krathong, there are traditionally beacons of light in the form of candles or incense sticks.
Traditionally, Thai people will flock to rivers, lakes and canals to set their Krathongs off into the water and see them (along with the candle) float off into the distance. But why do we do this? It's to provide our respects and thanks to the Goddess of Water and to Buddha for the water that has been supplied to us through-out the year. It's also a way of saying thank you for the water in order for us to wash away any negativity or adversity we have faced in the previous year, and welcome good fortune, positivity and prosperity. My yai (grandmother in Thai) has a farm and rice fields in Thailand, so it's personal to us to give thanks during Loy Krathong as it's the rainfall that helps harvest the crops of rice.
Water plays a huge part in Buddhist and Thai culture with Songkran (Thai New Year), which is in April being a huge celebration with people taking to the streets with buckets and water guns to have a massive water fight. Water is one of the elements that is essential to us, so paying our respects is important in Buddhist culture. If anyone has seen me in a meeting, maybe it's the reason why I always have my monster 2.5L water bottle with me 😊
Growing up with a British-born Christian father and a Thai Buddhist mother, I have been exposed to customs and ceremonies for both religions. For most people, this will sound very strange and has caused some contentious debates in the past, but I embrace both religions!
As I live in Swindon, most years during Loy Krathong, my family and I would make Krathongs out of paper, take these to a local lake in the evening, and place the paper boat along with a lit tealight and watch it sail away. In more recent years, in order to be more sustainable – we just light candles in the house and give thanks and gratitude. I have also witnessed Loy Krathong in Thailand, which is a spectacle to behold as watching the lanterns light up the rivers and the night sky is incredible beautiful. I've attached a photograph of me when we visited a temple during Loy Krathong.
I think it's really important to spread awareness and be aware of different religious and cultural events, because even if we may not identify with that occasion – there are definitely values and sentiments that we can take away.
Happy Loy Krathong!