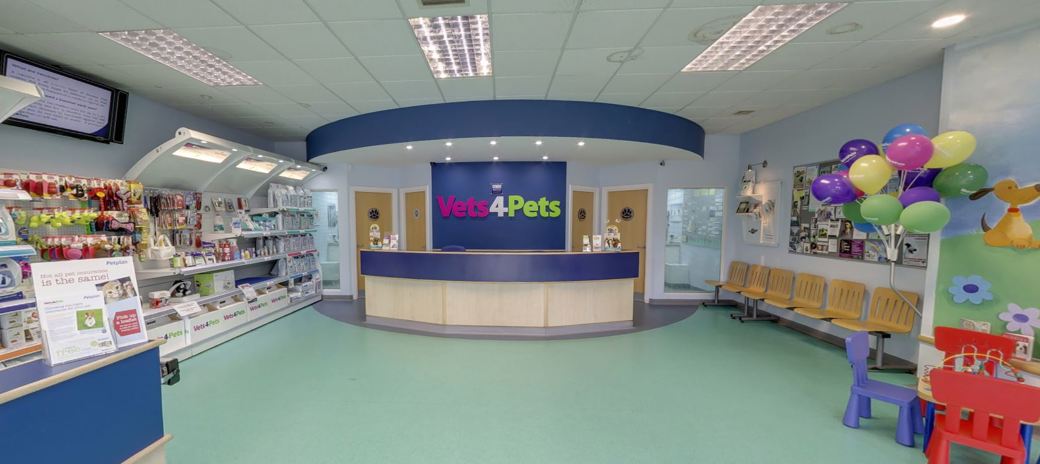 Practice Ownership at Vets for Pets Wakefield
We are looking for a new partner to help take the practice through the next stages of growth and development
About the practice
About the practice:
Wakefield Vets for Pets is a well-established standalone practice, located amongst other retail units with free parking right outside. It's easily seen from the road and gains the passing trade of the surrounding residential areas. Easily commutable from the wider surrounding areas due to its proximity from the local A roads and the M1.
Although the practice is 20 years old, it has been well maintained and is in excellent condition. Its fitted out to a high specification and all the fixtures and fitting have been maintained regularly.
The practice includes:
A spacious waiting area with a separate cat waiting area
3 generous sized consulting rooms that have easy access to the Pharmacy and Lab areas
A dedicated office with 3 desks
The back area includes a large treatment area that contains both a tub table for dentistry and another treatment table.
A separate imaging suite that contains both the DR digital radiography system and a very new Ultrasound machine.
A well sized theatre
Separate dog and cat kennel rooms
Colleague rest area
Get in touch
To find out more about ownership at Wakefield Vets for Pets or more around how our model works, contact Bronwen Ballinger on 07719072463.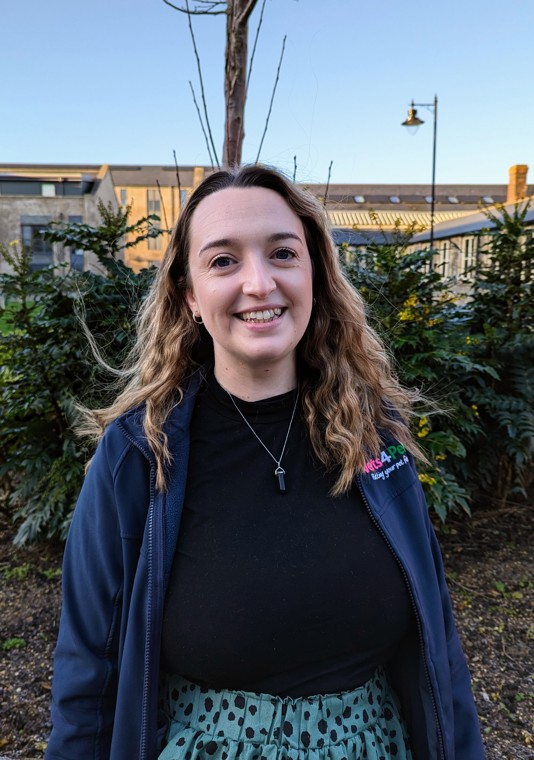 About our model
Joint Venture Partnership is the only model in the industry that gives you complete TRUE clinical freedom. You're independent to make your own clinical and practice-based decisions, allowing you to run your practice, your way and enables you to have the freedom to make the best decisions for your patients.
Partnering with our business experts across several key functions will help you develop your commercial and leadership skills and experience and as an employed Director and shareholder in the practice, you will have clinical freedom to make your own decisions, shape your team, develop your local presence in the community and secure your financial future.
Hear from Steven
Over the years, I've invested a lot of time and energy developing the Wakefield practice into a successful business and I'm very proud of all that we've achieved so far.
There is a strong active database of happy and loyal clients, and we have a reputation of providing excellent service to clients and a very high standard of veterinary care to pets. This is demonstrated with the constant high Google and Facebook review scores we gain.
Wakefield Vets4Pets is a thriving practice with more business growth opportunities that will offer the next owner a fantastic opportunity.
About the team
A team of dedicated veterinary professionals comprising
Steven the JVP is the main Vet in practice currently, (although they are recently recruiting) but positively, due to the systems and processes in place, along with the strong and dedicated team they are meeting the financial budgets predicted for a three vet practice. At present they are not accepting new client registrations, however this shows an excellent potential for immediate growth.
Who are all long standing experienced colleagues who organise the surgical days and ensure they run smoothly, with all patients continuing to receive excellent care before, during and after their surgery. They are also able to support the Vets in being able to triage and deal with emergencies when the practice is very busy and competent at taken blood samples, placing cannulas, performing routine lab work, taking radiographs (both standard and dental) and doing the dental work permitted under the current regulations. Two of the team are also completing a Schedule 3 distance learning course and capable of performing the full range of Schedule 3 procedures. A few of the team have special interests in cat medicine, with one of them having completed the ISFM feline medicine certificate. Another of the nurses is keen to start performing Ultrasound studies and is enrolled on a course.
4 Receptionists / Client Care advisors
All of which are passionate about the clients care and with the extra demand throughout the last few years, have continued to excel and ensure all patients that have needed to be seen, have been. They are all members of the British Veterinary Receptionist Association (BVRA) and are at various stages of completing the BVRA training modules.
Who helps to manage the day to day running including the team, rotas etc. They are responsible for reviewing existing and implementing new protocols and will be specifically working on the integration of digital practice over the coming months.
Equipment
Equipment:
The practice is well equipped and maintained with modern technology, including:
Various orthopaedic instruments with two battery driven drills and an oscillating saw.
An adjustable operating table and multiparameter monitor (including capnography)
Complete endoscopy set including a flexible endoscopy, flexible bronchoscope, a selection of rigid endoscopes including an arthroscope and all necessary accessories
A selection of endosurgery equipment to perform laparoscopic surgery including a VetSEAL vessel sealing unit.
A CCD Digital radiography machine that produces excellent images, and a handheld digital dental radiography unit.
Sonos Ultrasound machine that has 4 probes including a cardiac probe.
3 drip pumps, a syringe driver and multiple fluid warming machines.
Patient warming unit in the theatre and a separate one for the dental tub table.
The dental machine is a Nitrogen driven Vet Air supplied by Vet Direct which precludes the need for a compressed air unit and is much more silent.
Idexx Catalyst One and ProCyte Dx which get used a lot to perform both diagnostic profile and Pre-anaesthetic profiles and are integrated with the PMS system for automatic upload of results to the patient files.
Binocular microscope.
What our clients are saying
Just a snippet of some of the reviews the practice receives to gain their 4.5 stars on Google Reviews:
"I am always very pleased with the veterinary care that all my animals have had during the past 20 plus years. I would not go to or trust any other vet practice to take care of my animals. Truly outstanding Thank you so much much."
"I am very happy with Horbury road, Wakefield surgery. That happy I have been coming for 17yrs and still using the same vets. Very knowledgeable. The value and quality about Vets4Pets is, I have the same vet doctor which is very important to me. They know your dog and you as a whole. It's good to establish a good relationship with your vets and the team including the reception staff. I have not had one bad experience in the 17yrs I have been visiting the vets. That's speaks volumes to myself. One very happy customer 😃"
"Very good receptionists. Clean waiting area complimented by an excellent and very informative Veterinary consultation and treatment. Have used this Practice before and I am pleased to say that they have not only maintained their standards, but have improved them. In the current Covid crisis this was a commendable experience and all within a very good pricing. Thank you."
"I love this practice and have never ever had a bad experience there, all my animals have been treat with the utmost respect by all your vets and team no matter how bleak the prognosis, loosing Minnie three years ago broke me and your guys did everything they could to explain to me letting her go was best as she was so poorly, Jess also as the beginning of this year after her stroke at 22 your entire team there made the transition and process as painless for us both as humanly possible, Poppy's care has been exemplary and I have every faith in the advice and treatment I've been given for her current issue, I'd like to thank Pop for this and his advice moving forward, the whole team and staff at the practice from reception to the vets should be proud of their operation and the way they make us as customers, patients and owners alike feel. Thanks so much to Steven and the rest of the team."
Take a virtual look around
About Wakefield
Wakefield is a cathedral city and the administrative centre of the City of Wakefield district in West Yorkshire.
Enjoy world-class cuisine in one of the many restaurants, or have a scrumptious lunch and a pint in a cosy country pub. Wakefield boasts excellent transport links, and at the crossroads of the M62 and M1, it's perfect to get out and about in your spare time.
The town's proximity to other major cities makes it an attractive base. The property rates and prices are low and the homes have beautiful Victorian influences. With a low cost of living, great networks and lots to do in and around, it makes a great place to live and work.