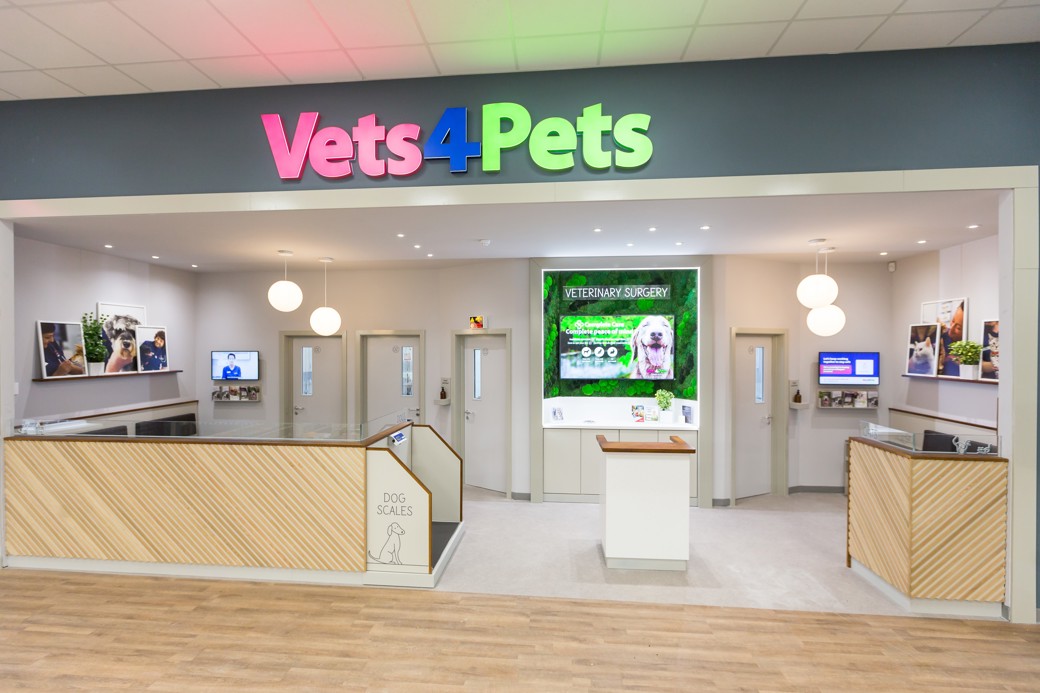 Vets4Pets Guildford
Existing practice with new innovative look
About the Practice
Vets4Pets Guildford is an instore practice that opened it's doors in 2022 and has developed a strong reputation in the local area. It is based on a mezzanine floor and benefits from plenty of customer parking with strong commuter links with easy access into London and a number of residential areas nearby.
It is currently open from 9am to 7pm Monday – Friday. 9am to 6pm on Saturday and closed on Sundays.
Due to it's recent opening, the practice is in excellent condition and is comprised of;
3 consult rooms
Modern theatre
Separate Cat and Dog waiting areas
Individually climate and lighting controlled kennels
Isolation ward
Prep area
Office space
The practice also benefits from additional equipment, including;
Digital microscope
Dental Xray
Partnering with us
Our Joint Venture Partnership model allows vets, nurses, and practice managers the opportunity to become a practice owner.
Joint Venture Partnership is the only model in the industry that gives you complete TRUE clinical freedom. You're independent to make your own clinical and practice-based decisions, allowing you to run your practice, your way and enables you to have the freedom to make the best decisions for your patients.
Partnering with our business experts across 12 key functions, we help develop your commercial and leadership skills and experience, setting you on the path for success. Our model includes a guaranteed salary from day 1 whilst having the security of being part of a wider group.
Tour the Guildford Practice
Our new Pets at Home store look
Get in touch
To find out more about ownership at Vets4Pets or how our model works, contact Charlie Collier on 07816 373530 or email using the button below.