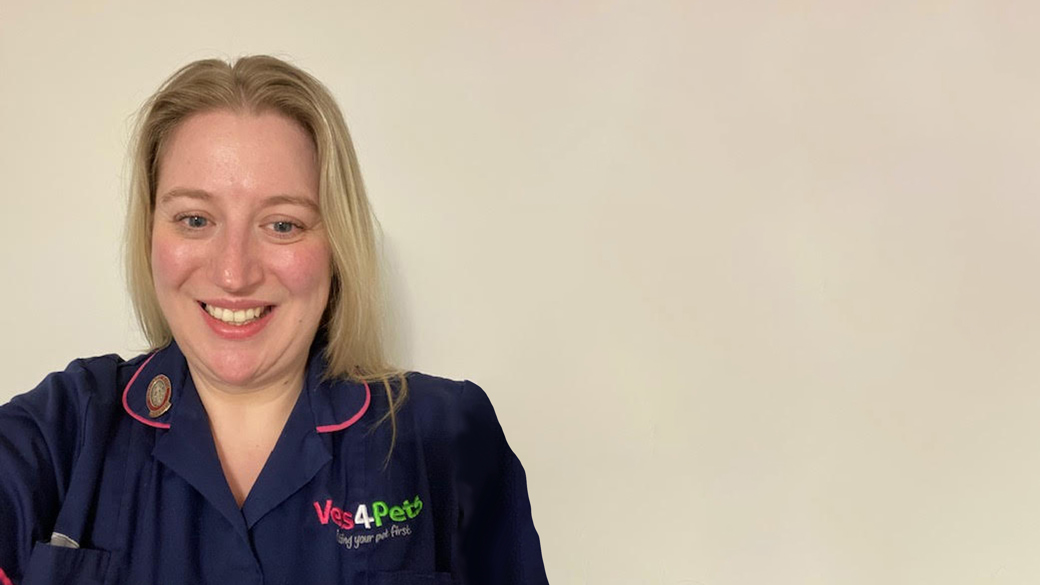 Catherine shares her story of returning to clinical nursing
Throughout Vet Nurse Awareness month we're highlighting our very own Vet Nurses and finding out more about their unique career stories and passion for animal care! Today Catherine, one of our Senior Vet Nurse's, shares a little about her route into nursing:
What made you choose to become a Vet Nurse?
Ever since I was small, I wanted to work with animals. Following a trip to the Vet's as a young child and seeing how caring the nurses were, I knew that's what I wanted to do. At school, the careers team tried to push me towards office work or to become a Vet. I'm not sure they really knew what a Vet Nurse even did! After spending a week's work experience in an office and a week at a veterinary practice, it was clear the path I was going to take. I became a Vet Nurse as I wanted to be able to make a difference and be the voice for the pets who can't speak.
What's your favourite thing about being a Vet Nurse?
I really enjoy inpatient care and the medical side – it's so rewarding seeing the progress of patients each day. It's also nice to get to know the clients as well as their pets.
Please tell us about your career journey and how you have developed in to the role you have now?
I qualified as a RVN in 2006 – taking the NVQ route, so working in practice four days a week and attending college one day. This was ideal for me as I'm much more suited to practical than academic.
I worked in the same small independent busy practice for 9 years before taking the plunge to move to a busy charity practice. Nursing skills were utilised much more and I loved the fast pace and that you saw the weird and wonderful! I was promoted to Vet Nurse Team leader, where I managed a team of Veterinary Care assistants. I really enjoyed helping develop the team.
In 2019 I took a leap out of clinical practice – and worked as a Veterinary Project Trainer for a large corporate, which involved travelling around the country helping support practices. Due to coronavirus, this role was made redundant as we could no longer travel and the world moved online, so a much smaller team was required.
I was unsure at this point what I wanted to do – one of the practices I used to visit offered me a few months of locum work so I could get a feel of practice life again, to make sure I wanted to go back in to clinical nursing. I also was doing some part time NHS track and tracing alongside the locum life! I loved working in the team, and decided to start looking for a permanent role.
In December 2020 I was offered my current position as a Senior Nurse and started in January 2021– it's a busy practice with lots of interesting cases. I was important to me to be able to keep busy, which I certainly am! Every day is different and it's lovely to see the regular clients and pets coming in.