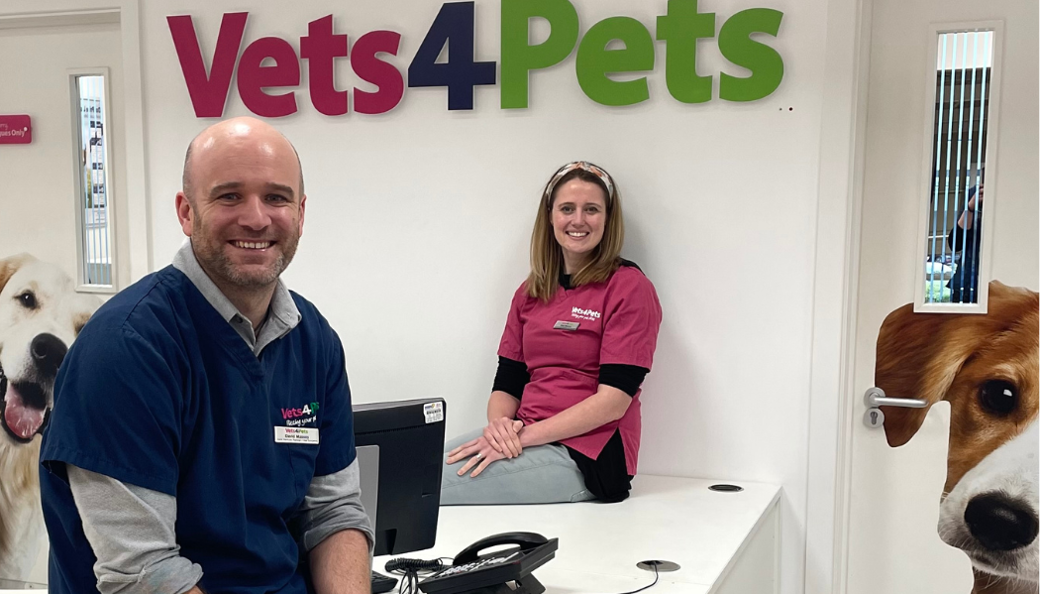 BLOG: Winning gold standard flexible working accreditation
Leeds and Leeds Colton Vets4Pets receive gold standard flexible working practice accreditation by Flexee
Flexee was founded by vets Jessica May and Silvia Janska and is an initiative setup to promote flexible working within the veterinary profession, whilst bringing sustainable flexible working into veterinary practice. Their aim is to help empower practices and members of the profession in implementing flexible working patterns in veterinary teams.
We're proud to announce that Leeds and Leeds Colton Vets4Pets have recently received their gold standard flexible working accreditation by Flexee.
David Massey, JVP at Leeds Colton and Leeds Vets4Pets, said:
"We are extremely proud to have been awarded a gold standard flexible working place through the Flexee scheme for both our practices. It wasn't something that we initially set out to achieve but as a rapidly growing practice we have had to adapt our recruitment and retention policies over the last 5 years. This has led to a much lower colleague turnover rate.
Flexible working practices in the veterinary profession are widely misunderstood and therefore poorly adopted. From the way we see it, it means different things to different people at different stages of their professional career. We are happy to look at and accommodate contract changes whether it be before signing or at any other point in time whilst they are with us. The flexibility also allows our team to attend the inevitable last minute medical appointments or childcare changes that come with balancing normal day to day life with a highly prescriptive workplace-based career.
We aim to help all our team achieve the work life balance that they desire and need, whether it be working around childcare, co-existing interests, or a desire to work part time hours. We don't fit our new starters into a pre-existing rota but look to work the existing rota around them, so it mutually benefits both the practice and the colleague to make it more sustainable.
As a business we are seeing the rewards of this way of working. Our team are empowered to make decisions for themselves, and the practice's annual team interaction survey has scored us consistently exceptional in how the team see the way the practice is managed.
We hope that this award will differentiate us going forward with our further recruitment."
If you're looking for something more from a workplace with leaders who really will support you, or just have more questions about this initiative, we're always happy to have chat. Contact Alexandra Butler, BVSc, MRCVS.