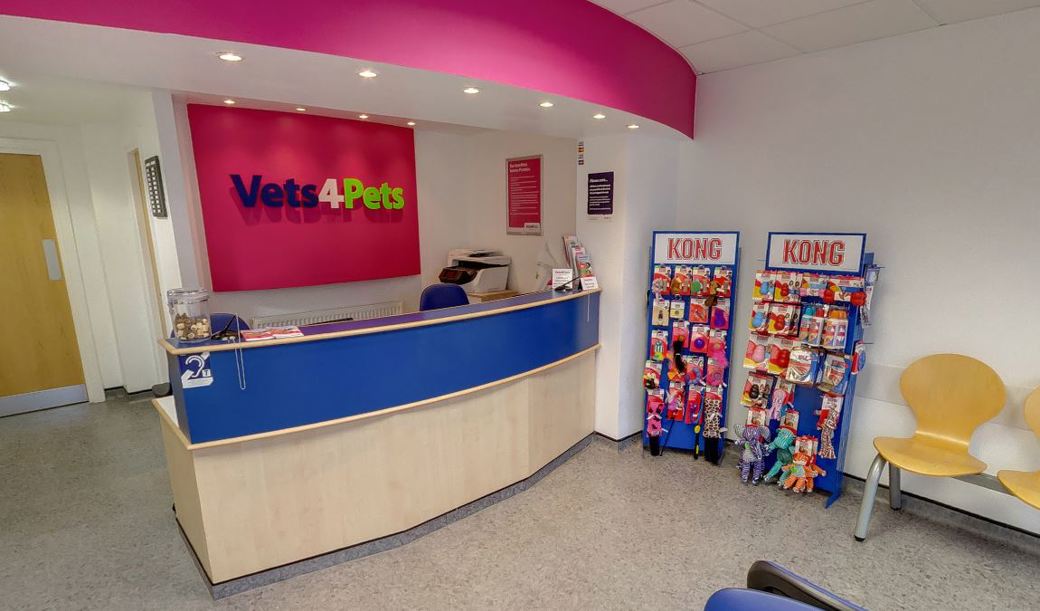 Practice Ownership at Vets4Pets Grantham
About the practice
Vets4Pets Grantham has now become available for a new Partner and we are looking to speak with qualified Veterinary professionals who may be interested in this opportunity.

This standalone practice is situated in an old market town with plenty of character. Based just off the A1 it has good links to Stamford, Nottingham and Lincoln, as well as being on the main train line from London, making it a 55 minute journey to Kings Cross.

The practice itself is newly redecorated, offering 3 consult rooms, theatre and x ray and is equipped with all necessary equipment as well as an additional ultrasound. Current opening hours are Mon-Fri – 8.30am-7pm and Sat 9am-12pm. The practice is based on a plot offering 8 parking spaces and the potential for private accommodation above.

Current number of active clients in the practice is circa 3,000 and workload is split at 30% preventative care and 70% sick pet. At present all specialist cases are referred out.
This practice offers a fantastic opportunity for someone to take a well-reputed business and maximise its potential and would really benefit from a Vet Partner or team of Vet Partners with entrepreneurial spirit and passion to grow the business. There is a great team currently in place who will work with a new Partner/Partners and who have already developed the positive reputation of this practice.
About the team
This practice has a dedicated team comprising of;
2 Vets - 1 part time, 1 full time
2 RVN's
1 VCA
1 part time Practice Manager
5 CCA's - 3 full time and 2 part time
The team have a great work ethic and have worked hard to create a welcoming and positive environment for both colleagues and clients. The addition of a Vet partner would give further opportunity to maximise the potential of this practice.
About our model
Joint Venture Partnership is the only model in the industry that gives you complete TRUE clinical freedom. You're independent to make your own clinical and practice-based decisions, allowing you to run your practice, your way and enables you to have the freedom to make the best decisions for your patients.
Partnering with us enables an affordable route to ownership, making the dream of owning your own practice more achievable than ever.
We have 12 dedicated departments that support you in all aspects of business, setting you on the path for success. Our model includes a guaranteed salary from day 1 whilst having the security of being part of a wider group.
Get in touch
To find out more about ownership at Vets4Pets Grantham or more around how our model works, contact Charlie Collier on 07816 373530