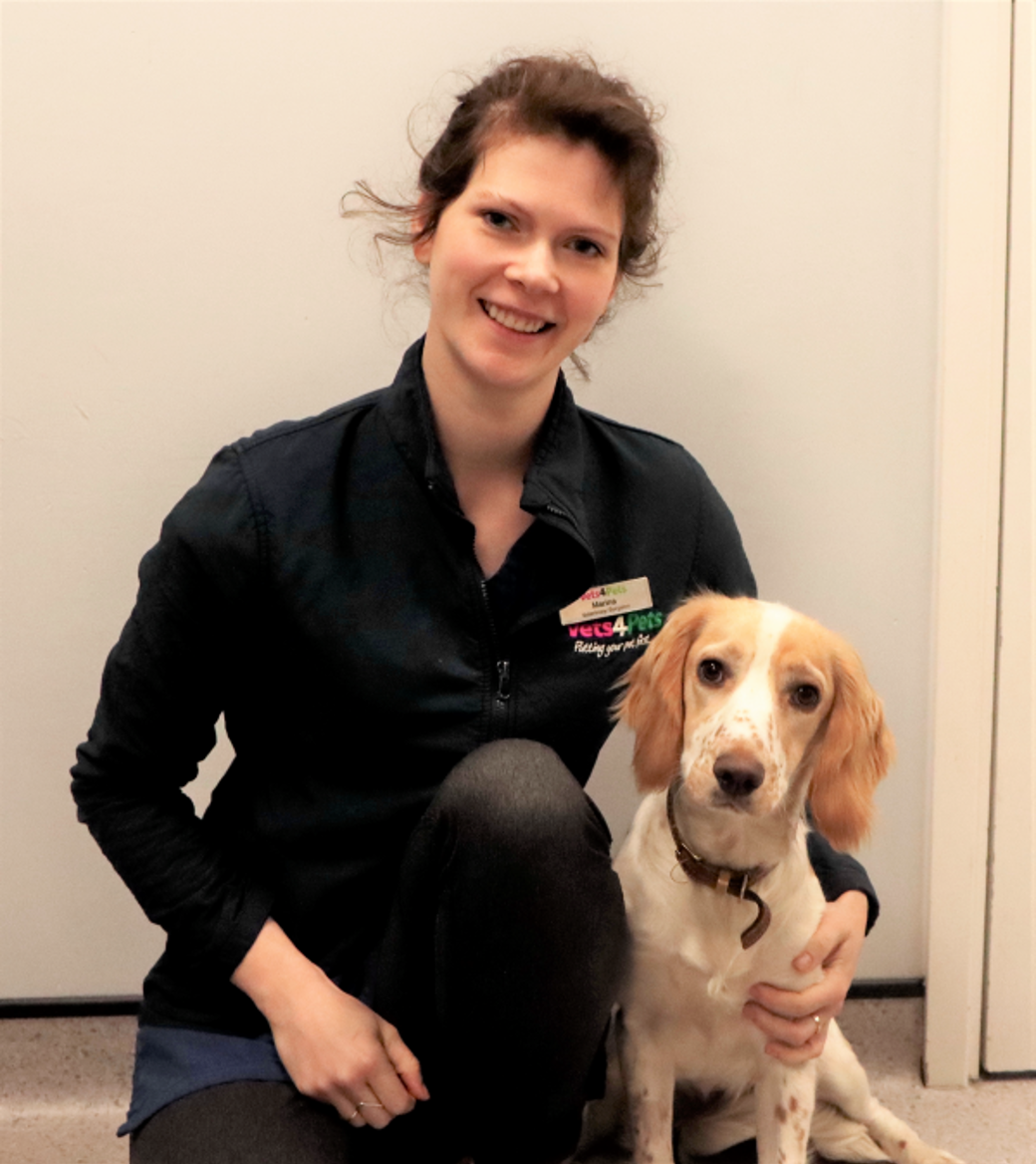 BLOG: From work experience to practice ownership - Dr Marina Berkett's JVP Journey
Dr Marina Berkett MRCVS had a childhood dream of becoming a vet. As she grew older her interest in the scientific and mechanics of veterinary medicine began to increase, and she followed her passion into the industry. Here we find out how a Saturday job at 16, led to Marina becoming Joint Venture Partner (JVP) at Vets for Pets Walton-on-Thames with the very person who mentored her.
It was during her time as a Saturday assistant at a practice in Wimbledon that Marina first met Head Vet, Dr Roger Bralow. As her mentor, Roger encouraged Marina to move forward with her passion for veterinary medicine she says, "he's always been very supportive and encouraging, he has a lot of trust in me which I appreciate", and it was during her final year of veterinary school, Marina returned to shadow Roger, who had since become Joint Venture Partner at Vets for Pets Richmond.
She recalls how she learned so much from watching Roger work, as well as from the perfect balance of his support but also from being able to learn for herself. A balance that still works to this day as Marina continues to develop her skills and broaden her knowledge.
In 2018, Marina qualified as a veterinary surgeon passionate about treating small furries and exotics. Marina joined the team at Vets4Pets Walton-on-Thames as a new graduate from the Vets for Pets Graduate scheme. Roger had expanded his practice portfolio and opened Walton-on-Thames as his second practice which meant that once again, Marina was a member of his clinical team.
From early on, Marina demonstrated leadership prowess, she assisted with the management of the team, helping them with what they needed and offering Roger support as his "number two" at the practice. It was Marina's management of the team and potential in this area, that led Roger to invite her to join him as a Joint Venture Partner at the practice "I feel incredibly honoured that within 5 years of being qualified, Roger has given me this opportunity and I can now call myself a veterinary practice owner". In October 2022, Marina signed as a JVP at Walton-on-Thames becoming a business partner with Roger.
Learning the business
Since signing, Marina has gone on to learn the business management side of veterinary practice ownership, it's been a slow introduction as matters arise and she utilises Roger's experience and the expertise of Vets for Pets support office as needed, "the independence we have as a practice is amazing, we have full clinical freedom but the support system of Vets4Pets, which is particularly useful when it comes to handling complaints".
Marina has undertaken leadership and mental health courses to aid the strengthening of the team and to ensure they have what they need to remain motivated and valued. Marina believes that good management is key to maintaining a strong ambitious team adding "you need to respect your team".
What are Marina's thoughts on becoming a Joint Venture Partner?
"Becoming a JVP with Vets for Pets is doable from early on in your career, especially if like me you have the mentorship and encouragement of a partner like Roger." Becoming a practice owner has come much earlier in Marina's career than she had expected, however, is taking it all in her stride and thriving in her new business role, whilst being able to continue with her clinical passions in veterinary care.
Whether you're a vet, RVN or Practice Manager, becoming a Joint Venture Partner with Vets for Pets allows you the freedom and independence to run your own veterinary practice. With this comes the advantages of being part of a large family of industry professionals with the benefit of our support to help your business thrive and grow.
Want to find out more?
If like Marina, you'd like to start your own journey to Joint Venture Partner, contact the Partnerships team today for an informal chat.