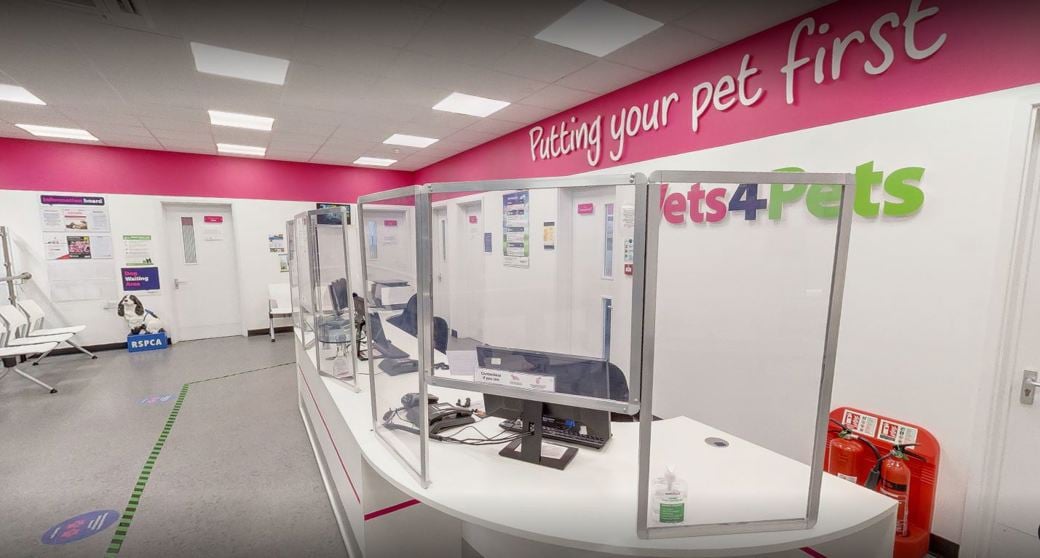 Practice Ownership at Vets4Pets Farnham
A fantastic opportunity for new owner/s to build on the success of the practice and take it to the next stage of growth.
About the practice
Vets4Pets Farnham is a well established, and profitable first opinion practice. Purpose built 10 years ago, it has been well maintained and developed over the years and has a great reputation locally with a large and loyal client base, many of which are from day one and new clients are joining based on recommendations. Currently hosting over 350 visits per week and consistent growth of approx. 20 New Client Registrations per week, there is capacity to increase and further develop the practice and its offering.
A modern spacious (4,009 sq. ft.) in-store practice that has expanded from 3 consult rooms to a large practice, positioned over 2 floors. There is also further potential to adapt the space downstairs to accommodate specific interests of a new partner/s.
The first floor houses 7 consult rooms, 2 operating theatres, 1 prep area with 2 workstations - 1 of which is a dental workspace, a large pharmacy, cat and dog wards and a generous reception area with designated cat and dog waiting areas.
The ground floor has an exceptionally large consult room, isolation ward, a colleague room/kitchen, a dedicated office, a second laundry/prep area and w/c and shower facilities for practice colleagues. There is an abundance of storage across both floors and additional polyvalent space on the ground floor that could be used for a range of additional clinical services, allowing the opportunity to grow the business further and tailor to specific interests.
Over 4,500 active bonded clients and 7,000 registered patients, with a consistent growth of approx. 25 NCR's a week
Equipment includes 2 ultrasounds, a digital x-ray, a new dental x-ray, bloods machine, multi obs parameter monitor, 2 pulse oximeters, electrocautery device, a Doppler blood pressure monitor and 6 drip pumps. The practice also has access to a Tonopen
Caseload is split dogs/cats/rabbits/exotics, including guinea pigs, ferrets and rats
An existing work stream in support of ophthalmology and/or orthopaedics certificate holders
Nurse clinics including puppy parties (under normal circumstances), weight management clinics etc.
A strong community profile with established charity links in support of RSPCA and Cats Protection
The practice is currently closed on Sundays, allowing another area of opportunity to extend the business hours if required
About the team
A large team of dedicated full and part time veterinary professionals who manage all aspects of the day to day running of the practice - surgery, clinical, insurance, nurse consults, client accounts.
The team comprises of:
5 Vets

2 Locum Vets

5 RVNs

2 SVNs

2 VCAs

5 Receptionists

1 Practice administrator

1 Practice manager

2 Peripatetic vets
Vets4Pets Farnham is a training practice with relationships to local colleges for veterinary nurse training and a recognised RCVS Graduate Development practice.
The current partner has actively supported the training and development of the team, as well as EMS for vet students and work placements for student nurses and other students in the veterinary/animal management sector.
About our model
Joint Venture Partnership is the only model in the industry that gives you complete TRUE clinical freedom. You're independent to make your own clinical and practice-based decisions, allowing you to run your practice, your way and enables you to have the freedom to make the best decisions for your patients.
Partnering with us enables an affordable route to ownership, making the dream of owning your own practice more achievable than ever.
We have 12 dedicated departments that support you in all aspects of business, setting you on the path for success. Our model includes a guaranteed salary from day 1 whilst having the security of being part of a wider group.
Get in touch
To find out more about ownership at Vets4Pets Farnham or more around how our model works, contact Claire Cunningham on 07811 027 037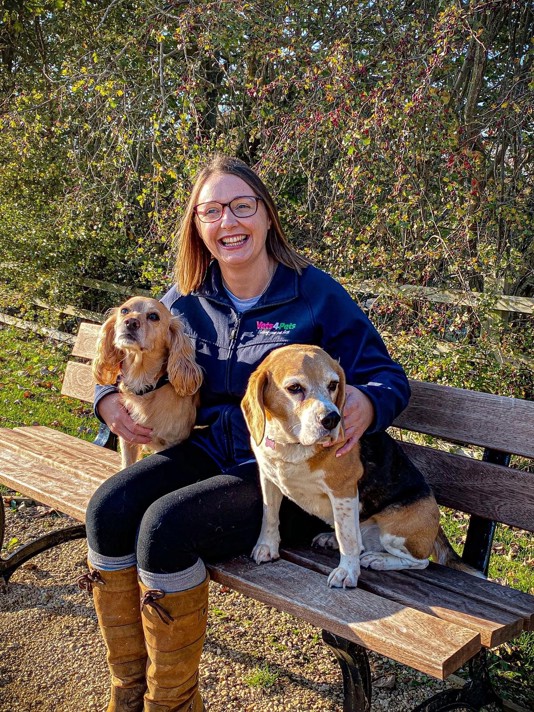 Hear from Roger
Over the years, I've invested a lot of time and energy developing Vets4Pets Farnham into a successful business and I'm very proud of all that we've achieved. I'm actively searching for a new partner to take over the management and future strategy of the practice; we have fantastic facilities, a loyal dedicated and hardworking team and of course, great clients. This is a great opportunity to take on something special and move the practice onto the next stages of business growth, of which there is plenty.
What our clients are saying
Just a snippet of some of the reviews the practice receives to gain their 4.6 stars on Google Reviews:
"All of my animals have been treated with love, care and respect by the head vet Roger and his fantastic team of vets, nurses and receptionists"
"I have just come away from your vets and I must say that it was the most organized and safe place also the staff were amazing thank you so much"
"The whole team are amazing and like a family, could not recommend them highly enough"
Take a virtual look around
About Farnham
Farnham is a small, picturesque market town in Surrey, positioned adjacent to the Hampshire border and has great transport and motorway links (A3, M3 and A31) to the capital, which is located 35 miles away.
Farnham has a range of state and private schools, with state education facilities accessible
Find out more about this beautiful location by visiting www.farnham.gov.uk and www.visitsurrey.com