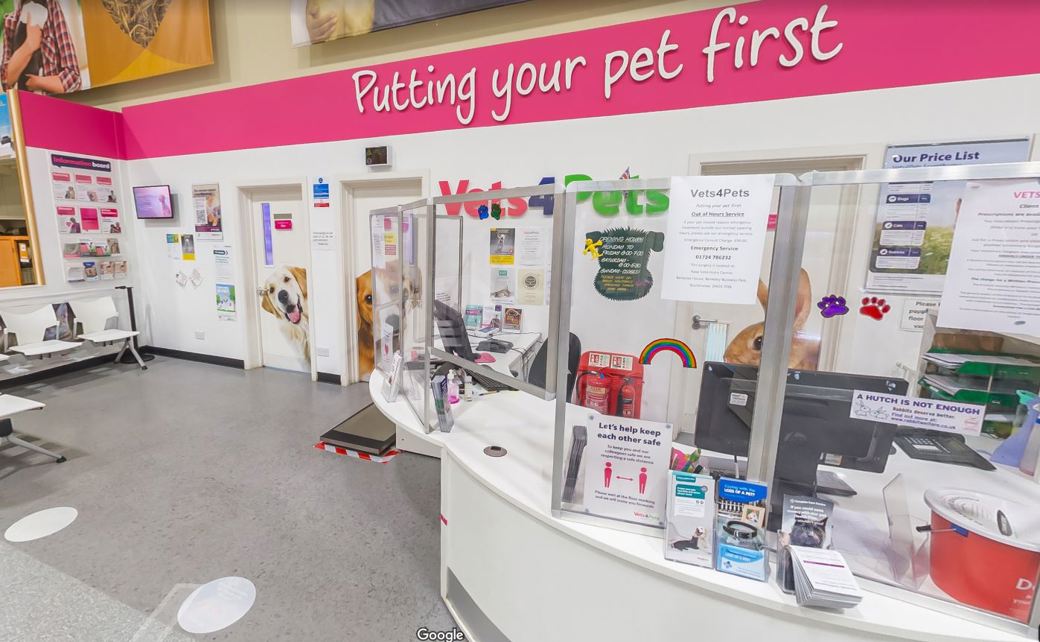 Veterinary Practice Ownership at Vets4Pets Scunthorpe
The Opportunity
Vets4Pets Scunthorpe is an instore practice that has been open since 2016. As an established practice, it offers an existing client base with a varied case load and an experienced team of both clinical and non-clinical professionals.

The practice is based just off the M180, on a retail park that consists of neighbouring businesses such as Halfords, Curry's, Morrisons and a B&M Bargains among others. This busy retail park therefore provides a high footfall to the practice.
With opening hours currently covering Monday - Saturday, there is the opportunity for the Practice Owner to further develop the business and extend opening hours to 7-days a week.
About our model
Joint Venture Partnership is the only model in the industry that gives you complete TRUE clinical freedom, you're independent to make your own clinical and practice-based decisions, allowing you to run your practice, your way and enables you to have the freedom to make the best decisions for your patients
Partnering with us enables an affordable route to ownership, making the dream of owning your own practice more achievable than ever.
We have 12 dedicated departments that support you in all aspects of business, setting you on the path for success. Our model includes a guaranteed salary from day 1 whilst having the security of being part of a wider group.
Equipment
The current team at Scunthorpe consists of;
1 full-time Vet
2 RVN's
1 part-time Practice Manager
3 CCA's
What our clients are saying
Just a snippet of some of the reviews the practice receives to gain their 4.5/5 on Facebook:
"The team are caring, understanding and very helpful. Always polite, listen to what you're telling them and explain things as simply as possible. Always put your pets needs first"
"A fantastic team of people work here. They are always helpful and friendly and I can't praise them enough for the service they have provided and the care they have given to my dog. I highly recommend them."
"Great service whenever I come here. The team looked after my cat really well after his castration. I always go back in and see them, so polite and friendly"
Have a look inside the practice
Interested to find out more?
Make an enquiry
To find out more information on the opportunity available in Scunthorpe, please contact Charlie Collier on 07816 373530