Practice ownership
Becoming a partner with us allows you the freedom and independence to run your own practice and the benefits that come with being part of a large family of vet and business professionals.
Benefits of partnering with Vets4Pets
Clinical freedom
All of our Joint Venture Partners operate with complete clinical freedom. Being the JVP and lead vet in your practice, enables you to have the freedom to make the best decisions for your patients whatever their needs.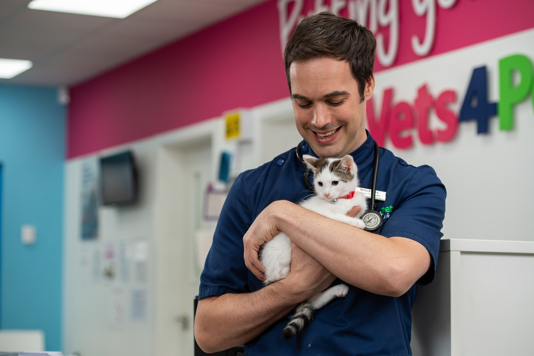 Your local practice
You will maintain a unique identity within your local community. Not only will you be supported by the Group on a national brand level, you will have complete autonomy to develop your relationship with clients and their pets on a local level.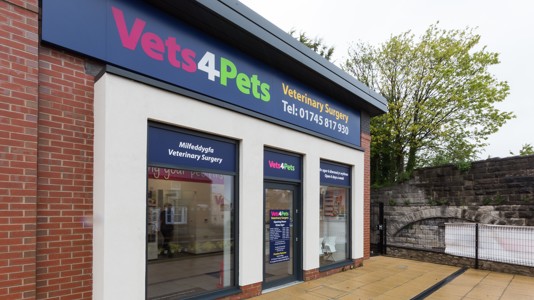 Salary & benefits
All our partners receive a salary from day one as well as a comprehensive benefits package, including a pension, life cover, income protection and a generous 28-day holiday package.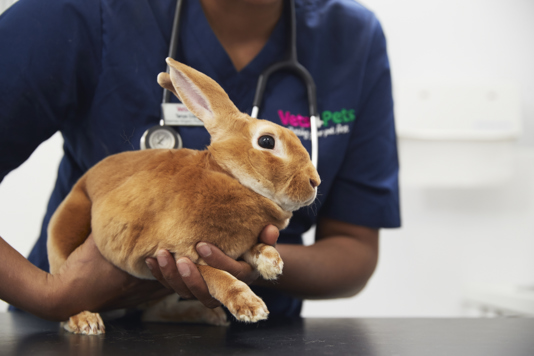 Becoming a Joint Venture Partner
Learn more about Practice Ownership:
FALSE! Vets4Pets Joint Venture Partners keep 100% of their practice profits, so once debt free it's up to them if they want to re-invest that money into new equipment/expansion, or to take it in the form of dividends.
FALSE! Due to our unique Joint Venture Partnership model, every one of our JV practices has its own personality and individual feel.
FALSE! Every Vets4Pets practice is a comprehensively equipped first opinion practice. In addition, each JVP has their own personal clinical preferences, skills and further qualifications, which means many complex surgeries and procedures take place every day across the country.
TRUE! Our Joint Venture Partners have the freedom to decide what medicines they purchase, which protocols they use and how they clinically run their practice, so true clinical freedom.
Benefits of partnering with Vets4Pets
Three steps to becoming a Joint Venture Partner
For many people, the first step in their journey to Partnership is an informal, confidential call with one of our supporting colleagues. As long as we are both keen to continue with discussions after the call, we will invite you to meet the Partnership Team so we can get to know you, and you can tell us what you would like from your career in Joint Venture Partnership. It's your opportunity to ask questions, see the dedicated support network you would have and learn about our unique JVP model.
After your initial meeting with the team, you will be invited to a Discovery Day with other like-minded people who have shown an interest in Partnership. The Discovery Day walks you through the Joint Venture process, all the support functions you will have available to you and is your chance to meet the colleagues that will form part of your supporting network.
We think it's important for you to see a Vets4Pets practice if you haven't had the chance to visit one prior to meeting us. So, we'll take you on a practice visit to go behind the scenes – see how it's run, witness the team dynamics, visualise yourself as our Partner and of course, ask questions.
Whether you're looking to start your new business venture in the town where you currently live or are looking to relocate to launch your business somewhere new, we will provide you with a mix of opportunities.
Many of our locations are accessible now while others can take time to prepare. What we do guarantee is if you have a particular location in mind, we work together to best accommodate your request.
All the property options we propose will be supported by research showing the benefits of the location; subjects such as local demographics, property information and competitor analysis make up the commerciality of the location.
Our next step is to produce a detailed, tailored, financial business plan based on the location of your choosing. Your business plan will include your specific requirements agreed prior, such as your team and particular equipment you have requested.
This step is very personal, so you will be shown and talked through the plan with your Partnership Manager.
You're eager to get started, and so are we!
The last stage of your Partnership journey is attending your Signing Day. This day ties everything you have seen, learnt and been presented into legal and financial documentation for you to sign – and there's a little gift waiting to welcome you into our family.
If your venture is with a new business, we will work with you to create a strong Opening Programme, from recruitment support to a thorough marketing plan, ensuring your launch into the community is successful.
All the businesses under the Vets4Pets umbrella receive daily support from the central office, with more than 200 passionate colleagues on hand to answer any query you have.
Different routes to ownership
There are options to open a new practice or buy an existing one. If your ideal location isn't listed on our map, please get in contact with the team to discuss future planning.
New vet practice
We help you select the best standalone property or in-store (inside a Pets at Home store) location. Your practice will be fitted out and equipped to meet your specific requirements and meet the RCVS General Practice Standard. With our support, you select and recruit your own team and receive ongoing business support from our team of experts. From day one, you can build a strong and loyal client database and enjoy working with your local community to develop your practice and brand.
Existing vet practice
As part of the ongoing business support, we advise partners to think about their exit strategy. For this reason, there are opportunities to either buy a 100% share of a business or part share where you would join an existing partner. There are many benefits to buying an existing practice. Not only do you have a team recruited, trained and ready to go, but you have a client and patient database so you can start practising from day one.
What's it like to be a Joint Venture Partner with Vets4Pets?