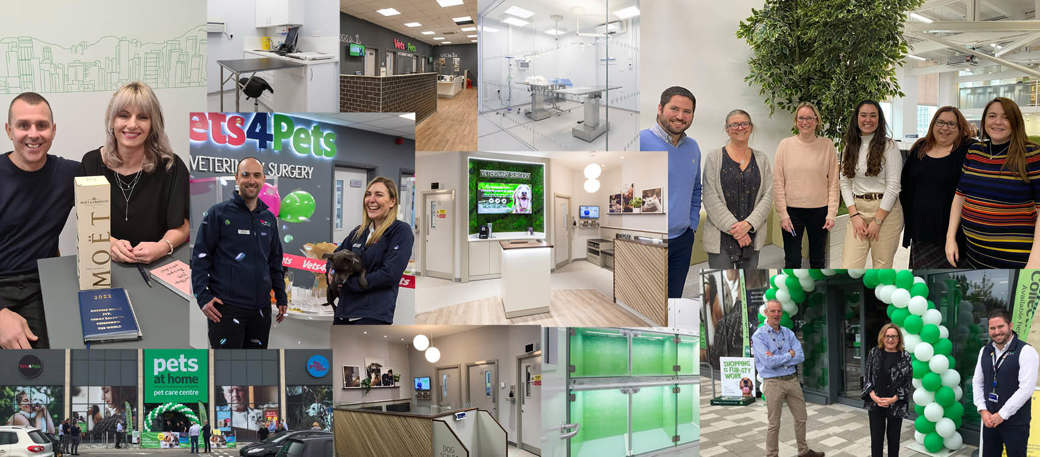 Practice ownership
Becoming a partner with us allows you the freedom and independence to run your own practice and the benefits that come with being part of a large family of vet and business professionals.
Partnership with Vets4Pets
At Vets4Pets, joint venture partnership is at the heart of everything that we do. It's our greatest strength. Our joint venture partnership model allows vets, nurses, and practice managers the opportunity to take the next step into being a business owner.
Partnering with our business experts across several key functions will help you develop your commercial and leadership skills and experience and as an employed Director and shareholder in the practice, you will have clinical freedom to make your own decisions, shape your team, develop your local presence in the community and secure your financial future.
Becoming a Joint Venture Partner
Discovering Partnerships
For many people, the first step in their journey to Partnership is an informal, confidential call with one of our partnership specalists. As long as we are both keen to continue with discussions after the call, we will invite you to meet the Partnership Team so we can get to know you, and you can tell us what you would like from your career in Joint Venture Partnership. It's your opportunity to ask questions, see the dedicated support network you would have and learn about our unique JVP model.
After your initial meeting with the team, you will be invited to a Discovery Day with other like-minded people who have shown an interest in Partnership. The Discovery Day walks you through the Joint Venture process, all the support functions you will have available to you and is your chance to meet the colleagues that will form part of your supporting network.
We think it's important for you to see a Vets4Pets practice if you haven't had the chance to visit one prior to meeting us. So, we'll take you on a practice visit to go behind the scenes – see how it's run, witness the team dynamics, visualise yourself as our Partner and of course, ask questions.
Location and Plan
Whether you're looking to start your new business venture in the town where you currently live or are looking to relocate to launch your business somewhere new, we will provide you with a mix of opportunities.
Many of our locations are accessible now while others can take time to prepare. What we do guarantee is if you have a particular location in mind, we work together to best accommodate your request.
All the property options we propose will be supported by research showing the benefits of the location; subjects such as local demographics, property information and competitor analysis make up the commerciality of the location.
Our next step is to produce a detailed, tailored, financial business plan based on the location of your choosing. Your business plan will include your specific requirements agreed prior, such as your team and particular equipment you have requested.
This step is very personal, so you will be shown and talked through the plan with your Partnership Manager.
Let's make it official
You're eager to get started, and so are we!
The last stage of your Partnership journey is attending your Signing Day. This day ties everything you have seen, learnt and been presented into legal and financial documentation for you to sign – and there's a little gift waiting to welcome you into our family.
If your venture is with a new business, we will work with you to create a strong Opening Programme, from recruitment support to a thorough marketing plan, ensuring your launch into the community is successful.
All the businesses under the Vets4Pets umbrella receive daily support from the central office, with more than 200 passionate colleagues on hand to answer any query you have.
How the Joint Venture Partnership model works:
Based on a brand new practice
Benefits of Partnership with Vets4Pets
Clinical Freedom
All of our Joint Venture Partners operate with complete clinical freedom. Being the JVP and lead vet in your practice, enables you to have the freedom to make the best decisions for your patients whatever their needs.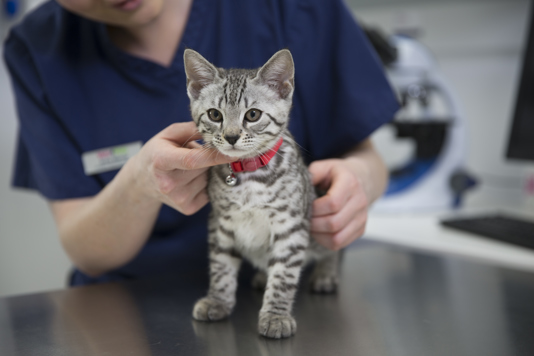 Salary & Benefits
All our partners receive a salary from day one as well as a comprehensive benefits package, including a pension, life cover, income protection and a generous 28-day holiday package.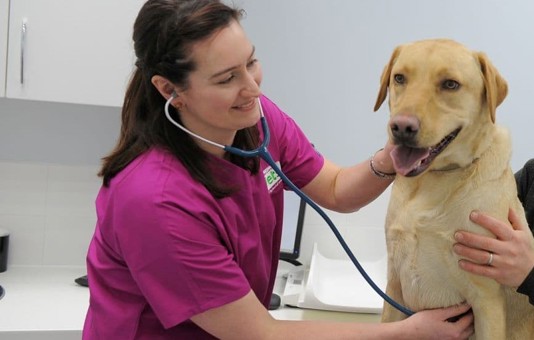 Your local practice
You will maintain a unique identity within your local community. Not only will you be supported by the Group on a national brand level, you will have complete autonomy to develop your relationship with clients and their pets on a local level.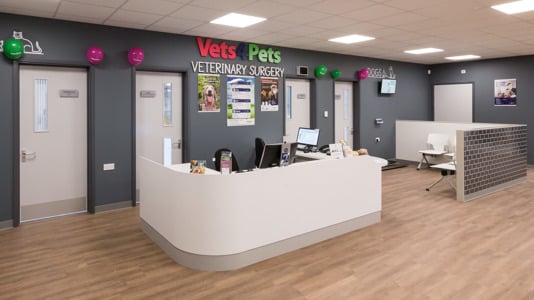 Different routes to ownership
There are options to open a new practice or buy an existing one.
New vet practice
We help you select the best standalone property or in-store (inside a Pets at Home store) location. Your practice will be fitted out and equipped to meet your specific requirements and meet the RCVS General Practice Standard. With our support, you select and recruit your own team and receive ongoing business support from our team of experts. From day one, you can build a strong and loyal client database and enjoy working with your local community to develop your practice and brand.
Existing vet practice
As part of the ongoing business support, we advise partners to think about their exit strategy. For this reason, there are opportunities to either buy a 100% share of a business or part share where you would join an existing partner. There are many benefits to buying an existing practice. Not only do you have a team recruited, trained and ready to go, but you have a client and patient database so you can start practising from day one.
Frequently asked questions
Qualified Veterinary Surgeons, RVN's and Practice Managers can all become JVP's. Please contact one of our Partnership Recruitment Specialists to find out more about how this works for sole and multiple Joint Venture Partners.
In order to be a Joint Venture Partner with Vets4Pets you will need to prove your right to work in the UK, this may be with a skilled worker Visa or with settled or pre-settled status. Vets4Pets can sponsor your skilled worker visa to become a practice owner.
For a brand new practice, you'll need £30,000 (for a single practice owner this can be reduced to £20,000)
For an existing practice, you'll need 10% of the practice value (or a minimum of £30,000 – whichever is greater).
The remaining finance is borrowed from one of our partnered banks.
For further detail on the finances required and valuations of practices available, please get in contact
The best thing about our model is that it's designed to support entrepreneurial vets who want to build a successful practice. The model includes 12 support functions that are there to provide you with advice and guidance on all things business such as Recruitment, Finance, HR, Marketing, Commercial and many more, allowing you to lead and develop your practice.
We appreciate that becoming a practice owner is big decision to make and we will never rush you through the process. The length of time the process takes will depend on a number of factors including which particular practice you're interested in.
The partnership team will work with you to identify new and existing practices that may be of interest to you, however if you can't find your ideal location, you can still continue through the process to Discovery Day and our property team will work towards identifying a suitable location for you.
A discovery day is a required stage in the partnership process which gives you the opportunity to meet with several key colleagues to understand how we support you as a partner. The Discovery day is specifically for you to ask as many questions as you need to and to engage with our colleagues to ensure you are fully informed of the support we provide.
JVP's will draw a salary from day one, reflective of the role they have in practice as a Vet, RVN or Practice Manager. You have control over what salary you take and will also receive a benefits package as a Partner. Once all loans have been repaid, you will then benefit from dividends which are paid twice annually.
Yes. The Vets4Pets partnership model offers complete clinical freedom, meaning you can choose what is used in Practice. Our Supplier Relations team will work with suppliers to negotiate the best rates on products but will not restrict you to an approved list.
When the time comes that you want to exit the practice, you can sell your shares to a new Joint Venture Partner. The Partnership team will support you to market your practice to find a new buyer and help facilitate the sale.
What it's really like being a Joint Venture Partner with Vets4Pets
There are many reasons why our partners choose to own their own practice. Here are a few JVPs talking - in their own words - about their journey to ownership.
Meet the Partnership team
I am lucky to have been part of a great business for the last 10 years and have worked within the Partnerships Team for 6 years now. My role is to ensure that we offer the best possible opportunity for veterinary professionals wanting to become partners at Vets4Pets – this will include ensuring we have the best possible business model available, the right location for your practice and that you have the best possible journey on becoming a partner with us. As the Head of Partnerships, I am supported by a dedicated and experienced team of colleagues, that always work towards partnerships being at the heart of our business.
As Partnership Recruitment Manager, my team and I work with veterinary professionals to support them becoming a Joint Venture Partner. In addition to this I ensure the journey for those exploring partnership is best in class by offering a bespoke service. This includes areas such as discussing your requirements for the perfect practice, gathering demographics and identifying a suitable location. Another key area of my role is to ensure that we have the best offering to new partners, covering everything from leadership, finance, commercial, wellbeing and development, enabling a fantastic transition to becoming a Joint Venture Partner. I also support our existing partners with their exit strategies and growth plans.
As Partner Recruitment Specialist, I focus on sourcing potential Joint Venture Partners for Vets4Pets. It's my responsibility to ensure that anyone with an interest in becoming a JVP has all the information they need on the partnership model and to take them through a Discovery Day process. I also work closely with existing Joint Venture Partners who are looking to sell their shares, by marketing their practice and supporting them to find a suitable buyer.
I joined the business in early 2021 after a 12-year career in commercial recruitment. My experience in recruiting for the Animal Health industry has given me a good working knowledge of the market and understanding of the challenges and benefits in the industry.
As Partner Recruitment Specialist, I focus on sourcing potential Joint Venture Partners for Vets4Pets. It's my responsibility to ensure that anyone with an interest in becoming a JVP has all the information they need on the partnership model and to take them through a Discovery Day process. I also work closely with existing Joint Venture Partners who are looking to sell their shares, by marketing their practice and supporting them to find a suitable buyer.
I bring with me 15 years of agency recruitment, covering sectors such as education and Pharmaceutical. My background has given me a good foundation be able to help understand the requirements of Veterinary professionals wanting to become practice owners.
Being the Partnership Development Manager for the Vet Group, my role is to help our JVP's achieve their business growth potential and ambitions through expansion and multi-practice ownership. I have over 12 years' experience of working with Partners to opening new and purchase existing practices. My back ground in Finance, Operations and Recruitment are strengths that I bring when helping our JVP's understand the journey to Partnership and having a successful practice.
I'm responsible for ensuring we build a commercial business plan with you at the later stages of your journey with us. I will take you through the opportunities that your location has and overlay your skills and vision into a business plan that highlights the key numbers that will drive the practice further. It is my complete intention to ensure you are comfortable with what location you are exploring interest in from a business aspect and that together we work through any questions about performance or forecasts whilst also looking at various ways to fund the shares you are purchasing. Once we have our business plan I will then continue to liaise with you, seeing you through to that special day you sign with us and then we celebrate!
I'm responsible for looking after the sale process when one of our partner wants to sell some or all of the shares they own in their practice, from the initial conversation to the completion of the sale, keeping them updated with where we are in the process, leading them through and answering any of their questions. I also look after the sale process for all new practices and the valuation process for anyone who would like to know the value of their shares.
I've worked in the Vet Group for 23 years having done various roles and like to think I am knowledgeable and I f I can't help I know someone who can.
Our partnership team are on hand to answer any queries that you have about the unique Vets4Pets model.
Contact us today to learn how you can become a practice owner.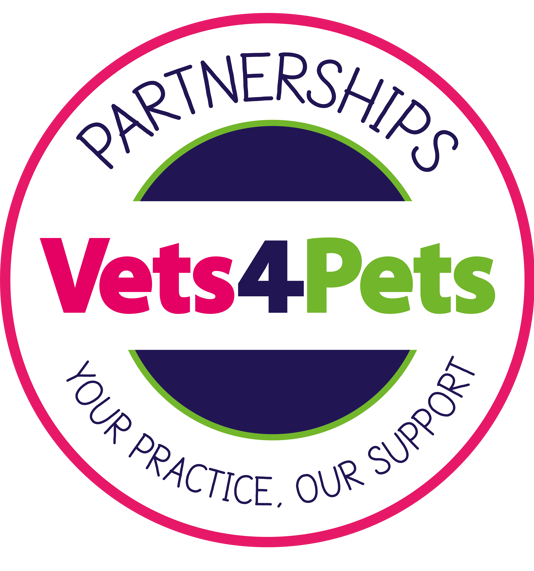 Vets4Pets Blogs
To keep up to date with what's going on and to find out more about life at Vets4Pets visit our blog page