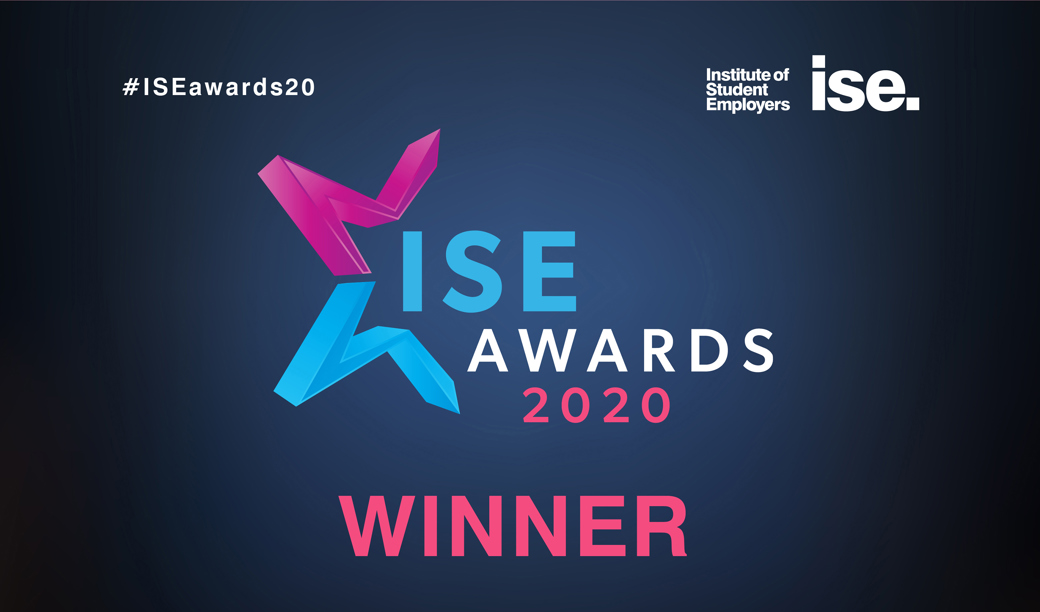 2021 Award Winning Graduate Programme
Welcome to the Vets4Pets and Companion Care Graduate Programme, scroll down to find out more!
Welcome to our 2021 Graduate Programme
Welcome to the Vets4Pets and Companion Care dedicated Graduate page – we're so pleased you're here and want to find out more about what we have to offer!
We are thrilled to be open and accepting applications for our 2021 Graduate Programme, our practices are committed and enthusiastic in supporting new graduates to ensure you receive the best start possible. We currently have opportunities at the following practices;
Altrincham, Ayr, Bangor, Bath, Basildon, Basildon Pipps Hill, Beckton, Beverley, Bishop Auckland, Bitterne, Bramley, Bristol Imperial, Bromborough, Buckingham, Burgess Hill, Camborne, Cannock, Canterbury, Catterick Garrison, Chelmsford, Chesterfield, Clowne, Corby, Crescent Link, Daventry, Dewsbury, Doncaster, Drumchapel, Dunfermline, Dunstable, Dumbarton, Eastwood, Falmouth, Farnborough, Filton, Halesowen, Hamilton, Hartlepool, High Wycombe, Hucknall, Hull, Hull Anlaby, Hull Stoneferry, Keighley, Kilmarnock, Lancaster, Leicester, Lincoln South, Loughborough, Luton, Market Harborough, Milton Keynes, Newport, Newtownabbey, Northampton, Northwich, North Tyneside, Norwich, Nuneaton, Oldham, Preston, Plymouth, Rhyl, Richmond, Rochdale, Romford, Rugby, Rushden, Shrewsbury, Sittingbourne, St Albans, Stockton on Tees, Stafford, Sunderland South, Wakefield Westgate, Weymouth, Wolverhampton, Worksop, and Yeovil.
If these practices don't quite meet your location preference, please check back regularly as new practices are added daily. If you have more flexibility around where you want to be based following graduation, or are looking for a new adventure in a never seen part of the UK, please get in touch so we can talk to you in more detail about these amazing locations!
If you have any questions prior to submitting an application, please do get in touch by email via vetgraduates@vets4pets.com
We look forward to hearing from you.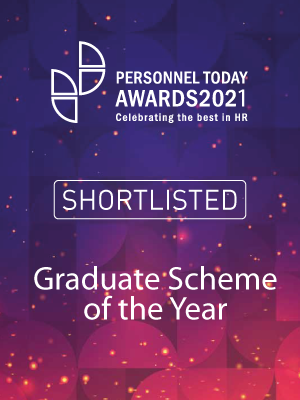 Together with our award for the best Graduate Onboarding and Induction programme 2020, we are thrilled to announce that we have been shortlisted as a finalist for the Graduate Scheme of the Year Award as part of the Personnel Today Awards. We feel very proud to have been announced as a finalist in this category alongside some other really inspiring finalists.
About Vets4Pets and Companion Care
Vets4Pets and Companion Care are a large network of first opinion practices, providing full veterinary care from preventative healthcare, including healthcare checks and vaccinations right through to digital x-rays and operating theatres.
We have 441 in-store and stand-alone practices across the UK, each one unique! Our Joint Venture Partnership model is special, and it gives everyone, including our Joint Venture Partners, the best of both worlds. You'll get to work alongside and learn from experienced vets who own and run their own practice with complete clinical freedom and the autonomy to do things their way, whilst benefitting from being part of a large, respected organisation.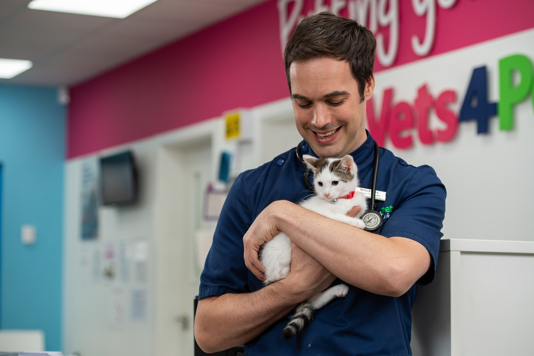 Pets at Home Group
Vets4Pets and Companion Care are part of the Pets at Home Group, who are the UK's leading pet care business. Because pets are at the heart of everything we do, we believe that everyone who is a part of our group has a special responsibility to help keep pets happy, healthy and safe. Our retail colleagues are trained to standards which are endorsed by many of the leading animal care and charity bodies in the UK, and we are leading the way in regulating the pet grooming industry by working with accredited training providers to enable colleagues to train for certification in this profession.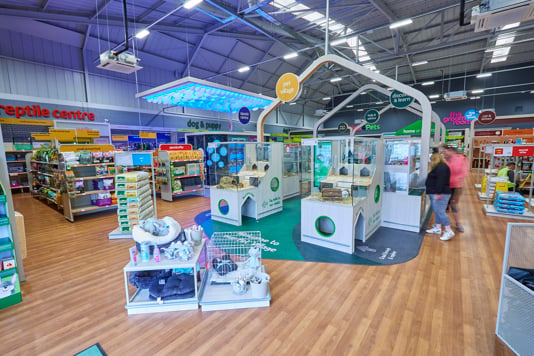 RCVS-Approved Graduate Development Practice
You will be aware that RCVS have recently announced their new Vet Graduate Development Programme or VetGDP, which will replace the PDP in summer 2021. We were delighted to see this change, as the aim is to provide more consistent support to new graduates across the country. We see this as a really positive change, and mirrors what we already include within our Graduate Charter within Vets4Pets. We will work closely with practices over the coming months to ensure the requirements are met. If you wish to read more about it the website has all the information currently available.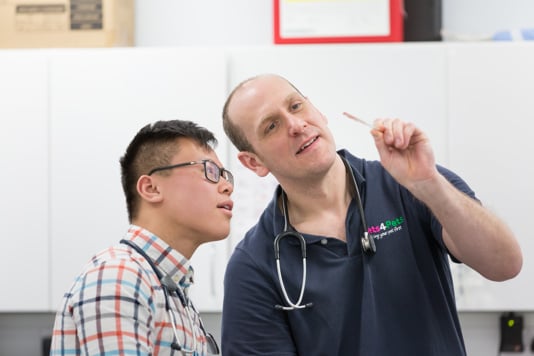 Our award winning Vets4Pets Graduate Programme!
Never has it been a better time to be part of our fantastic graduate programme, we have recently been recognised and awarded by the Institute of Student Employers in their Development category, for delivering the best Graduate On boarding and Induction Activities Programme for 2020. We are thrilled to have received this award, as we are truly committed to delivering a best in class Graduate Programme, which puts graduates at the very centre.
We are extremely proud of our Graduate Development Programme, which is designed by Vets, whom have extensive practice and industry experience. The programme has been created to help develop your medical, surgical and professional skills to support you in realising your potential and to have the best start possible.
Our two year programme will run alongside a permanent job offer in one of our practices. We have 80 spaces available each year for graduates who are a maximum of 1 year qualified. Our programme officially launches in September, however you may have already started in practice prior to the official programme launch.
Our Graduate Team will work with you and support you, in matching you with one of our practices. You will have support from day 1 from your dedicated mentor in practice who will guide you through each step of your professional development, you will train on the job with a phased induction, at a pace that works for you, with regular reviews.
We also believe support outside of your practice is extremely crucial, our programme launches with a 2 day induction which is a fantastic opportunity to meet with those other graduates who have just embarked on the same journey, and also to network with lots of other colleagues from a variety of areas across the business. You will be paired with a graduate buddy, a graduate 1 or 2 years ahead of you on the programme, and a talent ambassador, a number of those being JVP's from other practices, offering additional clinical or holistic support. You also have access to your dedicated Graduate Team, who are here to support you every step of the way, a Clinical Development Manager and Area Relationship Manager who are field based and regionally aligned, plus many more supportive colleagues, including a clinical community of more than 1,300!
Our structured CPD is delivered by specialists and covers a range of clinical, wellbeing, leadership and professional development subjects, over the course of two years you'll have access to over 180 hours CPD. A number of these events include networking dinners, giving you some much needed downtime with fellow grads and presents an opportunity for networking with other colleagues.
As well as the CPD offering, we will always let you know about external CPD webinars that are available that may be of interest to you, and from time to time we will work with suppliers to deliver additional bespoke webinars for you to complete in your own time.
More information
We know that in the veterinary profession wellbeing is mentioned regularly, but we are genuinely passionate about wellbeing and it is one of our core priorities.
As part of your CPD programme, a tailored session will be delivered on managing your wellbeing and this theme will continue throughout your 2 year journey with us. You'll receive a wellbeing journal when you join, to help you reflect on the good things, your successes and accomplishments. We host a summer celebration for our graduate colleagues who have completed their first year in practice, which involves clinical education, but is also combined with having fun, in previous years we have been to Centre Parcs and Chessington World of Adventures.
All graduates on programme will receive a 12 month subscription to the Headspace App, this is an invaluable tool to support you in lots of areas including managing anxiety, struggling to sleep, low self-esteem and much more! You will also be given access to the VetBytes Emergency Medicine app for 12 months which is an evidence-based point-of-care tool, providing best practice clinical guidance for small animal Vets.
As a Group we have a wellbeing team, who produce monthly newsletters and are really active on our Facebook Wellbeing Page. It's a great community and opportunity to share tips, support one another and most importantly – have a laugh!
Starting salary of £31k rising to £33k after year 1, rising again to £35k following completion of the programme
No financial tie at any stage
At least 28 days holiday per year
10-11 days per year of clinical and non-clinical CPD, including tickets to London Vet Show
Paid release for all CPD events including reimbursement of any travel costs
A dedicated clinical coach in practice offering ongoing clinical support
Support and access to 1000+ Vets within our online and clinical community
Phased approach to sole charge duties
RCVS VetGDP and BVA membership
Support with practice transfer should the need arise
Access to our Next Steps Programme following completion of the programme
Group colleague discount
Cycle to work scheme
Lifestyle discounts
Group pension contributions
Life insurance
Pet Plan insurance discount
Wellbeing support
It's really important to us that we continue to support you beyond the graduate programme, which is why this year we launched our Next Steps programme, this is a brand new incentive awarding grants of up to £1000 to support with ongoing development. This is an amazing opportunity for Vets that have completed the graduate programme and might be starting to think about what's next.
In December we awarded a number of grants to our graduate alumni to support them in achieving their ambitions.
What happens next?
We understand how important your first job is, which is why our dedicated graduate team are here to support in matching you to a practice that best suits you. Once you have submitted your application, someone from our team will be in contact with you within 48 hours, to arrange a suitable date and time to contact you by phone. This is an opportunity to get to know you better, and in turn answer any questions you may have about life in practice, or the graduate programme.
Following this, should you wish to peruse a role in practice and a place on the programme, and provided you meet the criteria, we will start to reach out to practices that you have confirmed your interest in.
Please note we fully understand that in these uncertain times, face to face interviews may not always be possible, we will work with you and the practice to support in offering an alternative solution where possible.
For more information, please visit our Blogs to find out more about Vets4Pets and the Graduate Programme.
Alejandra
I work in a practice where there are three nurses, my JVP and a locum. They support me a lot. The first days I found myself a little bit lost because of the accent, because of the new environment, new protocols, new everything. It's a very busy practice, and they have always been very patient with me, with my accent, and they help me a lot. If I don't know something, the nurses help me a lot – I can ask them anything.
Katie
I have a dedicated mentor. She's amazing. She comes in even on her days off to help me with surgery I haven't done before. I was really worried about surgery when I first started so having that kind of support, you don't have to worry about getting through things by yourself. She was more than happy to come in and help me, which was amazing.
Marina
My JVP is so supportive and always has been. He's always there at a drop of a hat even if he's not in the practice. I just give him a call, and he's always there to help me. He helps me with surgery, with any medical case and any questions. He has this perfect balance of not helping me to much - not spoon feeding me - so he gives me that little bit of freedom while always being there to support me.
Will
The programme has helped my transition from university to real life by providing support both in the CPD allowance and by also having check-ups with the regional managers, allowing me to have a support network that wasn't just my JVP.
Q & A
Once we receive your application, we'll invite you to a short telephone interview to find out more about you and what makes you get out of bed in the morning. We want to learn about your experiences and understand what type of role you're interested in. Our priority is to find out about you as a person so we can help our Practice Partners best support you. We'll also tell you more about our programme and answer any of your questions.
From there, we'll match you to practices we think are a good fit for you. The next stage will be interviews with the Practice Partners. These could be face-to-face interviews or virtual interviews or both. No two practices are the same so these interviews are an ideal way for you to find the best fit for you and of course, for our Practice Partners to find the right grad for them. If you'd like any support with your interview, our graduate team are on hand to help.
Yes, absolutely! As long as you are eligible to register with the Royal College of Veterinary Surgeons (RCVS) and can work in the UK as a vet, you can apply to the programme. We currently employ vets who come from 43+ countries and counting! We love the diversity our vets bring and actively encourage vets of all nationalities to apply.
If you're from outside the EU, you will need to apply for a sponsorship visa. We have lots of experience supporting vets with sponsorship applications. Feel free to contact us on vetgraduates@vets4pets.com with any questions.
You will be employed directly by the practice. The two-year programme is provided by the Group and is designed to support and complement your role in your practice. Importantly, there are no financial tie-ins for you, and if you chose to leave your practice, you will work your notice period the same as any other vet. We hope that doesn't happen, but we're on hand to support you if you are considering moving on.
We try our very best to match you with the location and type of practice you request. We take all factors into consideration, including your preferences (location, type of practice, etc.) and the preferences of each of our practices looking to have a graduate join their team. Ultimately, we aim for all matches to be successful from everyone's perspective, and we want you to be in a practice where you will be happy and thrive.
We have a growing number of practices across the UK of all shapes, types and sizes, and each one is individually owned and has clinical freedom and the autonomy to do things their way. No two practices are the same.
There's a great chance we can place you where you want to be in an environment that suits you and that you're the right person for the practice as well; however, as with many things in life, we may not be able to meet all of your preferences.
Yes. Everyone who is part of our graduate development programme receives paid release to attend the programme's CPD.
We offer a really competitive graduate package. Because of the nature of our business model, no two graduates have identical packages as it's down to each individual Practice Partner. However, all graduates on the programme will receive a salary of at least £31,000 p.a. when they start, and this rises to £33,000 p.a. after year one and £35,000 p.a. after year two. You get at least 28 days holiday (including bank holidays), a competitive pension contribution, income protection and a number of other benefits that come with being part of a large group such as 20% off at Pets At Home stores after you've completed three months of work with us.
You will be assigned a clinical mentor from within your practice who is dedicated to supporting you with your clinical development. You also have regular 'development sessions' with your Practice Partner and additional 'check ins' with a member of the graduate support team.
We have an online clinical community of more than 1,000 vets, which means you're never more than a click away from clinical support and advice, an extensive mentoring network, which lets you tap into clinical and non-clinical expertise, and you'll be assigned a 'buddy' who will be in year two of the programme.
You'll also be placed in a small graduate support group, which we call a 'home group' so you can connect with other graduates in your area.
We also run a closed Facebook group for our graduates so you can ask questions, share information and virtually network with your fellow grads on the programme.
If you ever find that you need additional support, we have dedicated colleagues able to help you no matter what support is needed. You will always have the confidence of the graduate team as well so you can reach out to them whenever you need to.
We're really passionate about wellbeing, and it's one of our core priorities for all colleagues. We have developed a bespoke wellbeing programme just for our graduate colleagues. This includes CPD specifically focused on managing your wellbeing, a wellbeing journal to help you reflect on the good things, your successes and accomplishments and a bespoke wellbeing coaching programme. We're always looking at what else we can do, and we sometimes host a summer celebration (for our grad colleagues who have just completed their first year in practice) that involves clinical education and having some fun.
You will only work sole charge when you and your Practice Partner both feel you're ready. One of our programme commitments is that this must be a mutual decision. Generally, this is agreed around six months into the programme, but for some of our graduates, it happens sooner or takes a little longer.
Vets4Pets and Companion Care are both part of the Pets at Home Vet Group. Prior to 2014, they were two separate businesses, but in 2014, Pets At Home (who already owned Companion Care) bought Vets4Pets, and they became part of the same group. Since then, all new surgeries have been Vets4Pets surgeries.
If you join our programme, you may work in a Vets4Pets practice or a Companion Care practice, but you'll receives the same CPD, support, benefits, etc., regardless of where you work.