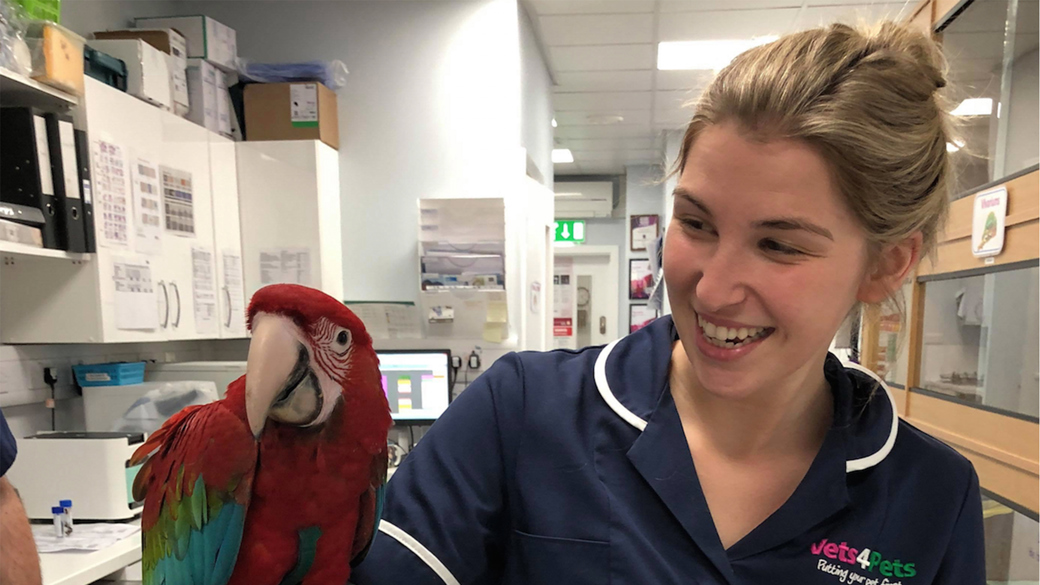 Apprenticeships at Vets4Pets
Our passion for pets is matched only by our commitment to helping our colleagues realise their potential.
At Vets4Pets, we're extremely proud to offer a range of exciting apprenticeship opportunities for Veterinary Care Assistants and Veterinary Nurses.
We also offer apprenticeship opportunities across our Support Office in various business functions such as Finance, People, IT and Marketing.
Clinical Apprenticeships
We are proud to support the next generation of Veterinary Nurses and Veterinary Care Assistants within our practices. Currently, we have apprentices developing their careers via the Level 2 Veterinary Care Assistant Apprenticeship and Level 3 Veterinary Nurse Apprenticeship, where you gain the skills, knowledge and behaviours necessary to become a Registered Veterinary Nurse.
Throughout their journeys with us, our apprenticeship colleagues are supported by a clinical coach whilst also attending college one-day-per-week.
Working with animals can be tough, and there are long hours involved, but ultimately, it can be one of the most rewarding careers as you not only get to help animals but also pet care customers.
Non-Clinical Apprenticeship
Within our Support Office and Vets4Pets practices, we offer a number of apprenticeships that cover everything from Customer Service to I.T. We even have a Trainee Solicitor apprenticeship colleague.
We don't have a set time during the year when we recruit apprentices...so, if you're interested in starting an exciting career with us, please keep checking our Vacancies page for opportunities.
Q & A
No, there's not! The great news is that apprenticeships are open to anyone over 16 years of age making them a great way to learn a new skill and launch your career.
Absolutely, as long as your degree is not in the same subject as the apprenticeship as we need to ensure you're learning something new. For example, if you were applying for a Vet Nurse Apprenticeship and already have a BSc in Veterinary Nursing, you wouldn't be eligible for the apprenticeship.
No, I'm afraid not. Currently, you need to have lived in the EU/UK for at least three years to qualify for apprenticeship funding.
Yes, you need to be in employment for a minimum of 30 hours per week.
Yes, you are paid for the time spent in college if you are enrolled on a day-release apprenticeship course.
Yes, for apprentices who enrol on a course before their 19th birthday, there is no charge to the employer. You will also receive a wage throughout your training.
Apprentices are entitled to 20% percent off-the-job training. This is time to complete apprenticeship work and new learning.
It all depends on the level of apprenticeship you apply for. For example, for the Level 3 Vet Nurse Apprenticeship, you'll need 5 GCSEs covering Maths, English and Science plus an additional two subjects.