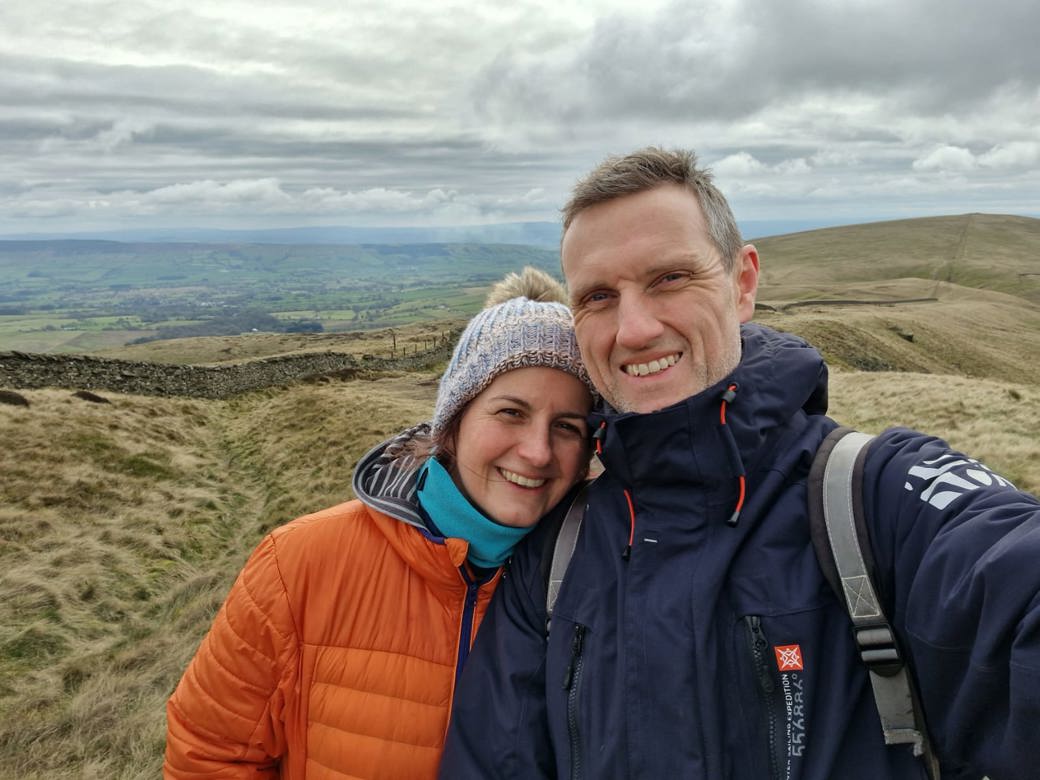 Opportunity to become next owner at Vets for Pets Chester
We speak to practice owner and vet Jo Holly, who is drawing a close to her own practice ownership chapter to allow you to begin yours...
Jo Holly, the practice owner at Vets for Pets Chester, has been the practice's sole joint venture partner (JVP) since 2009. Since then, she and her husband Richard, the practice manager, have grown the practice into a thriving successful business with a great local reputation. But the couple are now looking to sell the practice and embark on their next adventure. We find out more about them and the opportunity available to become the next owner at Vets for Pets Chester.
What attracted Jo to becoming a practice owner?
After graduating in 2001, Jo experienced a series of vet jobs where she felt the team wasn't always put first by the owner of the practice. She said: "I wanted to be a 'good boss' first and foremost. I knew I could do so much better than I'd experienced myself."
Flexibility was also very appealing to Jo. She said: "Yes, it's a busy job; what vet job isn't? But I have never missed a school sports day or nativity play. I am in full control of the rota and when and how often I can take leave".
Why practice ownership with Vets for Pets?
Several factors attracted Jo to practice ownership with Vets for Pets. She said: "The knowledge that a full team of experts is providing support in accounting, budgeting, marketing, HR, IT and so on was a huge factor. I hadn't run my own business before, so having that support was paramount – as was the security of having a salary from day one and once the business loans were paid, the opportunity to receive dividends."
The main attraction, however, was the clinical independence. She said: "The clinical autonomy is really satisfying and means I can really get my teeth into what I enjoy as a clinician. You can build a clinical direction of your choosing." Jo enjoys the fact that each Vets for Pets practice is different.
Why is the couple looking to move on?
Being the owner and practice manager at Chester was always a stepping stone to the couple's next chapter in life, who had always planned to move on as their children approached the end of high school. Jo said: "Although it's tempting to stay beyond the 15 years we had set ourselves, we have always promised ourselves that we would look to move on to a new challenge. We love variety and are ready to do something different."
Why should you consider becoming the next practice owner at Vets for Pets Chester?
Becoming the owner of an existing practice such as Chester has many benefits. Jo and Richard have grown the business and established a loyal and proactive client base and a great team of colleagues. The practice itself is a good size, with plentiful parking, and is situated within easy walking distance of the stunning city centre. Also, within easy reach are Liverpool, Manchester and beautiful Snowdonia.
The RCVS Practice Standards Scheme accreditation has also been recently renewed.
Jo said: "We have a genuinely fantastic team." It consists of:
Eight vets make up a full-time equivalent of five.
Three full-time RVNs and one part-time
Two second-year SVNs who are about to qualify
Two first-year student veterinary nurses (Chester is a fully accredited nurse training practice)
Three reception colleagues
To hear from Jo and Richard on what they love about the practice, living in Chester and thoughts on practice ownership with Vets for Pets, watch this video:
Find out more
If you'd like to find out more about practice ownership with Vets for Pets Chester contact Bronwen Ballinger, Partner Recruitment Specialist for an informal discussion. Call on 07719 072463 or email.