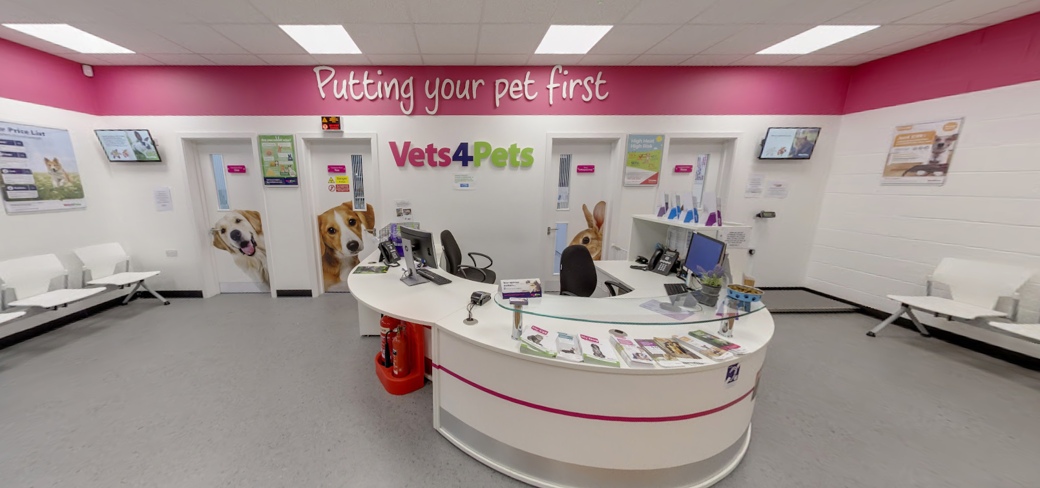 Veterinary Practice Ownership available now at Vets4Pets Bromborough
About the Practice
Opened in 2017, Vets4Pets Bromborough is based on a mezzanine inside a busy Pets At Home store
Great positioning and visibility on The Croft Retail & Leisure Park from the A41
Free parking
15 minutes south of Birkenhead
Situated across the road from Spital train station, so has excellent transport links
Over 2,800 active clients
An experienced team including 1 Vet, 1 Practice Manager, 1 Head RVN, an additional RVN and 3 Client Care Assistants
Spacious practice offering 3 consult rooms, Otoscope and dental X-ray
The practice offers a large prep area, a good sized theatre, an equipped pharmacy and separate cat and dog kennels
What our clients are saying
Just a snippet of some of the reviews the practice receives to gain their 4.4/5 on Google:
"Very friendly approach of the vet we saw & her genuine interest & manner towards my pet which is one of the most important things to me on visiting a vet, so I left with him feeling very happy with the service we had received during our visit"
"Went to Vets4Pets with an urgent though non-emergency problem with my cat. The receptionist was kind, friendly and helpful. The vet was excellent with the humans and the cat. He took his time explaining fully and answering questions excellently. He didn't make us feel rushed and was lovely with our cat"
"Very professional and friendly staff. Very caring about needs of my pet. Managed to get emergency appointment within hours. Thank you"
Get in touch
To find out more about ownership at Vets4Pets Bromborough or more around how our model works, contact Bronwen Ballinger on 07719072463.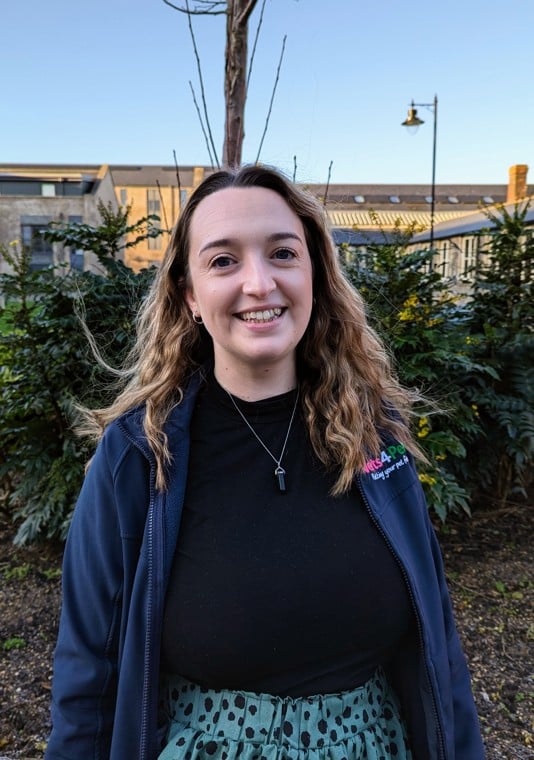 About our Model
Joint Venture Partnership is the only model in the industry that gives you complete TRUE clinical freedom. You're independent to make your own clinical and practice-based decisions, allowing you to run your practice, your way and enables you to have the freedom to make the best decisions for your patients.
Partnering with us enables an affordable route to ownership, making the dream of owning your own practice more achievable than ever.
We have 12 dedicated departments that support you in all aspects of business, setting you on the path for success. Our model includes a guaranteed salary from day 1 whilst having the security of being part of a wider group.
Take a virtual look around