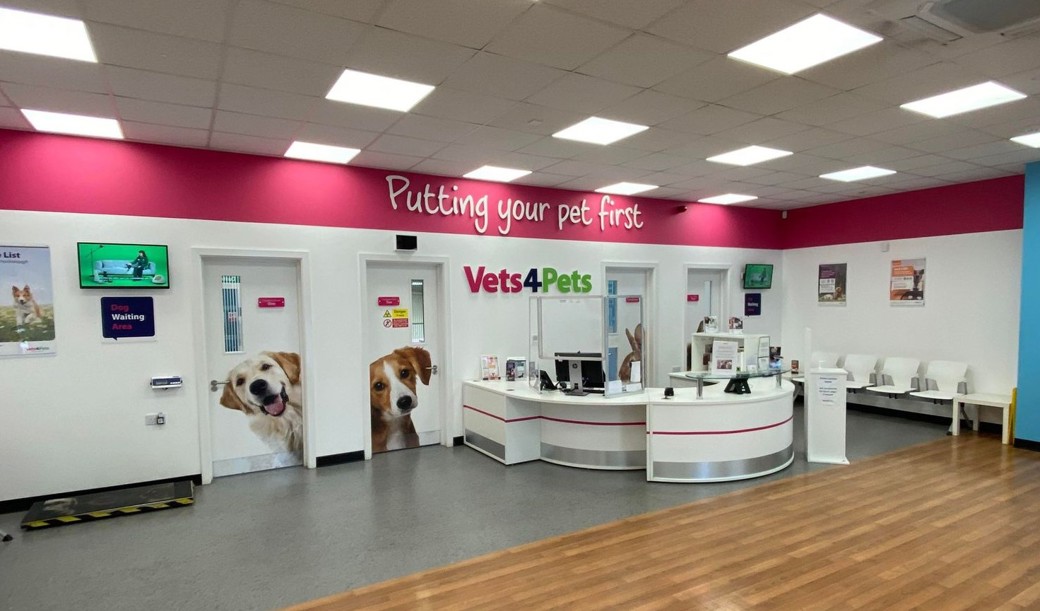 Practice Ownership at Vets4Pets Market Harborough
About the practice
Vets4Pets Market Harborough is an instore practice, based inside a busy Pets at Home store. It is easily accessible by train and has good commuter links from London and Leicester.
This practice is now looking for an experienced Vet or group of Veterinary professionals, to take over ownership and running of the practice. It's current opening days are Monday-Friday so there is plenty of scope for further growth to open on weekends, with the addition of a permanent Vet or Vet Partner.
The practice is in excellent condition, as you will see form the supporting video below. It has huge potential for someone to come in and re-launch this practice under new management to really make it their own.
About the team
The practice currently has a lean team in place, including an experienced Practice Manager and support team. Their Veterinary cover is currently provided by external vets and therefore the practice is actively recruiting for a permanent Vet.
Vets4Pets Market Harborough would really benefit from a Vet Joint Venture Partner who could come in and build their own team with the support of Vets4Pets and really make this practice their own.
About our model
Joint Venture Partnership is the only model in the industry that gives you complete TRUE clinical freedom. You're independent to make your own clinical and practice-based decisions, allowing you to run your practice, your way and enables you to have the freedom to make the best decisions for your patients.
Partnering with us enables an affordable route to ownership, making the dream of owning your own practice more achievable than ever.
We have 12 dedicated departments that support you in all aspects of business, setting you on the path for success. Our model includes a guaranteed salary from day 1 whilst having the security of being part of a wider group.
Get in touch
To find out more about ownership at Vets4Pets Biggleswade or more around how our model works, contact Charlie Collier on 07816 373530