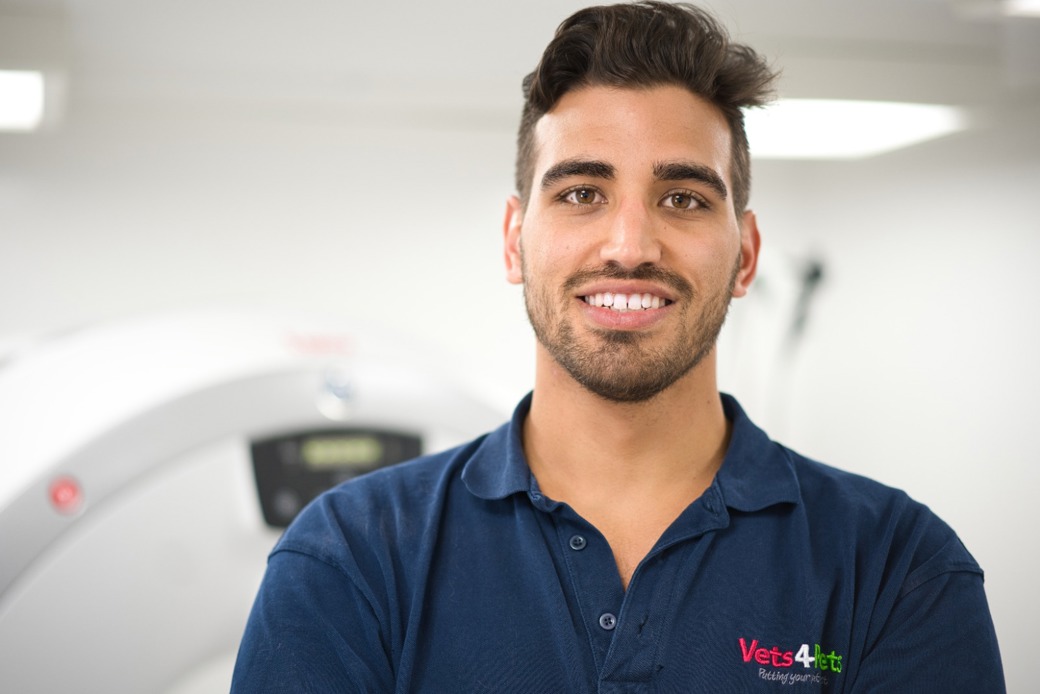 BLOG: Meet Colchester Vets4Pets' incredible South African vet, Johan
Johan jumped at the chance of applying to our Graduate Development Programme after hearing about the opportunity from a friend
Born and raised in South Africa, Johan always aspired to become a vet. When it came to choosing which University he'd be heading to, his options were limited, as there was only one school which offered up Veterinary Science to study at. His degree took six years to complete, which was followed by one year of compulsory community service, before finding a private practice. A few of his friends had mentioned they were moving over to Vets4Pets Colchester, and there was still one space available, so he jumped at the opportunity to join them!
"My parents are not in the veterinary industry, but I always wanted to work with animals. They knew I had the work ethic and intelligence needed, so they always encouraged it.
"I'm a very beach and sport orientated person so, at first, I was very nervous moving countries to somewhere cold and not being part of a sporting community - but I'm managing just fine. I unfortunately don't have any family in the UK, but I do go back home every year to visit everyone and we're always catching up over the phone!"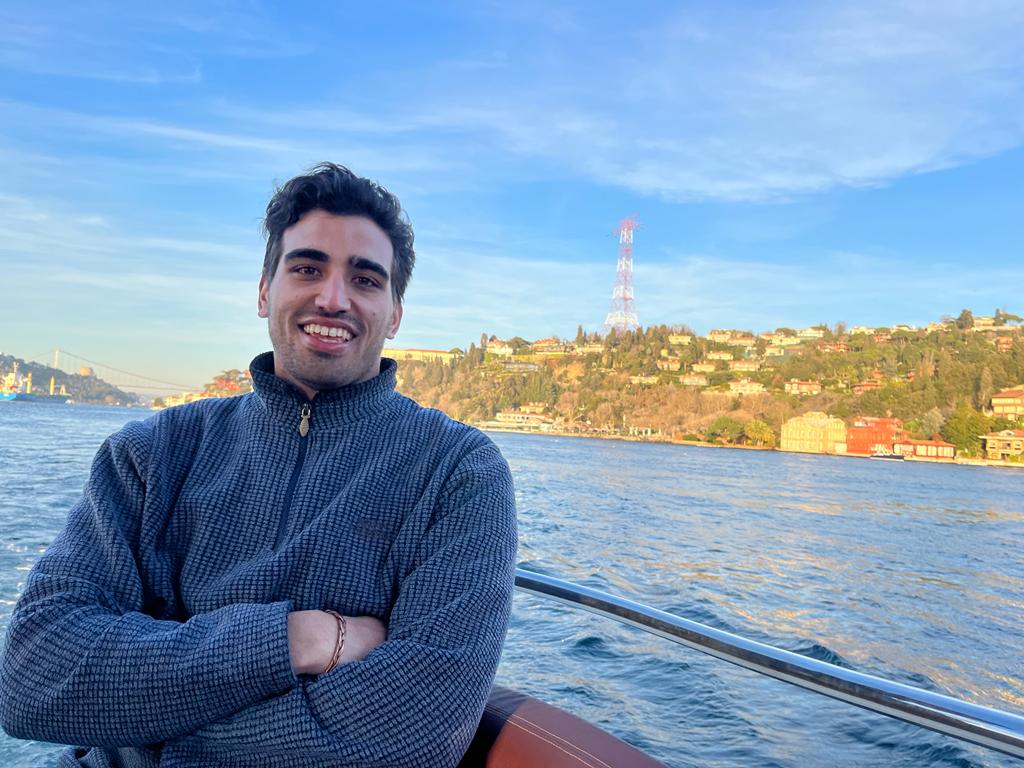 Joining the Graduate Development Programme
Our award-winning Graduate Development Programme is designed to give vets the best possible start in every way. So, as well as helping them develop their professional skills and commercial understanding, our comprehensive training covers the softer skills needed to care for pets and their owners.
"The Graduate Development Programme was part of the package I received to move to over to the UK. Our JVP had welcomed a few new graduates to Colchester before our group, and he saw how much the Programme matured them. They'd also given the Programme really good feedback, which made me even more excited to get started!
"The Vets4Pets Programme was split between practical and theory, and the course was divided into different sections which focused on different organ systems. We would get together once a month and the course would have a lecturer who was very skilled in that specific field. We would then go into a wet lab downstairs with cadavers and have the opportunity to practice the newly taught skills.
The places were always easy to get to via public transport routes and well catered with a constant supply of snacks and drinks to keep us alert. A member of the Grad Team was always there to answer any technical questions, and the Programme Lead was also a vet, so any work-related problems or life advice she was always willing to help us with."
Our dedicated Graduate team support Vets4Pets colleagues completing the Vet Graduate Development Programme all the way from application to completion. The support and advice they offer is second-to-none, and it means we're able to provide a personalised experience to each of our Graduate colleagues.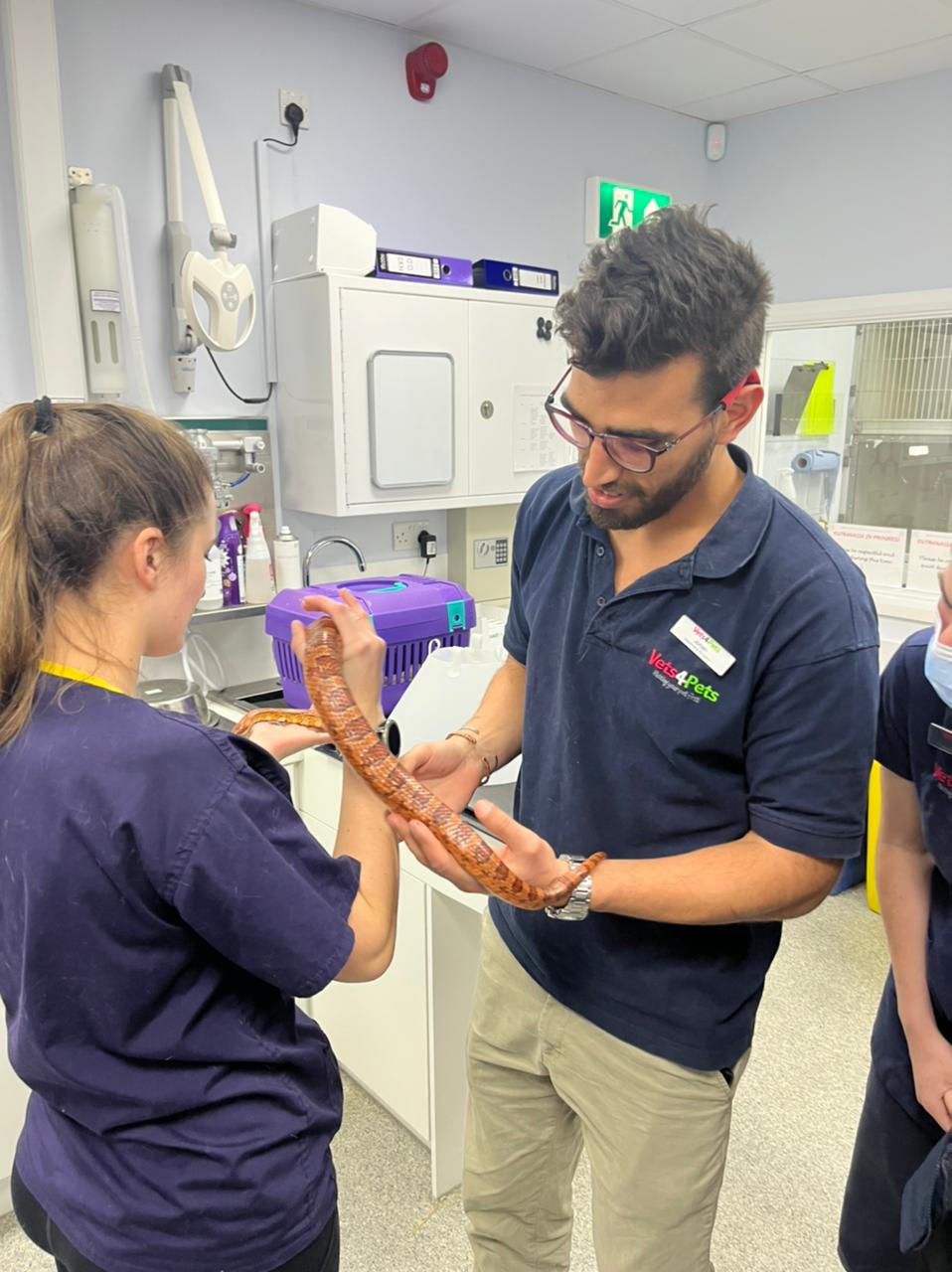 Reflecting Back
Moving to another country hundreds of miles away from home was never going to be an easy task, but if it meant that Johan could do the job that he loves the most, following his passion for animals, amongst other like-minded individuals, it was always a leap he was willing to take.
"Being able to work with the colleagues I have, most of them being old university friends, and the rest being young and incredibly hard working, is an incredible experience I'm lucky to be a part of. We all understand each other and regularly meet up after work for a social or activities.
"The Graduate Development Programme is something I valued a lot as it helped me take those first few steps into the working world. We all had the information in our minds, but all had the same confusion regarding how to use it effectively. It gives you the confidence you need which makes a world of difference to the client, colleagues, and you as an individual.
"Joining the Programme is not going to open a whole new world to you as a vet, but it allows you to use the world that you already know more effectively than you currently do. New graduates know a lot of information, but many don't have the correct plan or the surgical confidence to use that skill, regardless of their ability. More experienced vets just do the basics better and that's where the Programme allows you to mature at a faster rate than any other young vet. It's a springboard into the world we love and it's better for our patients, which ultimately matter the most."
Thinking of joining?
Picture this, you've completed the Graduate Development Programme and have all the confidence in the world. You're managing a routine in practice with consultations and elective surgeries, helping with script writing and customer queries, and studying for your exotic animal certificate, experiencing life with some weird and wonderful critters! That's Johan at present day, and he's loving every second.
Thinking of joining our Vet Graduate Development Programme? We're currently recruiting!