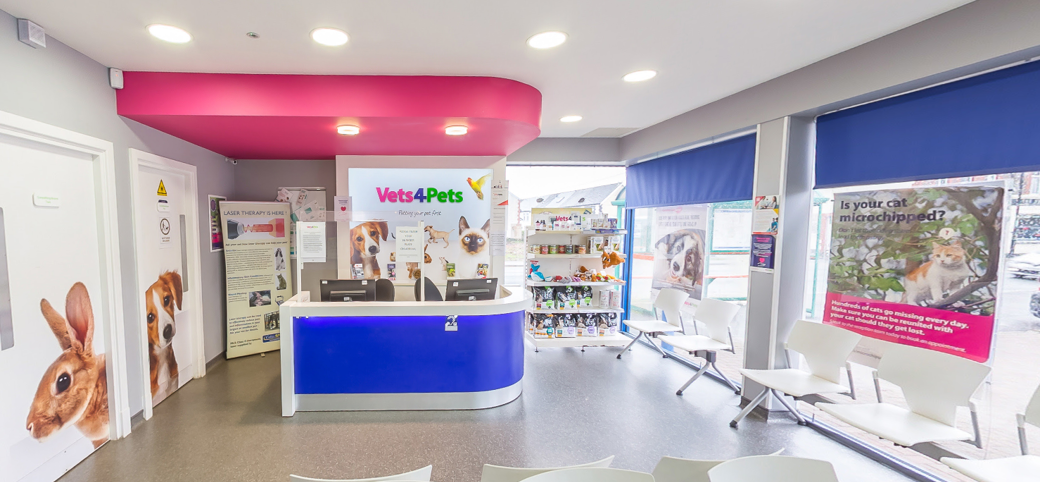 Practice Ownership at Vets4Pets Caerphilly
About the practice
The Practice:
Opened in 2015, Vets4Pets Caerphilly is located in a residential area with ample free parking, making it convenient for clients to visit. It's also located right next to a bus stop and is just a short walk away from the high street, ensuring excellent visibility for the practice.
The practice is spacious and well-equipped, with a large office space, prep area, colleague break room, and toilet facilities. There are four consult rooms, allowing for efficient patient care and excellent customer service. The practice also boasts a separate x-ray room, providing the necessary facilities for a variety of procedures.
One of the most unique features of this practice is its location directly in front of Caerphilly Castle. This provides a picturesque setting for the practice and offers clients the opportunity to combine their visit with a visit to the castle, which is a popular tourist attraction in the area.
The practice is well-equipped, with a super pulsed laser, colour doppler scanner, and stem cell technology. The practice also has a range of orthopaedic equipment, including a spinal drill, ensuring that the practice is well-equipped to deal with a wide range of conditions.
Overall, Vets4Pets Caerphilly offers a fantastic opportunity for a veterinary professional to own and operate their own practice. The location, facilities, and equipment make it an ideal choice for anyone looking to provide high-quality veterinary care in a stunning location.
The Opportunity:
Vets4Pets Caerphilly has established itself as a well-respected practice since it opened it's doors in 2015, and is currently performing well with a dedicated long-standing team and a strong client-base.
Although the practice has a strong average transaction value and a high number of new client registrations per week, these numbers have the potential to be even higher. With a new Joint Venture Partner(s) there is real opportunity to quickly grow and realise the practice's full potential. Some additional growth opportunities include:
Increasing targeted client marketing
Expanding the clinical team
The Team:
1 Vet (not including the JVP)
1 Head Nurse, 3 RVNs, 1 SVN
1 Practice Manager
4 Receptionists
What our clients are saying
Client satisfaction results are good at Vets4Pets Caerphilly, with a feedback rating of 4.5 on Google!
"The receptionist was lovely and the other pets at reception were also lovely with my puppy. The vet... was friendly with Fred and gave me a good explanation of what the issue was. He gave me treatment to solve the issue. It was a pleasant experience and I'm happy I chose yourselves a my puppy's vets"
"They saw him quickly talked through the options of treatment with me. They were very thorough when examining Modi and explained everything clearly to me follow up appointments were sorted efficiently by the lovely receptionist."
"Took great care of our little dog after her operation, spotlessly clean practice amazing staff very supportive, so friendly"
"Always amazing service here and they really do go the extra mile to make my dog feel safe and comfortable."
"Very friendly and helpful reception staff. Knowledgeable and very professional nurses and vets. Always take an interest in my cats well being and happy to answer all my questions as a new cat mum. Provide great piece of mind and accommodate last minute appointments when needed. My cat Twinkle and I feel in very safe hands."
About our model
Our Joint Venture Partnership model allows Vets, Nurses, and Practice Managers the opportunity to become a practice owner.
Joint Venture Partnership is the only model in the industry that gives you complete TRUE clinical freedom. You're independent to make your own clinical and practice-based decisions, allowing you to run your practice, your way and enables you to have the freedom to make the best decisions for your patients.
Partnering with our business experts across 12 key functions, we help develop your commercial and leadership skills and experience, setting you on the path for success. Our model includes a guaranteed salary from day 1 whilst having the security of being part of a wider group.
Get in touch
To find out more about ownership at Vets4Pets Caerphilly, or more around how our model works, contact Tom Legrand on 07719 056 045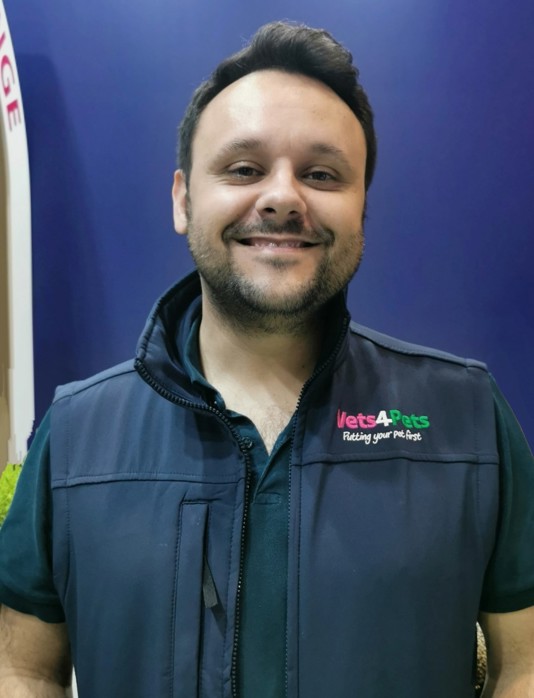 Take a virtual look around the practice
About Caerphilly
Caerphilly is a beautiful and unique location that offers the perfect balance between rural and urban living. With stunning countryside and vibrant city life both within easy reach, our practice is perfectly situated for both work and play.
Caerphilly is a town with a rich history and culture, boasting an impressive medieval castle, charming architecture, and beautiful parks. The town is easily accessible by car and public transport, making it an ideal location for a veterinary practice.
Our practice is proud to be an integral part of the local community, and we have built strong relationships with our clients over the years. We are dedicated to providing exceptional care for our patients and their owners, and we take pride in being a trusted and valued part of the community.
In your free time, there is a wealth of outdoor activities to enjoy in the beautiful Welsh countryside. From hiking and mountain biking to exploring the nearby beaches and coastline, there is always something new to discover.
Overall, our practice in Caerphilly offers a unique and special opportunity to work and live in a beautiful part of Wales, surrounded by history, culture, and natural beauty. As a Joint Venture Partner with Vets4Pets Caerphilly, you will have the opportunity to make a real difference in the lives of animals and their owners, while enjoying all that this wonderful town has to offer.