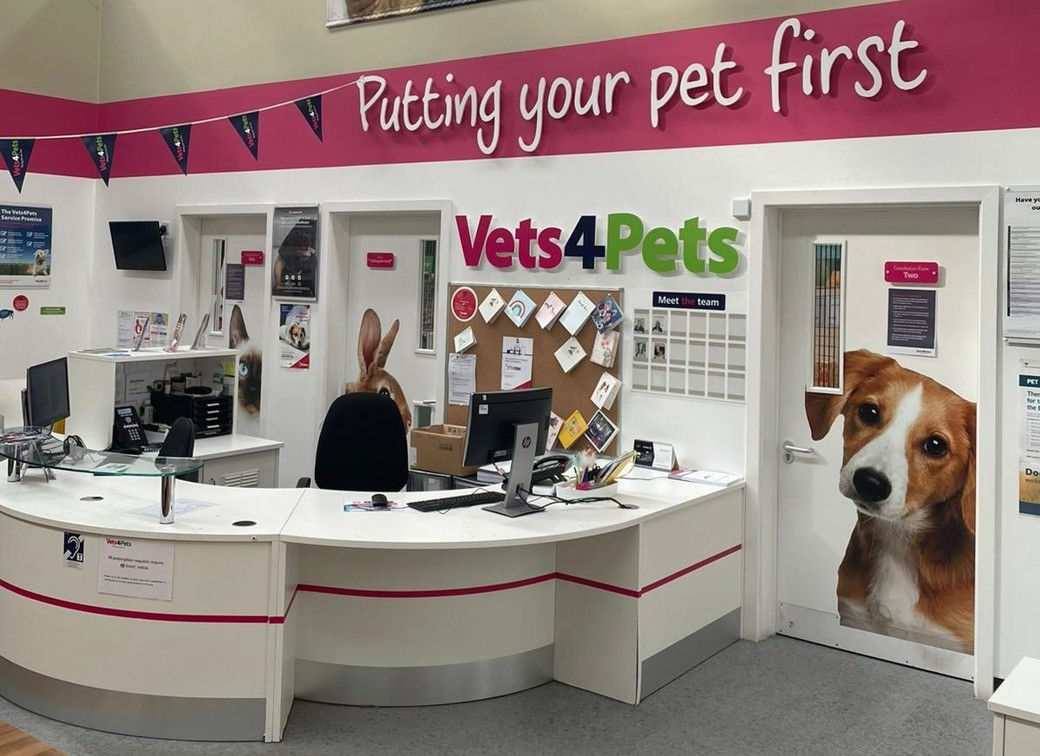 Veterinary Practice Ownership at Vets4Pets Dundee
About the practice
Vets4Pets Dundee is an instore veterinary practice that has been open since 2018 and is now looking for a Joint Venture Partner to further the potential of the practice.
Based on a busy retail park, based slightly out of town, the area offers great transport links just off the Kingsway.
The practice is in great condition, feeling almost new and offers 3 consult rooms, a combined X-ray and consult, theatre, prep area, office space combined with kitchen, isolation ward and separate cat and dog waiting areas and kennels.
There are currently over 2,000 active clients at the practice and it is open 6 days a week. With the addition of an experienced Vet as the Joint Venture Partner, there is huge potential to grow the business and extend to 7 day opening.
About the team
This practice has a dedicated team comprising of;
1 Vet
3 RVN's
2 CSM's
3 PHA's
The team work well together and the addition of another Vet would really maximise the potential of this practice.
Dundee - The Area
Scotland's hottest (or at least sunniest!) city, Dundee, is a dynamic and compact city that has science, historic ships and museums for kids, plenty of culture with theatres, arts centres and modern bars, and walking routes past interesting architecture for everyone who visits.
About our model
Joint Venture Partnership is the only model in the industry that gives you complete TRUE clinical freedom. You're independent to make your own clinical and practice-based decisions, allowing you to run your practice, your way and enables you to have the freedom to make the best decisions for your patients.
Partnering with us enables an affordable route to ownership, making the dream of owning your own practice more achievable than ever.
We have 12 dedicated departments that support you in all aspects of business, setting you on the path for success. Our model includes a guaranteed salary from day 1 whilst having the security of being part of a wider group.
Get in touch
To find out more about ownership at Vets4Pets Dundee or more around how our model works, contact Bronwen Ballinger on 07719072463.