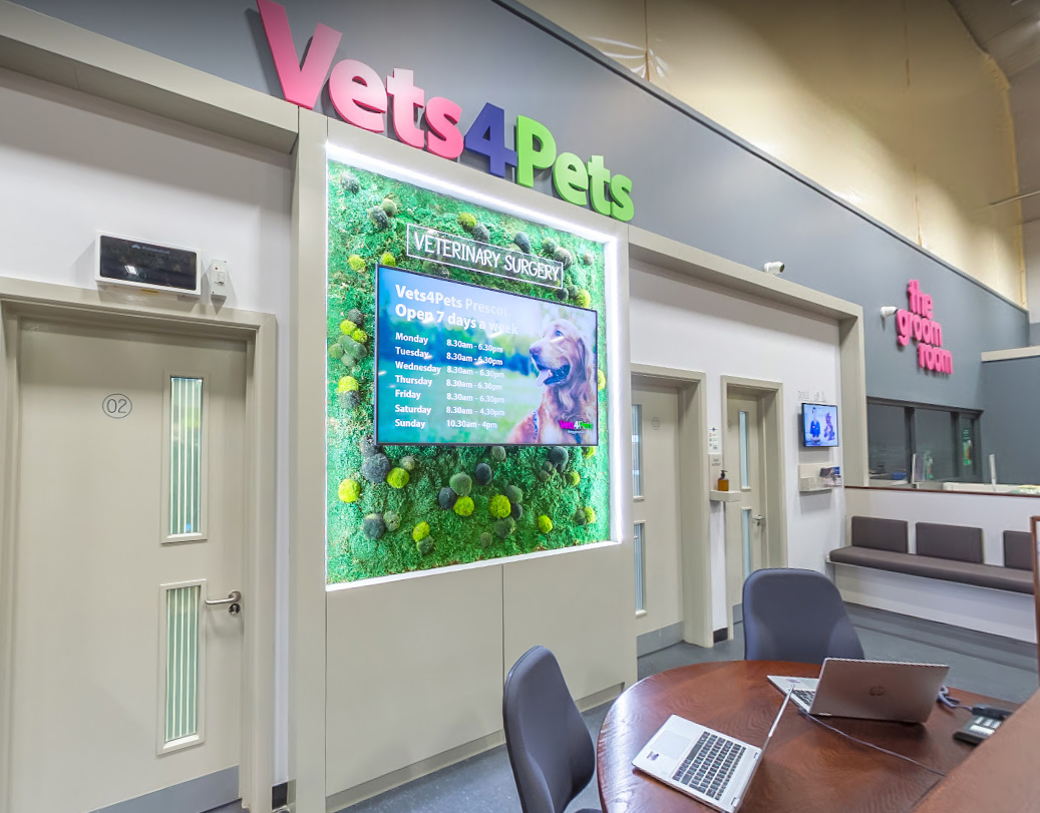 Practice ownership available now at Vets4Pets Prescot
About the Practice
We have a great veterinary practice ownership opportunity at Vets4Pets Prescot. Located within the Pets at Home store on a busy retail park, the practice benefits from ample free parking and footfall from the other stores and is clearly signposted from the front of the store. The train station is a 5 minute walk away, with good motorway connections to Liverpool, Manchester and Warrington.

The veterinary practice has recently undergone refurbishment so looks brand new; it has three good sized consult rooms, a theatre, prep area, and separate cats and dogs waiting and isolation areas. The practice is committed to providing affordable, high quality care via a modern, well equipped practice, including a lab, pharmacy, digital x-ray and ultrasound.

A friendly team of 1 Vet, 3 RVNs,1 SVN, 6 Pet Health Care Advisors and a Practice Manager have built up great relationships with the store colleagues each helping to drive clientele through the respective areas.
What our clients are saying
Just a snippet of some of the reviews the practice receives to gain their 4.6/5 on Google:
"The vet was really thorough and explained everything clearly. I moved vets because I wasn't happy with my previous vet, I was so pleased with my appointment and with your support my cat is on the mend. Really happy and will stay with you indefinitely."
"Lovely staff, make you feel listened to and if you have any concerns about your pet they do their best to help you in any way they can."
"Very informative, professional and empathetic"
"The people are so lovely and attentive to our little cat; we got all the advice we requested and felt very informed. Definitely a vets practise I can recommend to others."
Get in touch
To find out more about ownership at Vets4Pets Prenton or more information on how our model works, contact Bronwen Ballinger on 07719072463.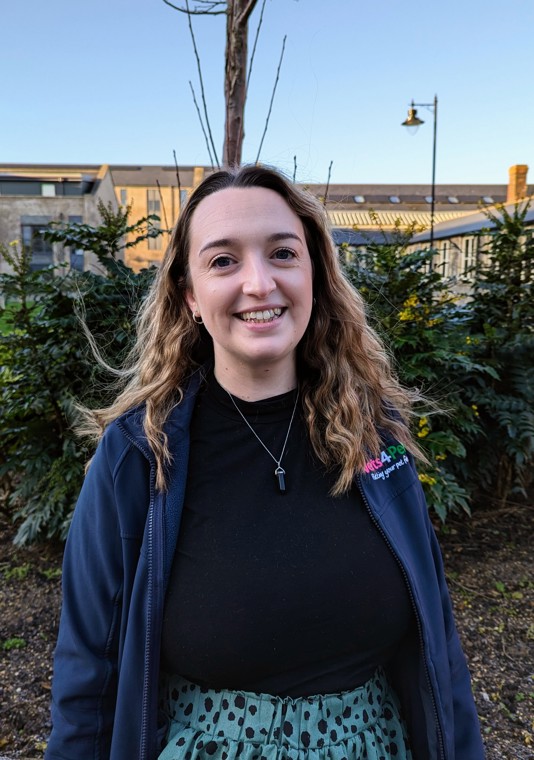 About our Model
Partnering with us enables an affordable route to ownership, making the dream of owning your own practice more achievable than ever.
Joint Venture Partnership is the only model in the industry that gives you complete clinical independence. You're empowered to make your own clinical and practice-based decisions, allowing you to run your practice, your way and enabling you to have the freedom to make the best decisions for your patients.
We have 12 dedicated departments that support you in all aspects of business, setting you on the path for success. Our model includes a guaranteed salary from day 1 whilst having the security of being part of a wider group.
Joint Venture Partnership with Vets4Pets
With our model, you get true clinical freedom. Our partners make their own decisions. From the medicine they prescribe and equipment they use, to clinical protocols and creating the rotas that work for their team, our partners have the freedom and independence to run their practice their way.
Our Joint Venture Partnership model is an affordable route to owning and running your own practice. With a minimal initial investment, and a tried and tested successful business model, we work with trusted banks who know and understand how we work.
As a practice owner, you are the sole beneficiary of your hard work. You get 100% of your profits. We'll never ask to take a share.
You don't need to be an expert in marketing or finance or any business area in order to become a Practice Owner. We bring the expertise in the form of over 12 different business support functions.
Our Joint Venture Partner model enables you to be the decision maker, we are here to provide the support, knowledge and expertise to guide you to success.
Our model enables you to receive a guaranteed salary from day one, regardless of the size of your client base.
We are the only nationally recognisable, client facing veterinary brand in the UK. Your locally owned practice will benefit from being part of an extremely well known, veterinary and consumer brand.
Take a virtual look around
About the area
Prescot is a town and civil parish within the Metropolitan Borough of Knowsley in Merseyside. The town is about about eight miles to the east of Liverpool city centre, with great transport links to both Liverpool and Manchester.
In recent years, a number of cultural and arts events have been established in the town, including the annual 10-day Prescot Festival of Music and the Arts and an annual Elizabethan Fayre.