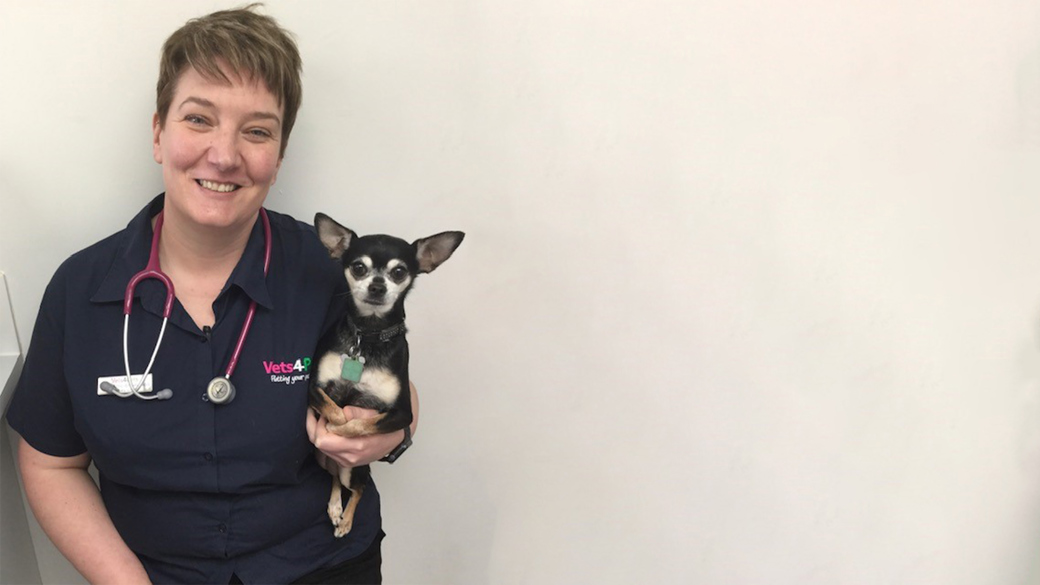 My graduates teach me as much as I teach them
Leigh-Anne, one of our Vets4Pets Practice Owners, talks about the qualities she looks for in her graduates and what it takes to be the best vet for pets and their owners.
"Taking on new graduates is really rewarding. My aim is to get them on their feet, so they can spread their wings and fly.
The graduates are amazing because they've just finished five years of university, where they've been taught everything to the absolute highest standards and their knowledge is very up to date. I do loads of continued professional development, but they teach me as much as I teach them.
So, what do I look for when I take on a new graduate? In a nutshell, having the right attitude and personality is vital. I always look for someone who is keen to learn and good with people as well as animals. For example, I really love it if they've had a job in some kind of customer service, like bar work. This matters because, as well as getting on well with the practice team, you need to be able to deal with different kinds of pet owners, customers and situations.
We're a business that's here to offer the best possible care for pets, but we also have to look after their owners. They can be distressed when they come to us, and so they aren't always their best selves. It's our job to nurture them through the experience, and that can be quite tough if you've never been in a customer-facing situation.
Being a vet can be an emotional rollercoaster and so you have to be quite resilient but, with Vets4Pets, there's a real emphasis on supporting mental health and wellbeing. Our culture is very open, and we encourage each other to talk about how we're feeling if we're not having a good day. I'd like to feel that, in my practice, no-one would feel ashamed of saying they were struggling – and if someone's a bit withdrawn, we make them a cup of tea and ask if they're okay.
To be a successful vet you need to be a strong team player, and a good decision-maker and time-manager. What might surprise some graduates, is that you also need commercial acumen. While you have to do what's best for pets and their owners and build a rapport, you also need to understand the business aspect. The Vets4Pets Graduate Programme gives graduates training in soft skills and commercial understanding as well, and this is just one of the things that makes it stand out for me.
It can be daunting for a graduate to think 'Oh, I'm a vet now', so this Programme must be reassuring – that there's someone looking out for you and making sure you're confident in what you're doing. It's about knowing that your education is going to continue and that you're not completely on your own. I think this really would have appealed to me when I graduated."