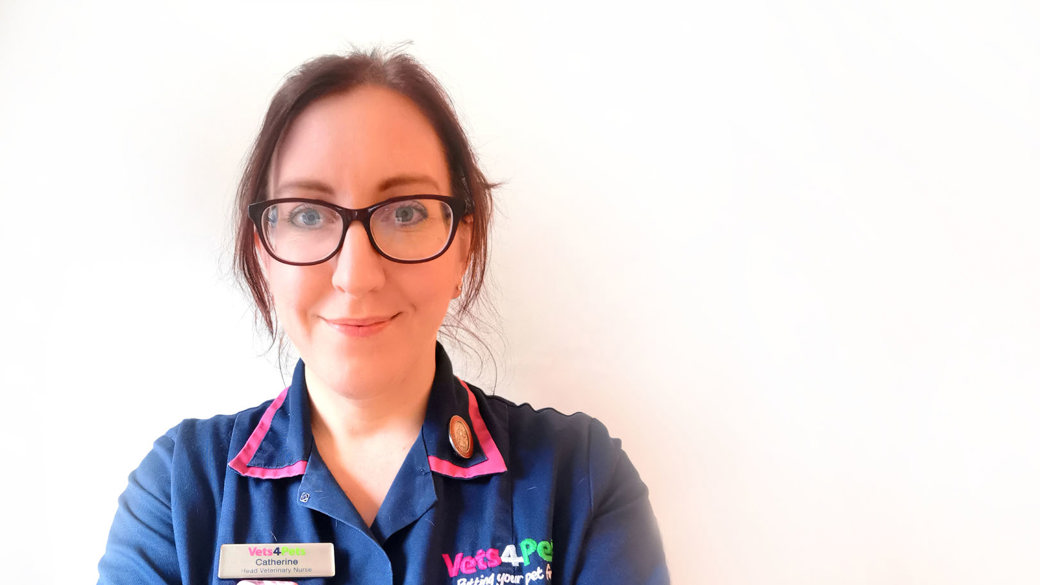 Returning to Veterinary Nursing – Catherine's Story
Returning to Veterinary Nursing can be an exciting yet daunting decision. We are here to support you in the journey back to the profession you love. A great example of someone who has taken this career journey with us is Catherine, who returned to nursing after nearly 15 years out of the industry. Here is her story:
I qualified as a Veterinary Nurse in 2002 and shortly after, I took a break to gain a Degree and career in Graphic Design, while also starting a family.
After volunteering with Riding for the Disabled, I realised I missed working with animals and looked to get back into Veterinary Nursing. In 2016, a started a volunteer nurse placement at a busy hospital for around 8 months, which provided me with great experience and I developed my action plan for regaining my skills there. In 2017, I joined Vets4Pets, who helped me complete the required supervised hours to regain my registration on the Veterinary Nurse Register. I continued with my action plan and the whole team were very supportive in helping me gain my confidence with all aspects of nursing.
Coming back to nursing was quite daunting at first as it had been a long time since I had performed the day to day tasks of a veterinary nurse, so I felt a bit rusty at first, but it soon all came back to me. I found that quite a lot of protocols and medications had changed. I also found that Veterinary Nurses overall have more responsibilities now than they used to and more career progression opportunities than when I was in the industry before. I can see that more caution and documentation is taken with things now, which is a good thing and there is a lot more technology available - when I first started out in nursing, we didn't have any Internet and relied heavily on our fax machine! Oh how times have changed!
A year later and I was promoted to Head Nurse! I have thrived in this role and really enjoy leading our team of nurses. I am so glad I took the plunge to return to nursing and the career opportunities it has provided since.
If you're interested in working with our group of supportive and encouraging practices, visit: www.vets4petscareers.com/vetcareers to read more about what we can offer and either register your interest for future roles or apply for current vacancies.