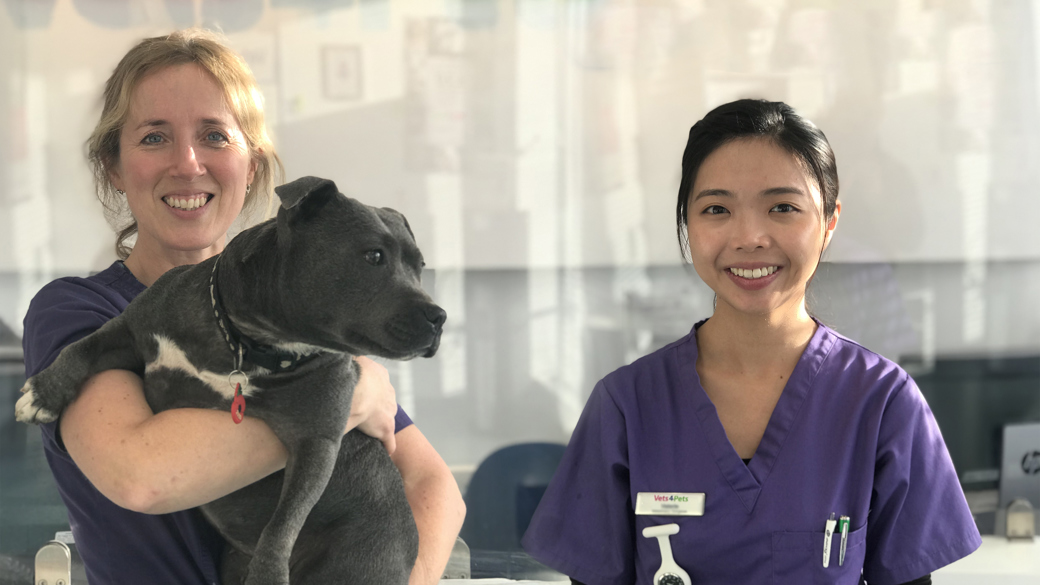 International Day of Women and Girls in Science
To mark International Day of Women and Girls in Science, we asked two of our vets for their insight into what inspired them to study science and how it contributes to their day to day roles. Hear what our Veterinary Director & Practice Owner of North Tyneside and Morpeth Vets4Pets, Dr Frances had to say, and her advice for anyone considering a career as a vet:
"If you have an enquiring mind and a curious nature science is the direction for you. Investigating the how and why of our lives and our universe. At school the opportunity to study the science subjects opens a world of intrigue and exploration. Whilst marvelling over the contribution of early pioneers such as Rosalind Franklin, chemist and crystallographer, who with Crick and Watson created an understanding of the structure of DNA, you can imagine your potential involvement in virus control or renewable energies. The possibilities are endless with a goal of improving the welfare, safety and longevity of people or ensuring our most precious resource, the planet is cared for.
Being a vet is a scientific role and animal welfare is the primary concern. It has been a time of immense development in diagnostic techniques and treatments. By understanding the role our pets play in our good health and contentment as a veterinary professional your influence will extend far beyond the pets you care for. To be part of the human-animal bond is of the utmost importance.
Science needs you and can offer you endless opportunities to explore. Make the decision to study sciences at school and the world opens up for you."
Dr Gray's colleague, Dr Valerie Oh MRCVS, our new Graduate Veterinary Surgeon at North Tyneside Vets4Pets also shared her advice:
"My advice would be to be always inquisitive and persevere. Science is a naturally vast subject and there is a never-ending amount of knowledge to be learnt. However, this also makes it extremely rewarding when you understand and are able to apply your knowledge in your career, making our own contribution to the progress of Science.
Studying science inculcates curiosity and the desire for a deeper understanding of the world around us. It opens up many career opportunities in various sectors, ranging from animal and human health and welfare, medicine and pharmaceuticals, as well as research.
I feel that I am well supported by the structured support system with Dr Frances Gray and her Vets4Pets North Tyneside team and the Pets at Home vet group, providing advice at different levels for various aspects of my career, helping me grow as a new graduate. I think it has been a difficult time with COVID-19 but the Vet Graduate Programme have done a great job, always keeping in touch and checking in with us to make sure that we are in the best position we could be."