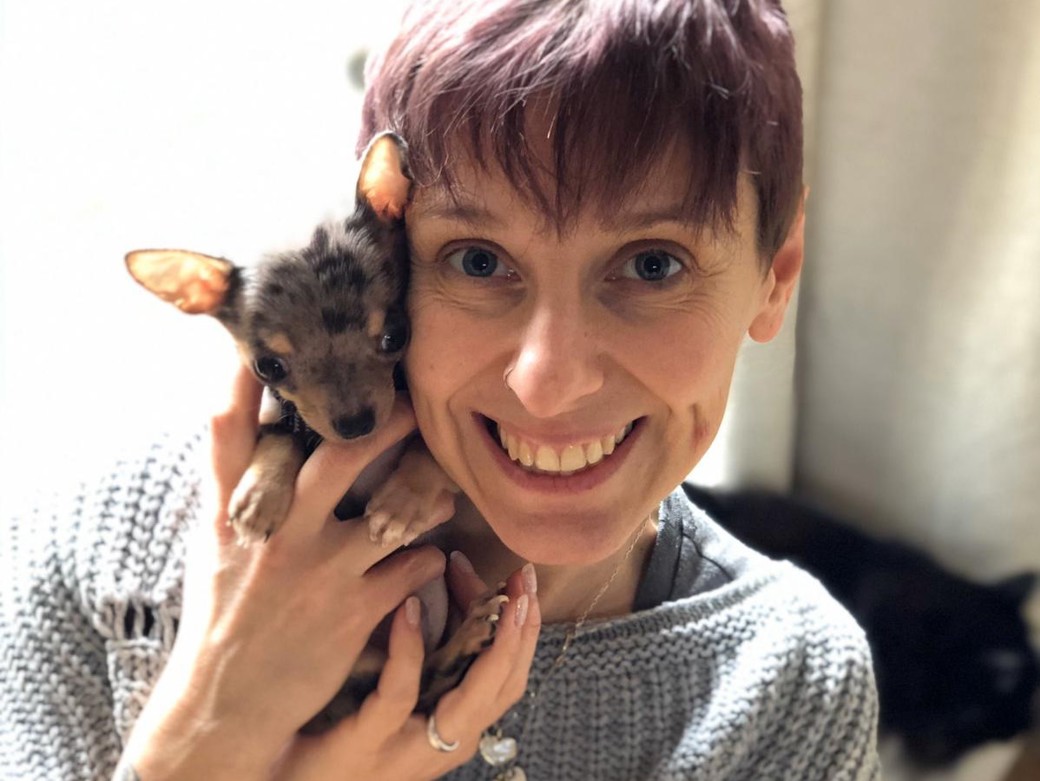 My first year as JVP - Katja Frizzera's JVP Journey
In February 2022, Katja Frizzera signed as Joint Venture Partner (JVP) at Vets4Pets Sydenham. Here, we find out how her first year has gone and what her life as one looks like...
Katja Frizzera started working for Vets4Pets Sydenham in September 2020. She soon began looking at the possibility of becoming a JVP of the practice. After making her initial contact with the Partnership team, she then started the process by attending her Discovery Day and learning what she could about being a JVP. "I had been a partner with another corporate in the past and discovered partnering with Vets4Pets was different to other models in my previous corporate partnership," she explained. "I didn't have the independence or clinical freedom I have now with Vets4Pets".
In February 2022, Katja signed as a JVP at Sydenham. "The time has gone so quickly – I've been rushed off my feet, but I'm enjoying it very much," she said.
Becoming a JVP has been a big learning curve for her. While she has been a partner with a different corporate, at Vets4Pets she finds herself taking on a lot of the vision herself. I have responsibilities to do things myself and learn as I go," she said, though she speaks highly of the support she receives from her Area Relationship Manager.
Making changes
Katja began to make changes early and has seen quick results from those she has implemented. "Some changes clients are still adapting to and getting used to the new way of working," she explained. "We needed to adopt protocols to keep everyone safe and happy. "Changes include introducing follow-up appointments for pets with chronic illness, a change in protocol on how we dispense flea and worming treatments, and we've introduced nurse clinics utilising their capabilities. Our pricing structure is now transparent." Of course, some changes were met with trepidation from clients and the team, but others with a smile, and while still in their early stages, Katja and her team are seeing the benefits.
Katja, who attended vet school in Vienna, has an ambition to expand her clinical expertise. She obtained a certificate in diagnostic imaging and has a passion for ultrasonography. "I'd like to offer more specialised treatments and once I have the team up to capacity, I'd like to step back from first opinion to dedicate time to specialist clients," she said.
When speaking with Katja, it's easy to forget that she's still only a year into her time as a JVP, has implemented changes to benefit her team and business, and has felt the change herself, moving from colleague to practice owner. "This is something I want to do" she added. "I am pushing my own limits more than before, but with a better structure and way of learning."
Considering Joint Venture Partnership?
On those considering joint venture partnership, Katja said: "If you are looking to own your own vet practice and expand your desires, this is the model that works perfectly."
She explained that you have the freedom to make your own clinical decisions, but you are not alone in running your business and believes there is a strong joint desire to make your practice work and be a successful business. "Vets4Pets offers a helping hand, but you're driving the vehicle," she said.
The first step to starting your journey to JVP is to contact our Partnership Team for an informal chat, this is an opportunity to understand more about how our business model works, the financial investment, the support that you will receive from our support office colleagues, and the type of business opportunity and locations available.
Want to start your journey?
If you'd like to start your journey to Joint Venture Partnership, email the Partnership team and we'll set up an informal chat with one of our Partnership Recruitment Specialists.