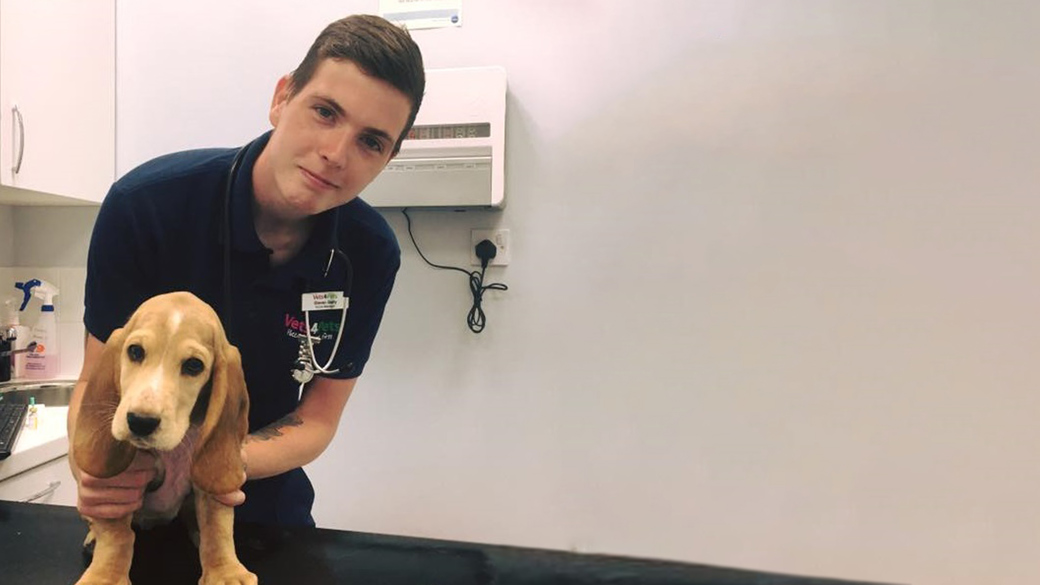 Steven's Story: Becoming Practice Manager and Head Veterinary Nurse
Hi, my name is Steven Batty. I am the Practice Manager & Head Veterinary Nurse at Bolton Central Vets4Pets. With a passion for animal care, I have six pets in total, a Dachshund cross called Arlo, three cats and two guinea pigs.
In 2006, I started volunteering at my local independent practice after school and on weekends, it was only then I fell in love with all things Veterinary. Becoming a Veterinary Nurse was not something I ever thought of becoming until I stepped foot inside a practice and saw what went on behind the scenes, I then decided it was something I wanted to pursue.
Over the years I've worked my way up to becoming the Practice Lead at Bolton Central, in this time I completed an Animal Nursing Assistants course, my Level 3 diploma in Veterinary Nursing and I am now currently studying a certificate in consulting for Veterinary Nurses.
Vets4Pets has played a huge role in my career development, and I've gained a lot of knowledge and experience working in their practices.
I enjoy every aspect of being a Veterinary Nurse and I love that no day is ever the same and meeting new clients and their pets is really important to me. I also really have a passion for pain management and anaesthesia, and appreciate how as nurses we can get involved in this.