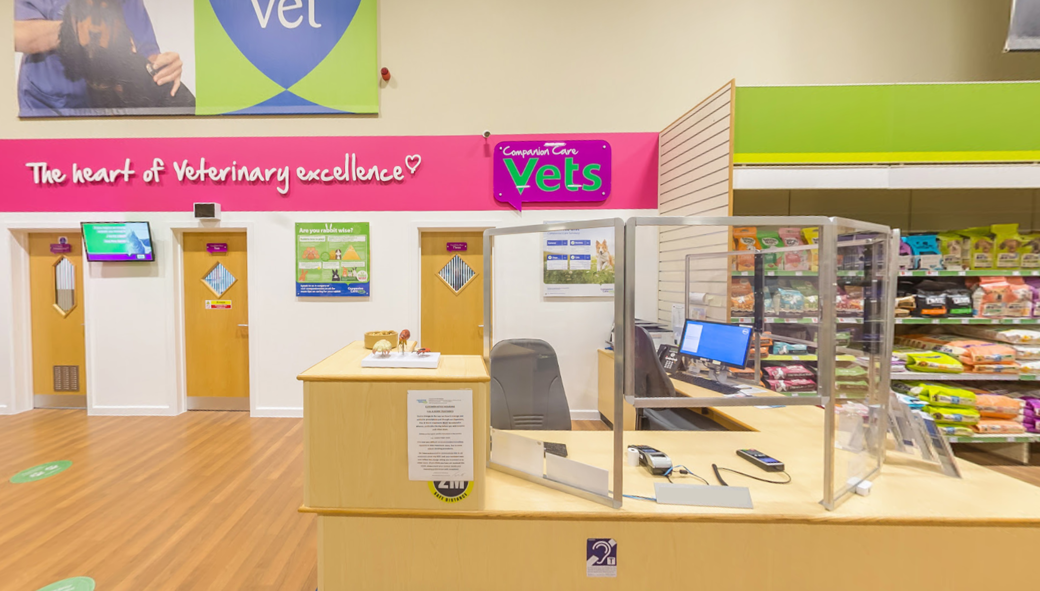 Practice Ownership at Companion Care Salisbury
About the practice
Companion Care Salisbury opened its doors in 2008, and has gained a good reputation in the local area with a strong, active client caseload, of which a large proportion are insured.

Located close to the centre of town and in the vicinity of a larger retail park, the practice is supported with plenty of free onsite parking for clients and colleagues, and is next to a 24 hour gym and supermarket for easy convenience. The practice is situated inside of a Pets at Home at the rear on the ground floor, meaning that building relationships with the instore team to drive footfall and maximise commercial opportunities is an added benefit of this instore practice.
The practice, which has just undergone refurbishment of the clinical workspace, has a caseload of approximately 4,500, split canine/feline/exotics (with a small number of reptiles). It is a purpose built practice with 3 consult rooms (1 with x-ray), a large theatre and separate prep area, and pharmacy. There are also separate cat & dog kennels, and isolation ward. Equipment at the practice includes a digital x-ray, ultrasound scanner, dental machine/kit, multiparameter anaesthetic monitor, ECG, BP monitor, and a mobile ICU.
Companion Care Salisbury provides an excellent opportunity to build upon an existing varied caseload.


About the team
A dedicated team of full and part time veterinary professionals comprising:

Two Vets
Three experienced RVN's
One Student Nurse
One Nurse Assistant
One Practice Manager
Four Receptionists
The team ensure excellent client satisfaction with reviews scoring very highly across all online feedback channels
The Senior Receptionist has been in the practice since the day it opened
An active and engaging social media presence, with over 3000 followers and a dedicated member of the team driving this.
A strong community profile
Hear from Sandra, the current JVP
After opening the practice in May 2008 we have continued to grow both in client-base and reputation, developing a sense of distinction within the community for excellence in patient and client care. We have a strong base of clients who have been with us now for the full lifetime of their pets and we pride ourselves in being a practice of choice in the area. We have a number of clients who travel from other towns to utilise our services. We have never needed to advertise locally and in fact, we had to close our books temporarily last year (for the first time in our history) to control our growth.
Our dedicated team here at the practice (some of which have also been with us since we opened), have seen the business continue to develop year on year and after a refurbishment in 2022, we are in a process of updating our systems to make our interface with our clients more digital friendly and to help us to administrate our client care more efficiently.
We have a talented and popular full time senior vet, a gold standard team of 3 nurses with a wealth of experience behind them, a student nurse, a care assistant, a practice manager and 4 administrator/receptionists as well as an excellent relationship with the retail store staff where we are based.
As part of my exit strategy, I am looking to find a new owner for the practice. I'm open to a full 100% sale, but also a part sale with a longer term view to take full ownership.
Over the last 14 years, I've built Companion Care, Salisbury into a thriving, successful business and it's a great opportunity to buy a practice that is already performing well and continue to develop the business, taking it to the next level."​
What our clients are saying
Just a snippet of some of the reviews the practice receives to gain their 4.8/5 on Facebook and 4.5/5 on Google:
"If you are looking for a personal, caring, friendly, polite, trustworthy ,100% customer service then look no further.
The reception team are so caring and know me and my dogs by name they are understanding and supportive and greet you every time with a smile and always time to help make sometimes a worrying visit with compassion and support. Every vet and nurse I have seen are so caring and very sensitive. Losing my big boy suddenly they gave me so much support and went above and beyond to help us get through a very had loss. They have battled through Covid and not once effecting the quality service they give. I am so proud to say I belong to companion care and know my family pets are so well looked after. If that's not enough they are the most valued price Vets I have ever taken my dogs to.
Well done to the whole team you are all so amazing keep up the hard work."
"Well done guys. A firm favourite of mine. I highly recommend Sandra and her team to my customers. I'm a dog walker in Salisbury. Sandra and her team are always there and offering good sensible and practical advice and care.
As ever a smooth appointment today. Practical advice. Efficient and friendly staff."
"Great place for all your pet needs, wheelchair friendly & the staff are always on hand to help."
Get in touch
To find out more about ownership at Companion Care Salisbury or more around how our model works, contact Tom Legrand on 07719 056 045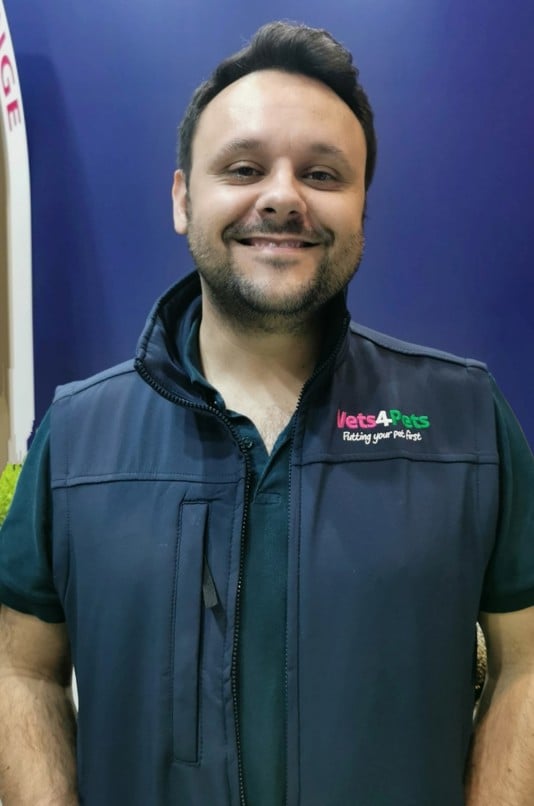 About our model
Joint Venture Partnership is the only model in the industry that gives you complete TRUE clinical freedom. You're independent to make your own clinical and practice-based decisions, allowing you to run your practice, your way and enables you to have the freedom to make the best decisions for your patients.
Partnering with us enables an affordable route to ownership, making the dream of owning your own practice more achievable than ever.
We have 12 dedicated departments that support you in all aspects of business, setting you on the path for success. Our model includes a guaranteed salary from day 1 whilst having the security of being part of a wider group.