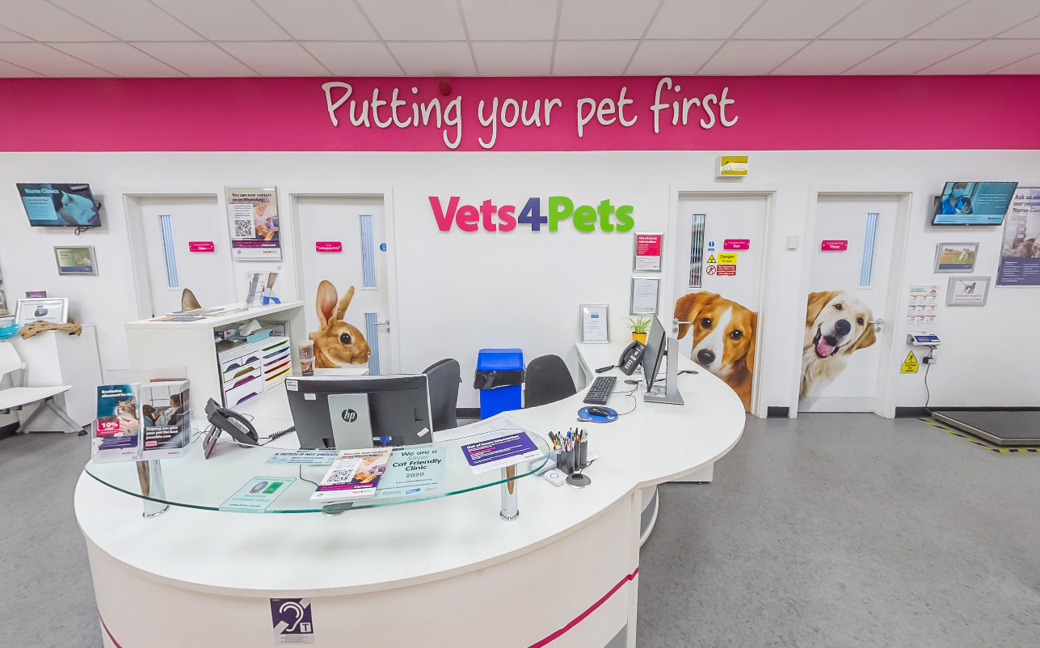 Our Vets for Pets Bicester practice is looking for a new owner
About the practice
Opened in 2016, the practice has been well looked after and is in excellent condition
It is based on a full and busy retail park which has a Halfords, Lidl, Carpet Right, and a Bensons for Beds
The retail park is located on the edge of a large and densely populated residential area which is expanding
Located inside a highly successful Pets at Home store, providing plenty of footfall
Over 1,500 active clients with a high level of retention
An RCVS and silver ISFM Cat Friendly accredited practice
Lots of potential to further develop the practice
About the team
The practice team currently comprises of:
2 Vets
1 Head Nurse
2 RVNs + 1 SVN
1 Practice Manager
2 Pet Health Advisors
1 CCA
This is a friendly and proactive team who strive to ensure that their clients and customers are well-looked after, something that you'll see reflected in their high-scoring online reviews!
About our model
Joint Venture Partnership is the only model in the industry that gives you complete TRUE clinical freedom. You're independent to make your own clinical and practice-based decisions, allowing you to run your practice, your way and enables you to have the freedom to make the best decisions for your patients.
Partnering with us enables an affordable route to ownership, making the dream of owning your own practice more achievable than ever.
We have 12 dedicated departments that support you in all aspects of business, setting you on the path for success. Our model includes a guaranteed salary from day 1 whilst having the security of being part of a wider group.
If you want to find out more about what life as a JVP is like, read Brian Spar's JVP Journey
Get in touch
To find out more about ownership at Vets4Pets Banbury or more around how our model works, contact Tom Legrand on 07719 056 045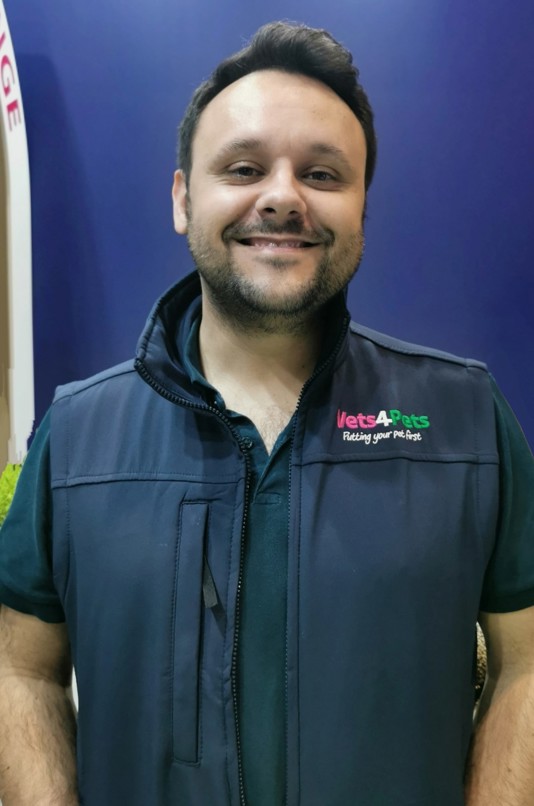 Bicester
Bicester is a thriving town that offers an exceptional opportunity for a veterinary practice. Situated in the heart of Oxfordshire, Bicester boasts a strategic location with excellent commuter links and a rapidly expanding residential community.
Bicester is situated on the Oxford-London railway line, and has frequent and direct train services to London Marylebone, reaching the capital in under an hour. This accessibility makes Bicester an attractive location for professionals who commute to London, which in turn provides a client base of affluent pet owners who are committed to providing the best care for their beloved companions.
Bicester's residential expansion means there will always be opportunity for significant client growth, with a projected increase of 15% in the next five years. In addition to its exceptional commuter links and residential expansion, Bicester is renowned for its rich heritage and picturesque surroundings, with stunning landscapes, charming villages, and the beautiful Bicester Heritage, a historic former RAF base that has been transformed into a hub for classic car enthusiasts. These attractions contribute to a strong sense of community and a high quality of life. Furthermore, Bicester is home to Bicester Village, one of the UK's most popular luxury outlet shopping destinations.
What our clients are saying
Here's a look at some of the reviews the Bicester practice receives, giving them their 4.5 stars out of 5 on Google, and 4.8 out of 5 stars on Facebook:
"All the staff, from reception, to nurse, to the vets are amazing. Very helpful, friendly and always happy. Everything you need to know is explained clearly and are happy to answer any questions. My dog loves visiting vets4pets as they are always happy to see him and pay him lots attention. Thank you to all the staff."
"I can't fault them one bit. I've been to other vets in Reading where I previously lived and they don't compare one bit to the amazing people here.

Every time I've had an issue with my dog they were quick to respond, quick to help and all while having superb customer service.

I am also with their monthly pet plan for almost two years and it paid itself back in vaccinations and flea, tick and worming pills.

I've met most of the staff and they are all lovely, superb people. I highly recommend them and won't switch for as long as the team is amazing as they are now."
"From the reception team to the vet these people are compassionate and caring - a real breath of fresh air! I will be recommending whenever I can!!!"