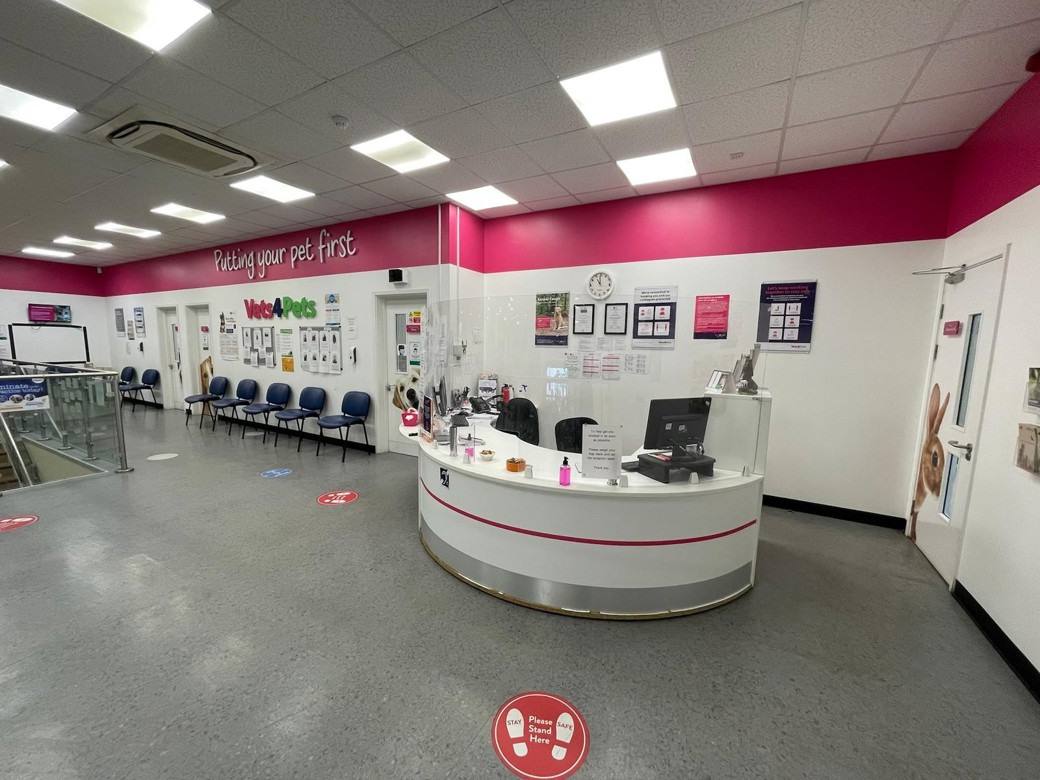 Practice Ownership at Vets4Pets Borehamwood
About the practice
Vets4Pets Borehamwood is found inside of Pets at Home. The practice is surrounded by large retail stores and also placed within walking distance to lots of other shops, restaurants and retail outlets, making itself well known. Being positioned instore means the practice benefits from the internal and external footfall, which presents the new partner/s with the opportunity to further build the client base and work with the instore team to maximise commercial opportunities.

The practice opened its doors in 2015 and has established a large, loyal client base over that time.
This is a fantastic opportunity for an individual to build upon the existing success of the business and establish themselves as a trusted and friendly vet in the local community.
About the team
This practice has a dedicated team comprising of;
1 Vet with small animal certificate
1 Head Nurse
1 Student Nurse
1 Practice Manager
1 Receptionist
With the addition of a Vet Partner(s), Borehamwood has the potential to develop further and maximise its growth potential
Borehamwood - The Area
Not only does Borehamwood have excellent transport links in and out of London, it is surrounded by stretches of attractive Green Belt countryside which separate it from the nearby towns and villages of Elstree, Bushey, Radlett and Shenley.
Today the town centre provides local shopping facilities for residents of the town itself and the surrounding villages as well as jobs in light industry, offices and shops.
If you're into Film and TV, you may be interested to know that the film industry is also a major factor for the area. Borehamwood has been called the British Hollywood and the film industry has certainly played a leading role in the development of the town, providing employment and laying the foundations for economic growth.
About our model
Joint Venture Partnership is the only model in the industry that gives you complete TRUE clinical freedom. You're independent to make your own clinical and practice-based decisions, allowing you to run your practice, your way and enables you to have the freedom to make the best decisions for your patients.
Partnering with us enables an affordable route to ownership, making the dream of owning your own practice more achievable than ever.
We have 12 dedicated departments that support you in all aspects of business, setting you on the path for success. Our model includes a guaranteed salary from day 1 whilst having the security of being part of a wider group.
Get in touch
To find out more about ownership at Vets4Pets Borehamwood or more around how our model works, contact Charlie Collier on 07816 373530