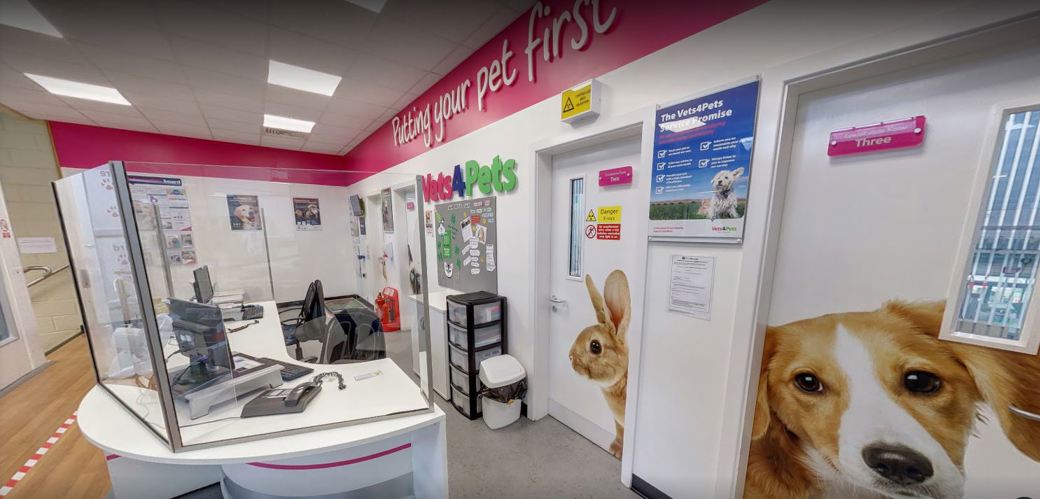 Veterinary Practice Ownership available now at Vets4Pets Accrington
About the Practice
Opened in 2015 the veterinary practice has been well looked after, is in excellent condition, and has lots of room for growth and development.
An instore location providing opportunity to maximise instore footfall and work together with the store team to identify commercial opportunities.
Visible from the store entrance and positioned on a mezzanine next to a Groom Room providing lots of opportunity for interaction with pet owners.
Active client base exceeding 2,500
The practice is spacious offering three consult rooms, prep area, laboratory and pharmacy. The reception area is large offering separate waiting area for cats and dogs if required.
Positioned on a retail park with plenty of free onsite parking, just a short walk from the centre of town
A team of eight colleagues who are all united in their goal to deliver the very best healthcare for their patients.
What our clients are saying
Just a snippet of some of the reviews the practice receives to gain their 4.7/5 on Google:
"Having just transferred my pet over to Vets4Pets my first impressions are very good. The receptionists were friendly to me and my dog, they offered my dog a treat whilst in the waiting area, and the vet came and introduced themselves to my pet making sure my dogs was comfortable before starting treatment. All staff were really friendly."
"Such a brilliant practice, brought my bunny today for her vaccinations, was greeted by Tom who was doing such a brilliant job. Even during these unprecedented times the staff are always super friendly, helpful and willing to go the extra mile. Keep up the good work, your all Doing an amazing job 😃"
"Fantastic place, really caring, patient staff, I have every confidence that their priority is the welfare of the animals and a really caring attitude towards the humans as well"
Get in touch
To find out more about ownership at Vets4Pets Accrington or more around how our model works, contact Bronwen Ballinger on 07719072463.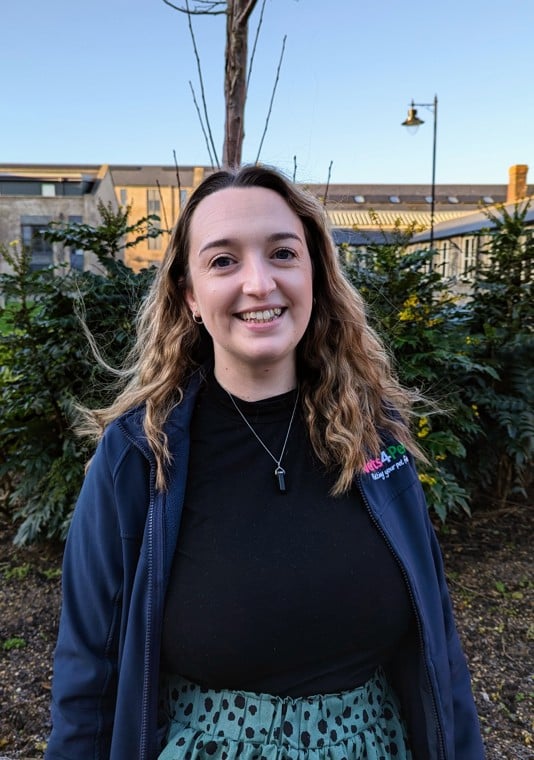 About our Model
Joint Venture Partnership is the only model in the industry that gives you complete TRUE clinical freedom. You're independent to make your own clinical and practice-based decisions, allowing you to run your practice, your way and enables you to have the freedom to make the best decisions for your patients.
Partnering with us enables an affordable route to ownership, making the dream of owning your own practice more achievable than ever.
We have 12 dedicated departments that support you in all aspects of business, setting you on the path for success. Our model includes a guaranteed salary from day 1 whilst having the security of being part of a wider group.
Joint Venture Partnership with Vets for Pets
With our model, you get true clinical freedom. Our partners make their own decisions. From the medicine they prescribe and equipment they use, to clinical protocols and creating the rotas that work for their team, our partners have the freedom and independence to run their practice their way.
Our Joint Venture Partnership model is an affordable route to owning and running your own practice. With a minimal initial investment, and a tried and tested successful business model, we work with trusted banks who know and understand how we work.
As a practice owner, you are the sole beneficiary of your hard work. You get 100% of your profits. We'll never ask to take a share.
You don't need to be an expert in marketing or finance or any business area in order to become a Practice Owner. We bring the expertise in the form of over 12 different business support functions.
Our Joint Venture Partner model enables you to be the decision maker, we are here to provide the support, knowledge and expertise to guide you to success.
Our model enables you to receive a guaranteed salary from day one, regardless of the size of your client base.
We are the only nationally recognisable, client facing veterinary brand in the UK. Your locally owned practice will benefit from being part of an extremely well known, veterinary and consumer brand.
Take a virtual look around
About Accrington
Surrounded by the natural beauty of the Pennine moors, Accrington is centrally positioned in the north west, being 20 miles north of Manchester, and equidistant from Blackburn and Burnley.
In the vicinity is Woodnook Vale Nature Reserve, perfect for long walks and fresh air during downtime. A few miles north of Accrington, the River Ribble flows west out of scenic dales and hills. The closest area is Pendle Hill, brooding above Clitheroe. The upland north of the Ribble is The Forest of Bowland Area of Outstanding Natural Beauty. Further upstream lies the Yorkshire Dales National Park.
Manchester Airport is 27 miles (43 km) south, with excellent flight connections across the UK, Europe and beyond. Accrington is on the East Lancashire train line, and there is an hourly train from Preston via Blackburn to Accrington, continuing to Burnley, Halifax, Bradford, Leeds and York. There's also an hourly train from Blackburn via Accrington to Manchester Victoria. The town is on the M65 motorway which traverses East Lancashire, and is just off the A56/M66 from Manchester.
An interesting fact: Accrington is famous for manufacturing the world's most dense brick, which was used in the construction of the Empire State Building and the base of the Blackpool Tower!