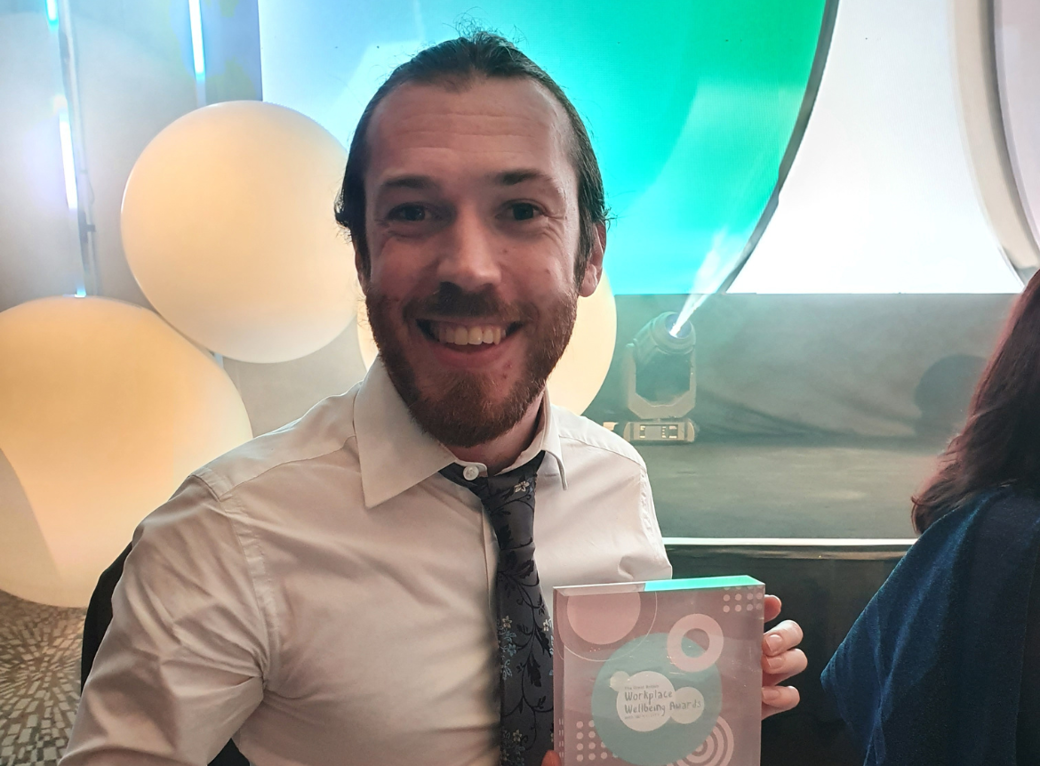 BLOG: Mental Health First Aid Training
Highlighting our commitment to having a trained colleague in each practice to support those who need it.
At Vets4Pets, we're committed to providing our colleagues with the training and support they need to fulfil their roles, and we're here for them when times are tough. Like all human beings, vets, veterinary nurses and practice colleagues, from time-to-time need a little extra support and becoming a Mental Health First Aider (MHFA) is a fantastic development opportunity for the right colleague who is keen to play a pivotal role in their practice's wellbeing.
The training teaches colleagues to identify and understand mental health, as well as how to assist someone who may have a mental health condition. We believe it's a crucial role across all our practices, and that's why we've implemented the provisions to train someone up at every Vets4Pets, nationwide, and at no extra cost to them.
Nathan Dimech, Client Care Advisor at our Maidstone Vets4Pets, joined the team in October 2020, having already spent the best part of 10 years in the Veterinary industry. He's currently working towards becoming a qualified counsellor and decided to become a MHFA to condense his learning of Level 2 Counselling Skills.
Delivered by TalkOut, our partner for mental health training, the course is online and takes place through four live training sessions, spread across two weeks, with self-learning activities in between. Each session is built around a MHFA action plan, with its key objectives being to develop an in-depth understanding of mental health, learning how to spot the triggers and signs of mental health issues, and to step in, reassure and support a person in distress. Colleagues also learn how to help someone start their recovery to good mental health by signposting the right type of support and learning the importance of self-care.
Nathan's experience with the trainer was second-to-none, and he believes his colleagues are now much more confident in opening to him about their experiences:
"The trainer was brilliant, and really knew her stuff. My colleagues were willing to open up about their experiences which added further context and insight to the sessions.
After the training I feel more equipped now to support my colleagues. Not only do I have access to all the resources (especially the manual), but also the support within the Vets4Pets via our Alumni network, and CPD meetings to stay up to date and brush up on areas of mental health and wellbeing."
Within the training, colleagues also learn about the ALGEE framework, which sets out an action plan to Assess the risk of suicide or harm, Listen non-judgementally, Give re-assurance and information, Encourage appropriate professional help, and Encourage self-help and other support strategies. Nathan considers the ALGEE framework to be his biggest takeaway from the training as it gives a helpful structure to managing mental health & wellbeing incidents within the practice, for both clients and members of his team.
We believe that having at least one colleague within each of our practices that is MHFA trained is of the upmost importance, and extremely beneficial for the needs of our practice colleagues and clients across the Vets4Pets network. We've had over 620 colleagues complete the training across the group, with over 420 of those being practice colleagues, and whilst we provide funding for one colleague to have MHFA training per practice, some practices have invested in the opportunity to have more than one.
There are approximately 90 of our practices left to take up the offer of training, and Nathan is the perfect example as to why he feels it's so important:
"I would thoroughly recommend the training as either an entry, supplement or refresher to mental health education. I am now confident using my skills and resources in the practice setting on a regular basis to support my team and clients. I am proud to work for a company that places such emphasis on supporting colleagues with programmes such as MHFA."
Find out more about our commitments to the wellbeing of our colleagues, here.