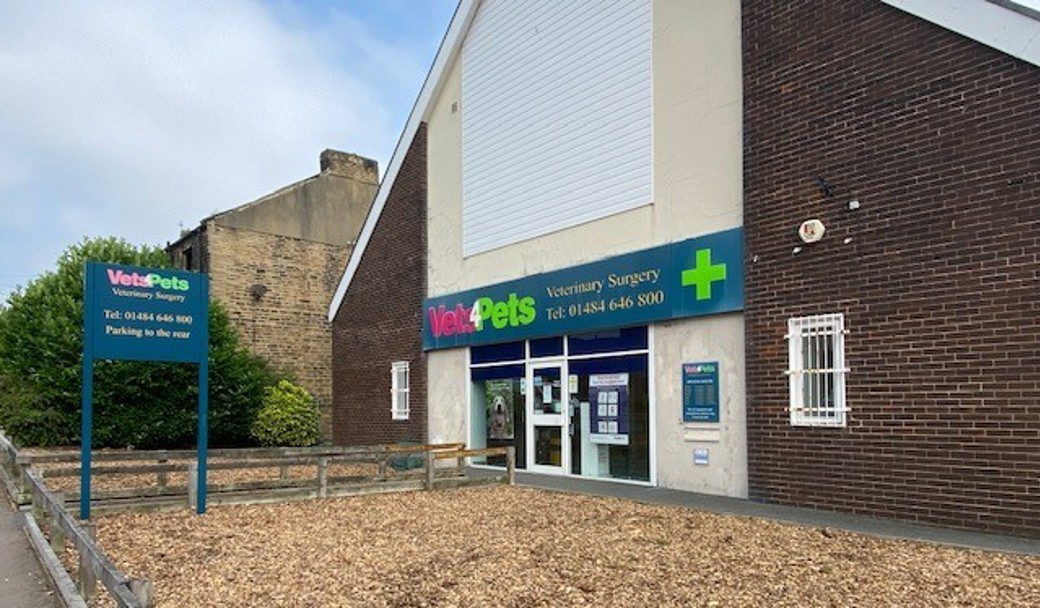 Veterinary Practice Ownership at Vets4Pets Huddersfield
The Opportunity
Vets4Pets Huddersfield, a standalone practice based just minutes away from the M62 on the main route into Huddersfield is now looking for a new owner/owners. This beautiful practice has a unique feel to it, due to being based inside what used to be a church. It therefore offer larger than average rooms which include 3 consult rooms, a spacious theatre and prep area as well as separate x-ray room. There's also a separate office and storage room.

The practice first opened in 2010 and benefits from exposure to the regular traffic that passes through this route. The current opening hours cover Monday to Friday with reduced hours on a Saturday but does have potential for longer opening and Sunday hours.



About our model
Joint Venture Partnership is the only model in the industry that gives you complete TRUE clinical freedom, you're independent to make your own clinical and practice-based decisions, allowing you to run your practice, your way and enables you to have the freedom to make the best decisions for your patients
Partnering with us enables an affordable route to ownership, making the dream of owning your own practice more achievable than ever.
We have 12 dedicated departments that support you in all aspects of business, setting you on the path for success. Our model includes a guaranteed salary from day 1 whilst having the security of being part of a wider group.
Equipment
Equipment in the practice includes;

• Anaesthetic machine
• Piped Gas System
• Coltronics AGSS
• Instaclave 2545 Vacuum
• Hydraulic lift table
• Ventair portable dental machine
• Piezon dental scaler
• Wall mounted X-Ray generator
• X-Ray processor
• Ultrasound machine
• IDEXX haematology
• IDEXX chemistry analyser
- Capnograph
What our clients are saying
Just a snippet of some of the reviews the practice receives to gain their 4.8/5 on Facebook:
"They are an amazing team with fantastic customer service and know the animals as well as the owners"
"Polite and very professional. The practice is spotless and the vets and other staff are very knowledgeable and really look after the animals well. Really would recommend"
"Excellent team. really caring and professional. They do amazing work for charity too!"
"The staff are so caring and looked after my dog so well this week. They kept in contact when she was in with them ringing me with updates on how she was getting on. Everyone from the vet to all the nurses showed genuine care. We really appreciate it!"
Take a look around the local area
Have a look inside the practice
Interested to find out more?
Make an enquiry
To find out more information on the opportunity available in Huddersfield, please contact Bronwen Ballinger on 07719072463.