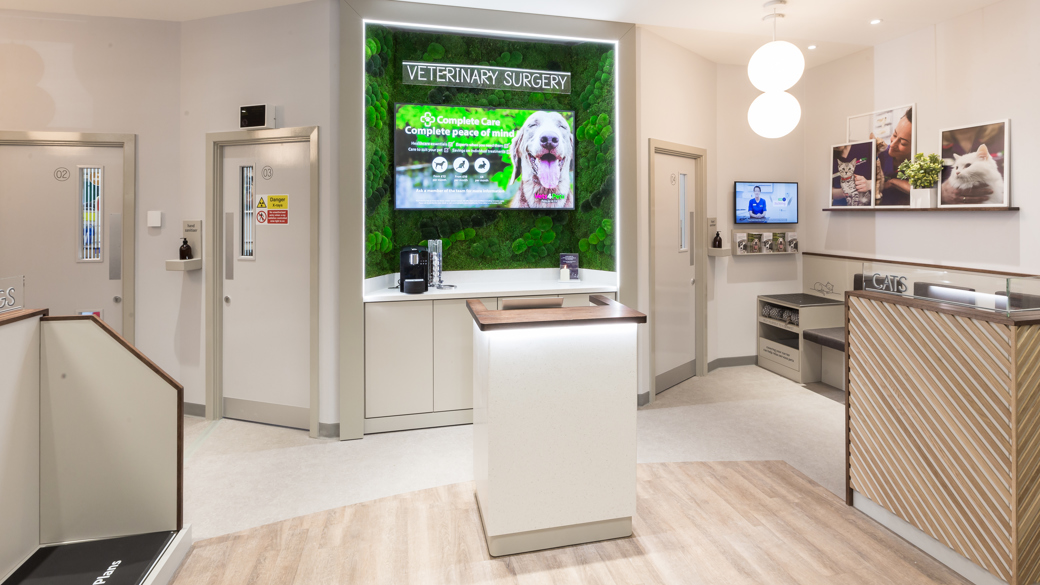 Vets4Pets Sutton
A brand new innovative look and operating model Opening 2023.
The Opportunity
We're looking for ambitious clinicians with entrepreneurial spirit to take on the running of a brand new innovative practice in Sutton.
It's not just the look of the practice that's different. Our brand new operating model utilises advances in technology, practice design and colleague structure to enhance the pet, client and colleague experience to create the future of our practices and their profitability.
With a brand new opening, we can tailor the practice to compliment your clinical interests and long term plans.
Partnering with us
Our Joint Venture Partnership model allows vets, nurses, and practice managers the opportunity to become a practice owner.
Our model is the only one in the industry that gives you complete TRUE clinical freedom, you're independent to make your own business and practice based decisions, allowing you to run your practice, your way, keeping 100% of the profits, securing your financial future.
Partnering with our business experts across 12 key functions, we help develop your commercial and leadership skills and experience, setting you on the path for success. Our model includes a guaranteed salary from day 1 whilst having the security of being part of a wider group.
Tour our new look practice
The new operating model
The new operating model
At its core, our new operating model utilising advances in technology, practice design and colleague structure to enhance the pet, client, and colleague experience to create the future of our practices.
Enabling operational efficiencies such as the transference of appropriate tasks, which in turn, reduces pressure on clinicians, allowing time to write up notes, conduct clinical investigations, and allows them to focus on the most rewarding aspects of their job, ensuring a good work-life balance
Colleagues focusing on what they are qualified to do and enjoy the most
Clients receiving an exceptional service and forging stronger relationships
Pets getting the treatment they deserve
Reduced operational pressure on vets and practice teams
A stronger business performance
Why are we doing it?
We want our practices the best choice for vets, nurses and non-clinical colleagues. We want people to want to work with us and see no other way of working.
The changes provide clear career pathways within the practice
It gives an enhanced client journey
Maximises service quality
Improves teamworking
Is a practicable and innovative solution to the complexities of running a 21st Century veterinary practice
About Sutton
Sutton is based in South London, part of London Borough and therefore has excellent transport links into London centre as well as further out of the city.
Sutton is known for it's outstanding schools, with some of the highest GCSE grades being produced in the country.
There's plenty of shopping, bars and restaurants nearby and it's a great place for families due to the wide range of properties available in the area.
Our new Pets at Home store look
Get in touch
To find out more about ownership at Vets4Pets or how our model works, contact Samantha Culling on 07890 044 014 or email using the button below.