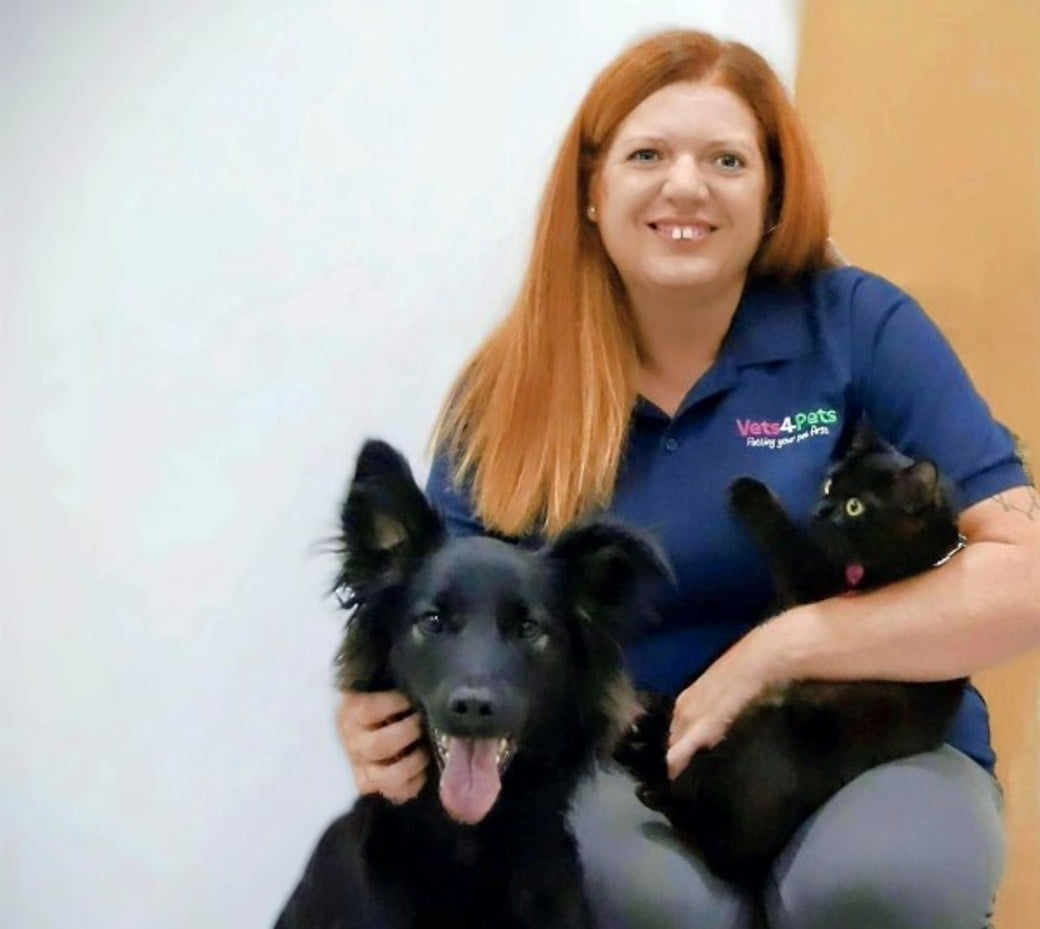 BLOG: Julie Clark Practice Manager and JVP Kings Lynn
We talk to Julie Clark, Practice Manager and JVP at Vets for Pets Kings Lynn about life as a JVP, her team, and how she is looking for a vet partner to join her in continuing the development and success of the practice.
Julie joined the business in 2012 as Practice Manager at Vets for Pets Kings Lynn and signed as Joint Venture Partner in November 2013 alongside a vet partner. In 2015, Julie became sole JVP, but is now seeking a vet partner to join her in the business to continue with its success and development.
Julie describes life as a JVP as "every day is different" and she loves how her and her team are like one big family "we step in to help when and where needed, we support each other whenever we can" Julie firmly believes each member of her team is an asset to her and the practice and without them, it would not be where it is today.
Julie is also grateful to the continuing support she receives from Vets for Pets which not only provides her with the expert advice required to help her business grow but also the continual educational opportunities for her and the team "Vets for Pets provide top shelf continual education courses to help with our development which in turn provides additional opportunities for the practice."
When it comes to the Vets for Pets joint venture model, Julie is keen to raise awareness of the individuality and independence JVPs have "most people think that all Vets for Pets are connected, and we sort of are – but each and every practice is individually owned" stating "we stand apart from other corporates".
She applauds the clinical freedom that JVPs have "we are not under any corporate direction on protocols, what to do medically or surgically, what medications to dispense or how to run the show. We have true clinical freedom."
Without the accessibility and opportunity of joint venture partnership, Julie feels that she would not be a business owner "without Vets for Pets there's no way I could own a veterinary practice."
Julie has done an excellent job of building a loyal and hard-working team, that work together with respect, dedication, and fun! This is reflected in the positive reviews and reputation the practice has in the local area. She is now seeking a vet partner to join her on her journey.
"I am now looking for an additional vet partner to help take the practice through its next stages of growth and development" due to the space available, there is the opportunity to support a vet with specialist interest, with additional equipment for orthopaedics, dental and ultrasound. The practice supports a large, varied client base of around 6,000 and receives a high volume of emergency cases.
Click here for more information about the practice and the opportunity available.
Want to find out more?
If you'd be interested in joining Julie in her success and becoming a partner at Vets for Pets Kings Lynn, please contact Charlie Collier, Partnership Recruitment Specialist.