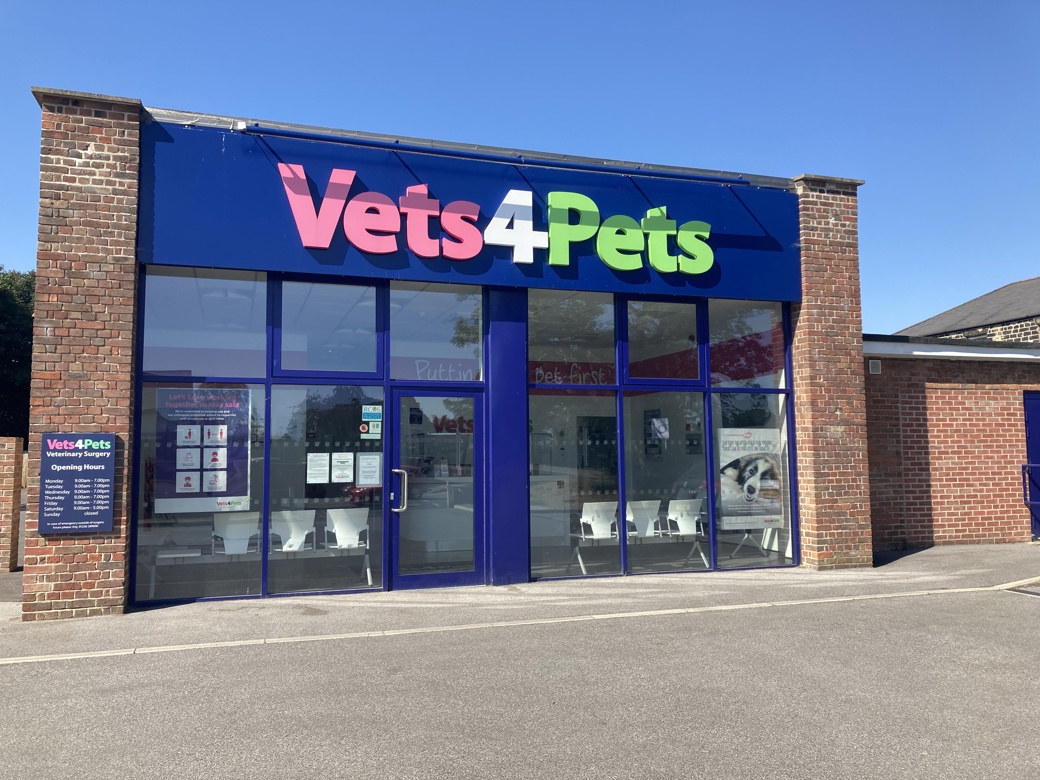 Practice Ownership at Vets4Pets Hemsworth
About the practice
Vets4Pets Hemsworth opened in October 2017 and is now looking for a Joint Venture Partner. The practice is a converted fire station, and therefore has larger than average rooms. It is located a short drive from Wakefield taking in a number of surrounding towns and villages. It also has convenient links to the M1, A1 and M62.
The practice has a strong local reputation and performs well with its current team, however the addition of a Vet Partner would be ideal for this practice, to provide further vet cover and someone with the ambition and drive to explore its growth opportunities.
The practice is in excellent condition, it looks brand new inside. This along with the additional space would make for an excellent opportunity for the right person to explore their own career ambitions to develop specialist skills and provide further services to the clients.
Each of our purpose built practices are equipped with an excellent selection of equipment, access to the premises 24 hours a day, separate cat and dog kennelling areas, the great advantage of high visibility and free car parking. Our Vets4Pets practices have the unique advantage of National TV advertising and depending on the site of the practice, could also benefit from a joint launch campaign shared with the household brand name Pets at Home, further enhanced with access to over 3 million (and growing fast) pet owners via the Pets at Home VIP database.
About the team
This practice has a dedicated team comprising of;
2 RVN's - 1 Head Nurse
1 Practice Manager
2 CCA's
The team work well together and the addition of another Vet would really maximise the potential of this practice.
Hemsworth - The Area
Hemsworth Vets4Pets is based just out of the town centre, with a large residential area nearby, therefore giving it lots of footfall from the surrounding area. There's a local Tesco nearby too which generates a wider audience.
The practice is very accessible as it's in the middle of the A1 and M1 and about 10 minutes from each. There are also good public transport links.
Hemsworth is based in Wakefield which has a number of shops, restaurants and activities nearby as well as being 15 minutes on the train to Leeds or Sheffield, providing a much busier city atmosphere.
What our clients are saying about us
Take a look at some of the recent reviews that make up the practice's 4.1 star rating on Facebook;
"This was my second visit. The first to book my dog in and the second for injections. The waiting rooms airy, light and spotlessly clean. The receptionist's very helpful and explained the plans clearly so I knew exactly what was what."
"Cannot recommend enough!!! My dog was terrified every time he went to the vets at previous vets. He now sits and whines to go in as we pull in the car park. All the staff are amazing with him and fuss over him"
"Great vets, friendly service, and the monthly pet plan for dogs is great value!"
About our model
Joint Venture Partnership is the only model in the industry that gives you complete TRUE clinical freedom. You're independent to make your own clinical and practice-based decisions, allowing you to run your practice, your way and enables you to have the freedom to make the best decisions for your patients.
Partnering with us enables an affordable route to ownership, making the dream of owning your own practice more achievable than ever.
We have 12 dedicated departments that support you in all aspects of business, setting you on the path for success. Our model includes a guaranteed salary from day 1 whilst having the security of being part of a wider group.
Get in touch
To find out more about ownership at Vets4Pets Hemsworth or more around how our model works, contact Charlie Collier on 07816 373530