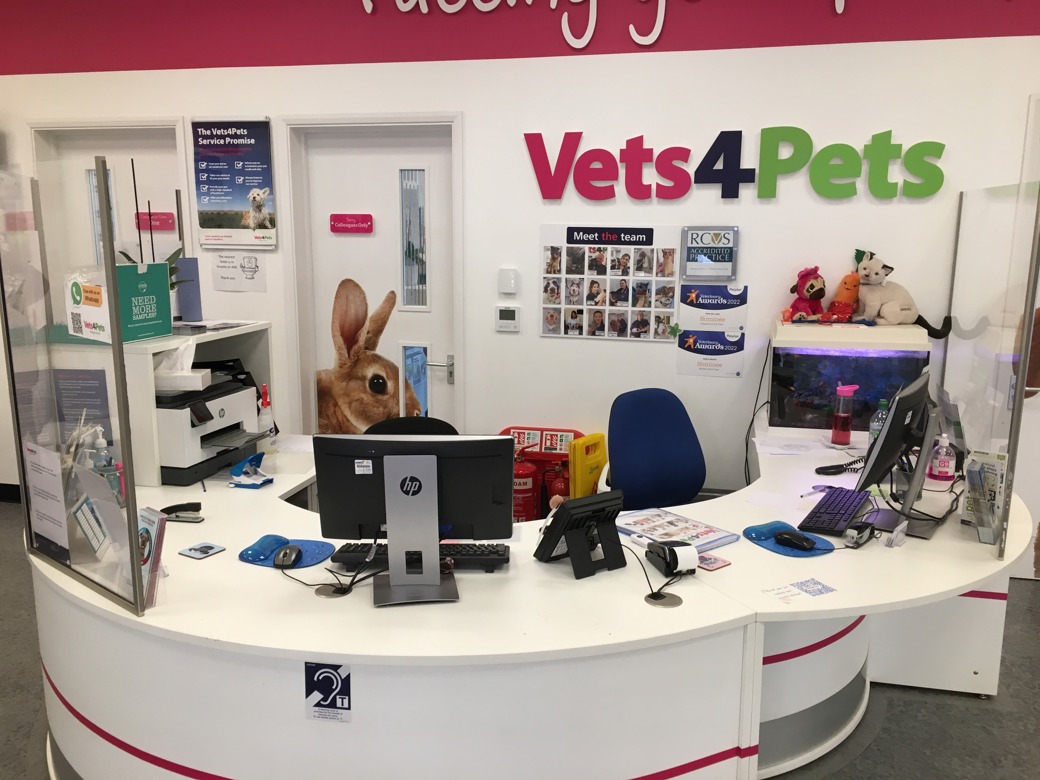 Practice Ownership at Vets4Pets Gillingham
About the practice
Vets4Pets Gillingham is a well-performing instore practice, based inside a busy Pets at Home. It opened its doors in 2017 and has performed well since then. The practice has a strong local reputation and a dedicated team of clinical and non-clinical professionals who work really well together.
The environment that the team have created in this practice make is a really attractive place to work, which is reflected in the service the clients receive and therefore the reviews the practice gets. It benefits from nearly 3,000 active clients who are very loyal and are supported by external out of hours support. This makes for a good work/life balance for the team and allows the practice to offer 7-day a week opening hours.
The store is based on a retail park, with neighbouring businesses including Poundland, Aldi, Smyths Toys and Iceland. There is an abundance of free parking and excellent commuter links provided by Gillingham train station, numerous bus routes and it is based just off the M2. There's also a large residential area just across the road, which provides a lot of footfall at the practice.
The practice itself is on a mezzanine level inside the store and offers 3 consult rooms (with one combined with x-ray), a theatre, separate cat and dog kennels and waiting areas, isolation ward, large prep area, an separate office and its own colleague area.
As this is a fairly young practice, not only does it have a new look and feel inside the practice, it has plenty to offer a new partner in terms of scope for growth. With over 40% of the client on care plan, you'll benefit from a loyal client base while further developing the potential of the practice.
About the team
This practice has a dedicated team comprising of;
2 RVN's
1 SVN
1 Practice Manager
3.5 PHA's
The team have a great work ethic and have worked hard to create a welcoming and positive environment for both colleagues and clients. The addition of a Vet partner would give further opportunity to maximise the potential of this practice.
About our model
Joint Venture Partnership is the only model in the industry that gives you complete TRUE clinical freedom. You're independent to make your own clinical and practice-based decisions, allowing you to run your practice, your way and enables you to have the freedom to make the best decisions for your patients.
Partnering with us enables an affordable route to ownership, making the dream of owning your own practice more achievable than ever.
We have 12 dedicated departments that support you in all aspects of business, setting you on the path for success. Our model includes a guaranteed salary from day 1 whilst having the security of being part of a wider group.
Get in touch
To find out more about ownership at Vets4Pets Gillingham or more around how our model works, contact Charlie Collier on 07816 373530