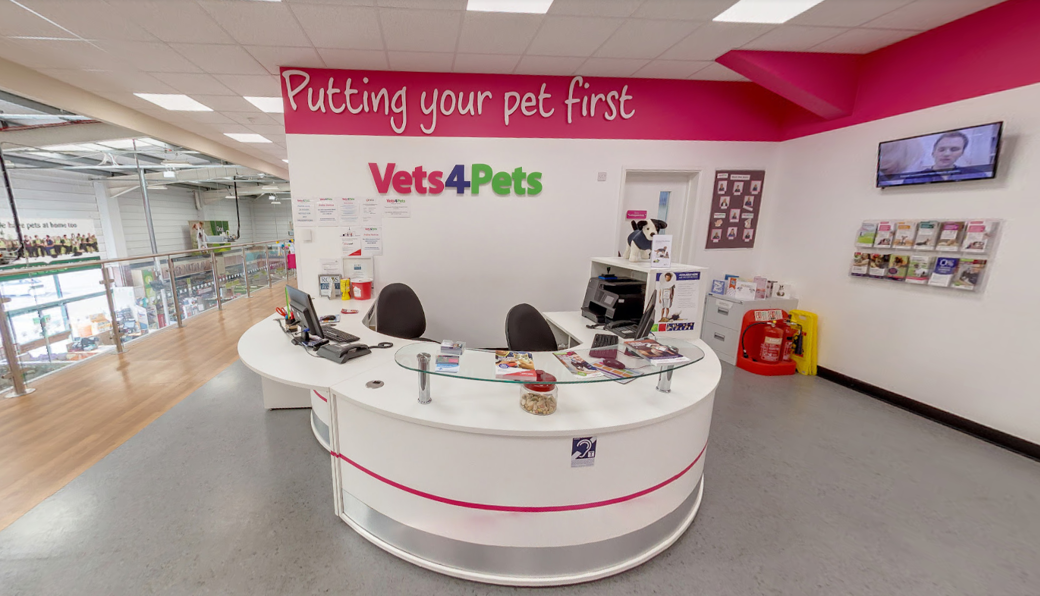 Practice Ownership at Vets4Pets Evesham
About the practice
Opened in 2015, Vets4Pets Evesham is situated inside a successful Pets At Home store. Based on a retail park just off the A46 south of Evesham, there is excellent transport links to Tewkesbury, Stratford-upon-Avon, and Worcester. There is ample free parking, and neighbouring businesses include Greggs, Costa, and The Range.
The practice has over 2,800 active clients which is constantly growing; this allows for more business growth.
The practice is laid out with three consult rooms, a separate theatre, a large prep area along with separate cat and dog areas and isolation.
About the team
A dedicated team of full and part time veterinary professionals comprising:

One Vet
One Head Nurse and a Veterinary Care Assistant
One Practice Manager
4 Client Care Advisors
About our model
Joint Venture Partnership is the only model in the industry that gives you complete TRUE clinical freedom. You're independent to make your own clinical and practice-based decisions, allowing you to run your practice, your way and enables you to have the freedom to make the best decisions for your patients.
Partnering with us enables an affordable route to ownership, making the dream of owning your own practice more achievable than ever.
We have 12 dedicated departments that support you in all aspects of business, setting you on the path for success. Our model includes a guaranteed salary from day 1 whilst having the security of being part of a wider group.
What our clients are saying
Just a snippet of some of the reviews the practice receives to gain their 4.7/5 on Facebook and 4.6/5 on Google:
"Very friendly staff, very respectful of all pet owners. The waiting area was bright, clean and full of interesting information about pets. Excellent service from everyone"
"Both Nurse and Vet very friendly and professional. Reception were also very friendly and efficient; they always are at the Evesham branch. I can't fault the service, thank you"
"Great for parking. Clean and modern. They look after pet and owner."
"Very friendly place to visit, staff always say hello when we walk in and the vets their are just as friendly. Happy to have my 2 dogs registered here."
Take a look around Vets4Pets Evesham
Video Tour and Information
Get in touch
To find out more about ownership at Vets4Pets or more information on how our model works, contact Tom Legrand on 07719 056 045 or email tom.legrand@vets4pets.com