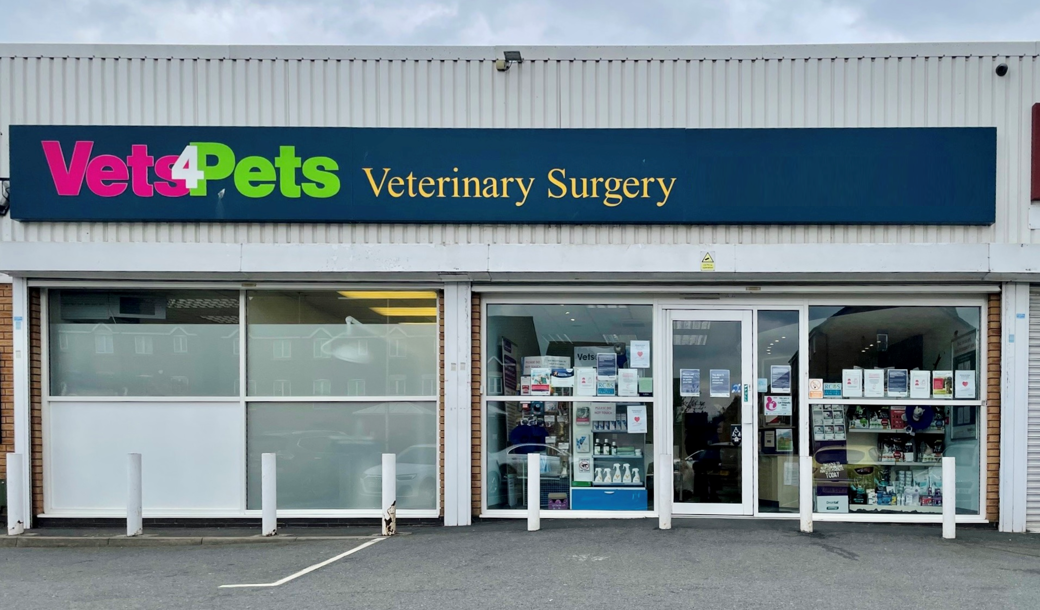 Practice Ownership at Vets4Pets Dudley
About the practice
Vets4Pets Dudley is a spacious Standalone practice, located on the outskirts of the town, bordering Tipton and Sandwell, allowing lots of trade from the many residential areas nearby.
With active clients over 16,000, there is an already strong client base. With more new residential developments on their way, this allows for more business growth.
There are three generously sized consult rooms, along with a separate theatre and imaging rooms.
The practice is laid out with a spacious x-ray room and a large prep area along with separate cat and dog areas and isolation. We also have a separate colleague room and office space, allowing for downtime and back office work.
Dudley has a modern ultrasound machine, LaserCyte haematology, idex catalyst 1 – bio chemistry and urine testing along with microscopes, digital x-ray, and separate dispensary.
The practice has an ISFM Silver accreditation, a Small animal general practice scheme award, were runners up for the wellbeing award and have won the Joint Venture Partner of the year in previous years also.
About the team
A dedicated team of full and part time veterinary professionals comprising:

Three Vets
Five RVNs
One Practice Manager (also an RVN)
Five Receptionists
The team ensure excellent client satisfaction with reviews scoring very highly across all online feedback channels
An active and engaging social media presence, with over 3000 followers and a dedicated member of the team driving this.
A strong community profile
About our model
Joint Venture Partnership is the only model in the industry that gives you complete TRUE clinical freedom. You're independent to make your own clinical and practice-based decisions, allowing you to run your practice, your way and enables you to have the freedom to make the best decisions for your patients.
Partnering with us enables an affordable route to ownership, making the dream of owning your own practice more achievable than ever.
We have 12 dedicated departments that support you in all aspects of business, setting you on the path for success. Our model includes a guaranteed salary from day 1 whilst having the security of being part of a wider group.
Get in touch
To find out more about ownership at Vets4Pets or more information on how our model works, contact Tom Legrand on 07719 056 045 or email tom.legrand@vets4pets.com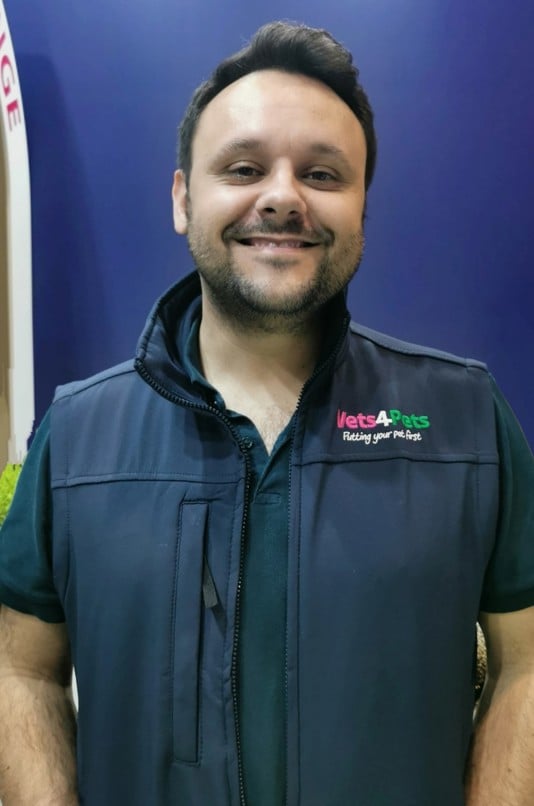 Hear from Jo
"I opened the practice in 2009 and have worked hard over the years to establish a real local community presence and reputation for excellent patient and client care. We have a loyal, dedicated and fun team in place who are excited to support the journey to take the practice to the next level of business growth with the new owner/s."
"As part of my exit strategy, I am looking to find a new owner for the practice. I'm open to a full 100% sale but also a part sale with a longer term view to take full ownership.
Over the years, I've invested a lot in developing Vets4Pets Dudley into a successful business. This is a great opportunity to buy a practice that already performs well, and has potential to do so much more"
What our clients are saying
Just a snippet of some of the reviews the practice receives to gain their 4.8/5 on Facebook and 4.5/5 on Google:
"Great practice, Great staff and very friendly, answer all questions and looked after my puppy wonderfully. Thank you for your amazing service."
"Had no a concerns about leaving my puppy there. Brilliant Covid regulations. Nurse really pleasant and friendly. Explain everything in detail. Would recommend"
"I have been going to this vets for the past 10 years and have always been happy with the care they have given to my family pet. The staff are very friendly and always really care about the animals they are looking after."
See more of Vets4Pets Dudley