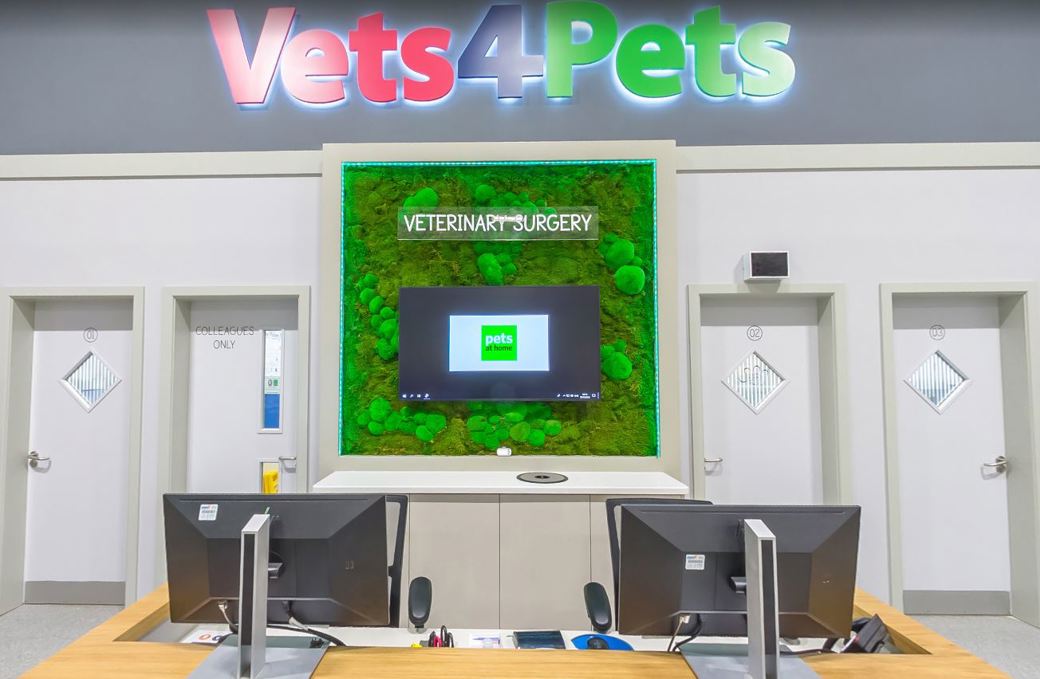 Practice Ownership at Vets4Pets Chatham
About the practice
Vets for Pets Chatham is currently looking for a new Partner due to the current JVP looking to sell their shares. This is a profitable practice with a long-standing team in place and a strong client base of repeat business since its opening in 2011.
The practice is instore, based on a small but busy retail park and therefore benefits from footfall, not only from the surrounding businesses but also the store itself. It offers plenty of parking and has excellent commuter links for anyone travelling by car or public transport.
Having been recently refurbished throughout, this practice has a clean and fresh appearance with a new reception area. There is an orthopaedic surgery kit available in practice, making this ideal for someone with a certificate in orthopaedics or to bring in a Vet with these skills.
About the team
The current team is made up of long standing employees who are all extremely passionate about their work and the practice itself. It is due to this strong team work and customer service that the practice receives such high reviews.
The team consists of;
2 FT Vets
2 PT Vets
1 Practice Manager
2 PT Head RVN's
3 PT RVN's
3 FT RVN's
3 FT Receptionists
1 PT Receptionist
Take a virtual look around