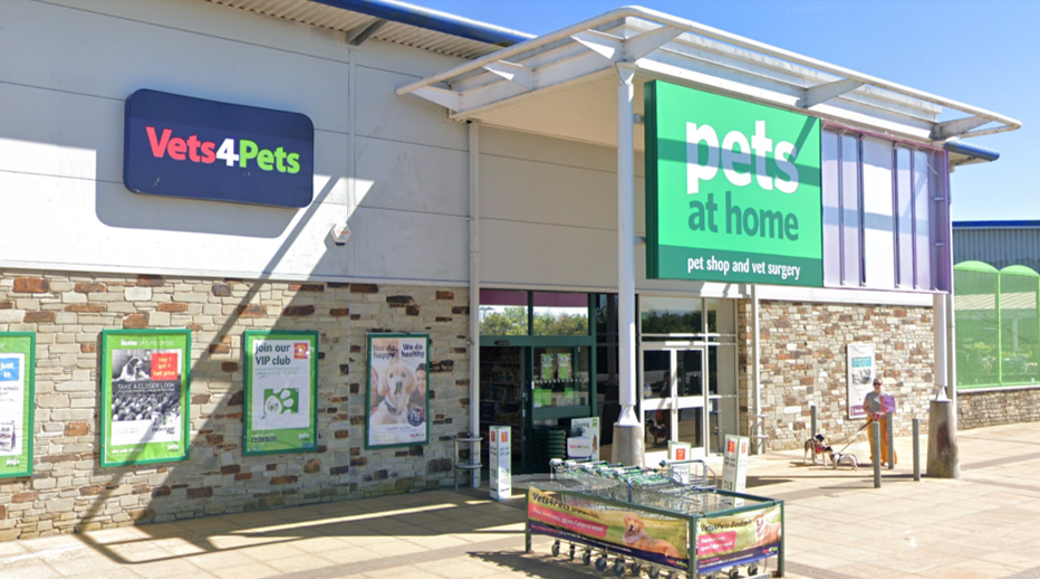 Practice Ownership at Vets4Pets Bodmin
About the practice
The Practice:
Bodmin Vets4Pets opened in 2017 and is based on a mezzanine inside a successful Pets At Home store. The store is situated on Bodmin Retail Park, with signage for the practice being clearly visible from the main road. Neighbouring businesses on the retail park include Halfords, McDonalds, and a recently opened gym. The location of the practice is ideal, being close to a residential area as well as the A30 and A38 roads, making commuting easy.
The practice is in excellent condition and includes a spacious theatre and prep area, 3 consult rooms, and a separate office and colleague room. The practice has ISFM Cat Friendly Silver accreditation, as well as Practice Standards.
The Opportunity:
Bodmin Vets4Pets has established itself as a well-respected practice since it opened it's doors in 2017, and is currently performing well. It has a dedicated long-standing team, most of whom have been there since the practice opened.
Bodmin Vets4Pets is relatively young, so with a new Joint Venture Partner(s) there is real opportunity to quickly grow and realise the practice's full potential. Some additional growth opportunities include:
Increasing new client registrations
Increasing targeted client marketing
Expanding the clinical team
The Team:
2 Vets
2 RVNs (one of whom is also the Practice Manager)
3 Client Care Assistants
What our clients are saying
Client satisfaction results are good at Vets4Pets Bodmin, with a feedback rating of 4.6 on Google and 5 on Facebook!
"Took my male cat in for castration today. He was very well looked after and I had updates throughout the time he was in their care. Absolutely no problems and could not fault them. Explained everything to me and answered any questions I had. Lovely bunch of staff too. Would definitely recommend."
"My dog had a bad experience with a different vet practice so we moved to vets 4 pets. The receptionist was really understanding when explaining the previous situation and the veterinary nurse was absolutely amazing with bear. She gave him chance to get used to her by sitting on the floor before I left him, which instantly took away my anxiety!"
"I can't rate vets4pets Bodmin enough!! Daisy loves going to see everyone there. All the staff are very friendly, helpful and it's like going to visit friends/family. I wouldn't take Daisy anywhere else and have highly recommend to all my friends. The price of the pet plan is great! I've always found all the staff helpful, informative and never felt like it was just a business transaction, looking to make money out of my Daisy. The facilities are always clean & comfortable and nothing is to much trouble. I'm sure if Daisy could have her say she would give a 10/10!!"
"Best vets I have ever been to. Highly recommend them."
"Everyone was extremely nice and super helpful. We had a few questions about our new pet and the nurse couldn't have been any nicer. She took her time to explain everything."
"I honestly can't thank this practice enough they sorted out a missed diagnosis from another practice. My first experience of them treating my boy he got on amazing with all staff here. I cant thank them enough I wish I had signed up sooner."
About our model
Our Joint Venture Partnership model allows Vets, Nurses, and Practice Managers the opportunity to become a practice owner.
Joint Venture Partnership is the only model in the industry that gives you complete TRUE clinical freedom. You're independent to make your own clinical and practice-based decisions, allowing you to run your practice, your way and enables you to have the freedom to make the best decisions for your patients.
Partnering with our business experts across 12 key functions, we help develop your commercial and leadership skills and experience, setting you on the path for success. Our model includes a guaranteed salary from day 1 whilst having the security of being part of a wider group.
Get in touch
To find out more about ownership at Vets4Pets Bodmin, or more around how our model works, contact Tom Legrand on 07719 056 045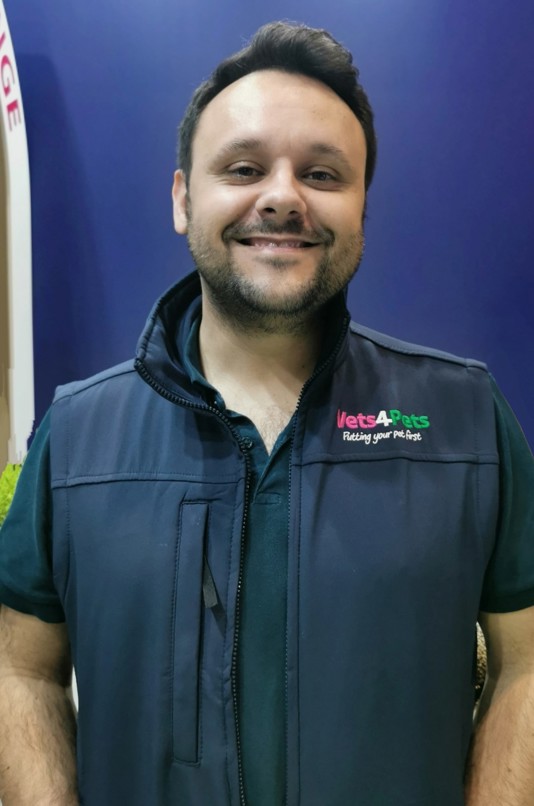 RCVS & ISFM accredited practice

Take a virtual look around the practice
About Bodmin
Bodmin is a town situated near the centre of Cornwall, and is 16 miles south east of Padstow, 11 miles north of St Austell, and 30 miles West of Plymouth. The town is also situated south-west of the beautiful Bodmin Moor.
The moor has been identified by BirdLife International as an Important Bird Area (IBA) because it supports about 260 breeding pairs of European stonechats as well as a wintering population of 10,000 Eurasian golden plovers. The moor has also been recognised as a separate natural region and designated as national character area 153 by Natural England. Bodmin Moor also includes Brown Willy, the highest point in Cornwall.