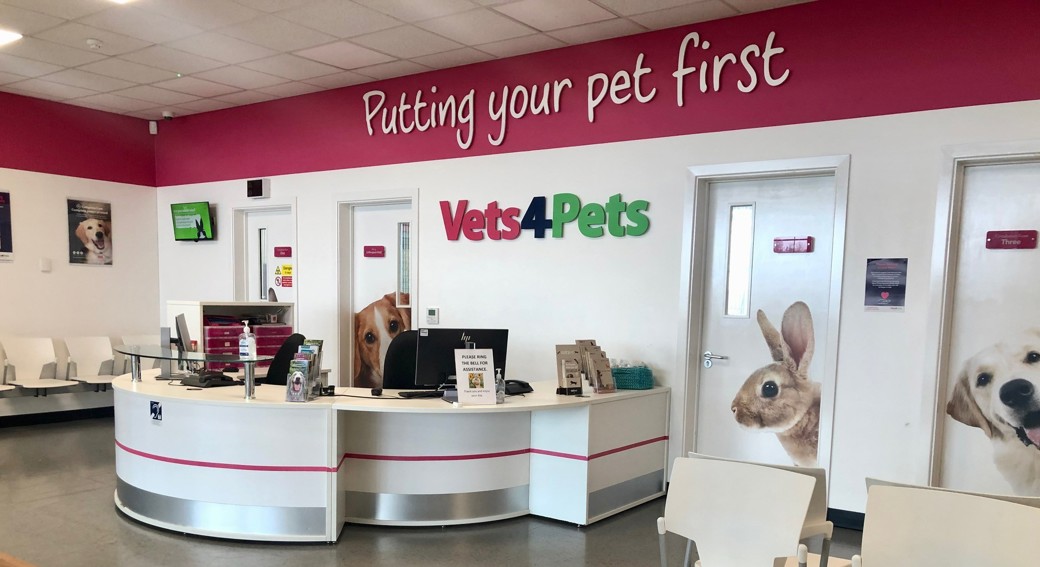 Practice Ownership at Vets4Pets Biggleswade
About the practice
Vets4Pets Biggleswade is a well-reputed, instore practice which was opened in 2015 on a new retail park. With neighbouring businesses including M&S, Halfords, H&M and Homebase, to name a few. The practice benefits from traffic to the surrounding businesses and the continued development of the area.
The practice currently has over 4,000 active and loyal clients but has the potential to develop further business. This practice would suit someone with an entrepreneurial spirit and drive to continue to build on its strong reputation.
There are three consult rooms, one doubling up as x-ray as well as a theatre, isolation ward, separate cat and dog areas and a good sized prep area.
Due to having a vet who is a certificate holder in Opthamology, the practice also benefits from additional equipment such as a Tono-pen.
The practice has an ISFM Silver and RCVS accreditation.
About the team
A dedicated team of full and part time veterinary professionals comprising:

Four Vets
Two RVN's
Four CCA's
Long standing team with new additions due to expansion
Fantastic team ethic
High standards of customer service, reflected in practice reviews
About our model
Joint Venture Partnership is the only model in the industry that gives you complete TRUE clinical freedom. You're independent to make your own clinical and practice-based decisions, allowing you to run your practice, your way and enables you to have the freedom to make the best decisions for your patients.
Partnering with us enables an affordable route to ownership, making the dream of owning your own practice more achievable than ever.
We have 12 dedicated departments that support you in all aspects of business, setting you on the path for success. Our model includes a guaranteed salary from day 1 whilst having the security of being part of a wider group.
Get in touch
To find out more about ownership at Vets4Pets Biggleswade or more around how our model works, contact Samantha Culling on 07890 044 014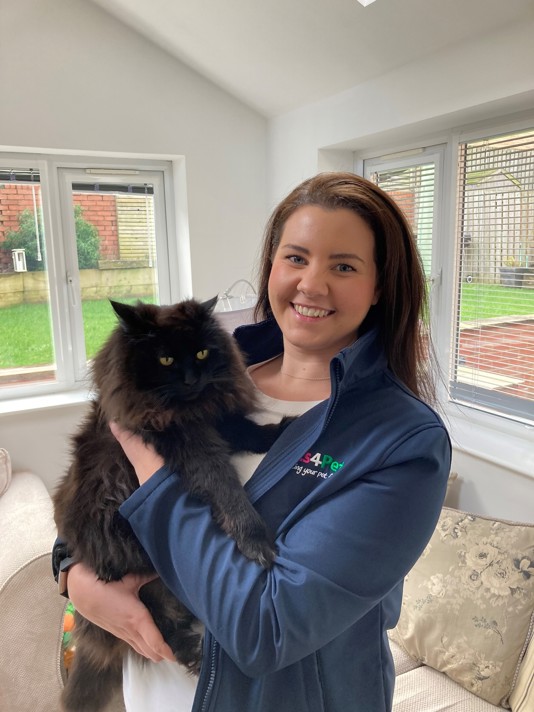 Hear from Philip and Sarah
"Biggleswade is such a vibrant and productive town that has seen substantial growth and redevelopment in the last few years and it has been such a wonderful experience to be a part of this growth. Over the last seven years, we have grown from strength to strength with an ever-expanding team and client base. We still have a great deal of growth potential in this town that continues to expand.
We are very grateful for our wonderful clients and patients who have supported us over these growing years and always promoted us within the community. We see a variety of patients and breeds consisting of mainly dogs, cats, rabbits and other small mammals for both medical and surgical interventions. Our in-house services include more advanced surgeries and routine orthopaedics and we benefit from vets with interests in cardiology and ophthalmology."
Sarah and Philip have worked alongside each other for many years, prior to opening the Biggleswade clinic and have remained united as JVPs. They have aimed to achieve a positive working environment and believe that their team are their greatest asset. A beneficial work-life balance has always been their aim to cultivate an enthusiastic work ethic and retain their experienced clinical team. They have strongly encouraged further development of their team and will always support any desire for further study. Maintaining a supportive and friendly working environment within the constraints of a growing team will always remain their strongest priority
What our clients are saying
Just a snippet of some of the reviews the practice receives to gain their 5/5 on Facebook:
"Could not recommend them enough!!
My cat was rushed in with an injury on his side. They quickly made room to see me and looked after him so well!
"I definitely 100% recommend. Took my 2 cats today for their routine vaccinations - the team were amazing and professional as they always are"
"What an amazing friendly and knowledgeable team. My boy has had two visits and the care he has received each time has been outstanding. Very thorough and caring. Thank you"