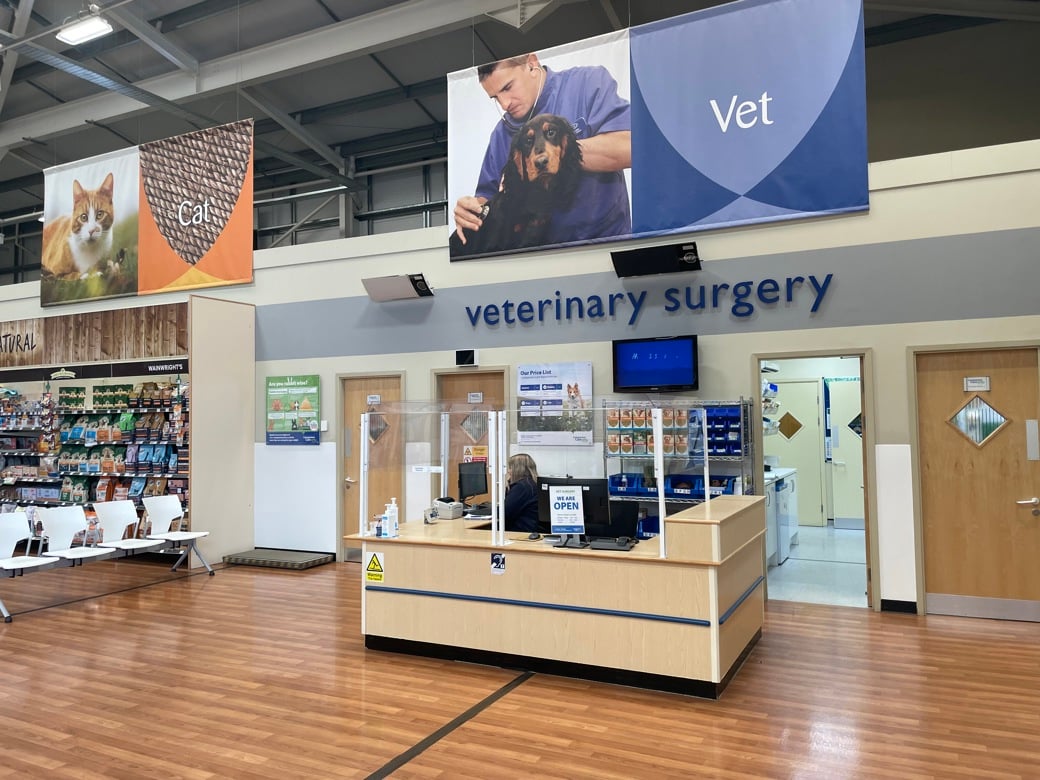 Companion Care Kidderminster
A well established, profitable practice with fantastic growth potential
About the practice
Purpose built in 2011, Companion Care Kidderminster is a well established, thriving and profitable practice with year on year growth. Currently hosting 5,400 active clients, with a healthy insured client base. There is capacity to increase and further develop the practice and its offering in both business growth and physical space.
Based inside a busy and high performing Pets at Home store, the practice is in great condition and has been well looked after. Positioned on the ground floor at the front right of the store, it boasts a generous reception and waiting area, allowing for separate cat and dog spaces.
Crossley retail park consists of 14 well known stores such as Sainsburys, Smiths Toys, The Range and many more. Its easily accessible via car, foot and public transport and is surrounded by more retail units and residential areas.
The practice has 3 larger than average consult rooms, 1 of which doubles up as an x ray room, separate cat and dog wards, a well proportioned theatre and prep area. The isolation area, where possible doubles up as a cat ward, allowing the dog ward to become separate. There is an office area and lots of storage.
Current opening hours are Monday - Friday 9am - 7pm and Saturdays 9am - 12pm
The team currently consists of:
2 Vets, 1 Practice Manager, 3 Receptionists, 2 VCAs, 1 Stock manager, 1 Hygiene technician
Joint Venture Partnership
Our Joint Venture Partnership model allows vets, nurses, and practice managers the opportunity to become a practice owner.
Joint Venture Partnership is the only model in the industry that gives you complete TRUE clinical freedom. You're independent to make your own clinical and practice-based decisions, allowing you to run your practice, your way and enables you to have the freedom to make the best decisions for your patients.
Partnering with our business experts across 12 key functions, we help develop your commercial and leadership skills and experience, setting you on the path for success. Our model includes a guaranteed salary from day 1 whilst having the security of being part of a wider group.
The opportunity
Although the practice is currently performing very well, there are more significant potential growth opportunities, examples of which are below:
The practice trades as Companion care so a rebrand to Vets4Pets would be advantageous
Potential to enlarge the practice foot print, either further on the ground floor but also potentially via a mezzanine
As part of the rebrand, there is the opportunity to change the operating model to our new Pathfinder model. It's not just the look of the practice that's different. Our brand new operating model utilises advances in technology, practice design and colleague structure to enhance the pet, client and colleague experience to create the future of our practices and their profitability.
Numerous new housing developments taking place in and around the Kidderminster area
Extending the opening hours
Offering care plans and national group promotions
There is significant scope to increase prices based on the socioeconomic makeup of the area and compared to the area averages
Increasing new client registrations
Increasing targeted client marketing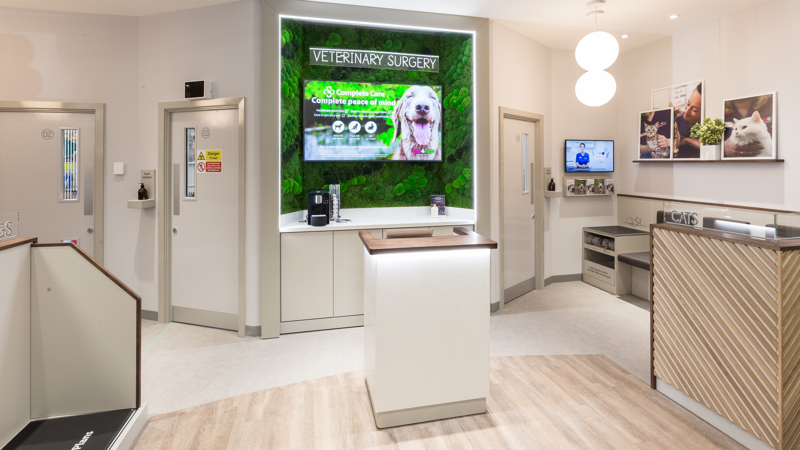 Take a look at the practice
Hear from Gavin
"It's been an enjoyable 11 years driving, growing and leading the practice to where it is today, a successful, profitable business with a great reputation locally. I'm proud of what I and the team have done over the years and I feel that now is the right time to move on and pass on the baton. There really is lots more room for growth for the next owner and it will be an exciting journey to take the practice to the next stages.
If required, I'm more than happy to stay on as an employed vet, part time for a period of time to ensure there is a good transition period for the new owner/s."
What our clients are saying
A snippet of client feedback and reviews for the practice, leading to 4.7 star rating on Google
"Staff are very friendly and really made me feel reassured when I took my dog in for a check up after suspected seizure, quality of care is amazing and advice offered was great. This vets definitely care more about pets wellbeing than money and prices are reasonable too I would definitely recommend this vets"
"My 9 month old cocker spaniel had developed sickness and diarrhoea, as had his brother from the same litter who my sister has. I was really worried and the vets were able to get me in that evening at really short notice and the vet was super lovely with him which was really helpful as he is quite nervous. The medicine was great value for money and I left feeling relieved. However, he was sick again the next day and the vets were able to get me in again that evening within the space of 2 hours. Honestly couldn't ask for better service. The vet came out and spoke with myself and my sister and was so informative and helpful and really put me and my sister at ease. Medicine was explained and again, felt it was good value for money. Can't recommend this practice enough! My parents have had their dogs at this practice for years and I wouldn't consider using anywhere else now! Thank you 👍🏻"
"Firstly I was was met by lovely caring reception staff, i was well instructed where to sit etc, everything on my account was double checked.
It was clean the vet was such a lovely friendly lady that obviously cares about the animals she treats, very helpful and informative.
Overall fantastic first visit for our little pup!"
About Kidderminster
With a population of just under 60,000, Kidderminster is the biggest town in the Wyre Forest District in Worcestershire.
Kidderminster has become a popular option for those looking for the community feel of a close-knit town as well as good transport links, plenty of amenities and access to the nearby Worcestershire countryside.
Kidderminster's proximity to Birmingham (just 17 miles away) makes it popular with commuters looking for a less hectic place to call home
Kidderminster is the main retail hub of the district and has a number of shopping centres including the Swan Centre, the Rowland Hill Centre and Weaver's Wharf, and a retail park, which offers visitors a high quality shopping experience set around the beautifully restored Slingfield Mill. It is home to numerous independent traders, restaurants, pubs and cafés to suit all tastes and offers a diverse selection of places to stay.
The town has numerous parks and nature reserves popular with families and visitors from further afield, the largest being Brinton Park which is undergoing a £2.4 million restoration thanks to funding from The National Lottery Heritage Fund
You can find out more about Kidderminster here
Get in contact
To find out more around becoming a Joint Venture Partner at Kidderminster please contact Tom Legrand on 07719 056 045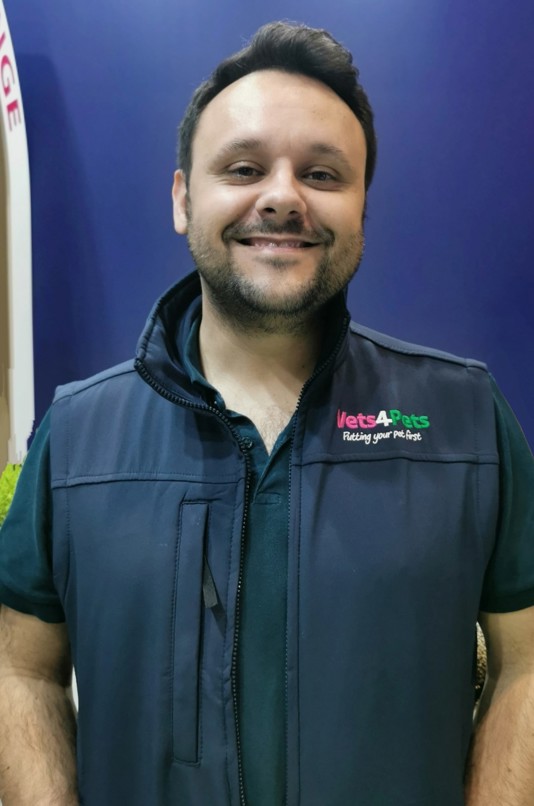 Equipment
Companion Care Kidderminster boasts:
2 anaesthetic machines uses the piped oxygen set-up that is present. The piped oxygen is provided to one of the consult rooms, to the prep area, to theatre and to both cat and dog wards
Active scavenging is in place
A Hira Plus x-ray machine in one of the consult rooms (the one that has piped oxygen)
An Agfa CR30-X digital x-ray processor
A Sonoscape E2V ultrasound machine with two probes
A Burtons VetAir dental machine with a Piezon dental scaler
Lab equipment consists of a Vetscan 2 machine, along with a Burtons centrifuge and a microscope