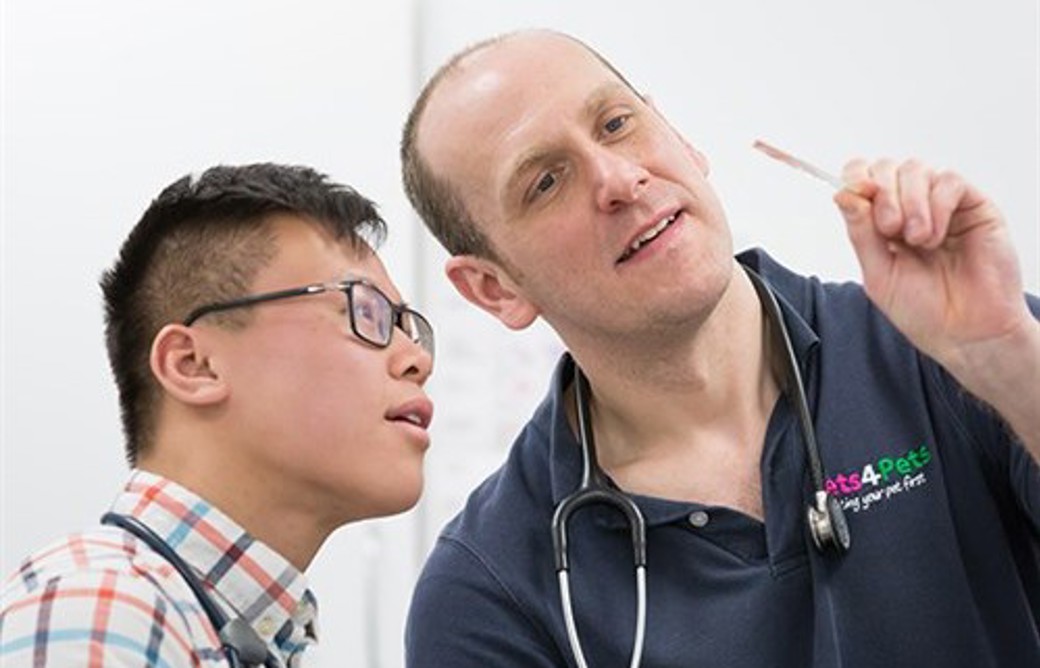 Looking for a Great EMS experience?
At Vets4Pets, we love to invest in and support talent. This is why we're committed to offering the best EMS experiences and why we're investing more than £25,000 in our EMS bursaries for vet students.
We know that EMS provides a key part of a student's transition from the lecture theatre to becoming a practicing vet. We also know that the best EMS provides a safe and supportive environment to practice clinical skills and put academic learning to use in the real world.
With more than 440 practices of all shapes and sizes throughout the UK (including Northern Ireland), we'll have a small-animal practice to meet your requirements. Many of our practices have certificate-holder colleagues and vets and vet nurses with specialist interests. So, whether you're looking to nail down the basics or develop an interest in anything from exotics to orthopaedics to medicine, we'll have opportunities that meet your requirements.
"I was lucky enough to be awarded a Vets4Pets EMS bursary. After this placement, I was granted two weeks' worth of funding, and I used this money to buy a textbook to aid my studies and to cover the cost of accommodation whilst in placement.
"I returned four months later for a second placement at the same Vets4Pets practice, and I feel I really built my skills whilst working with this excellent team. I am so grateful to have had this opportunity!"