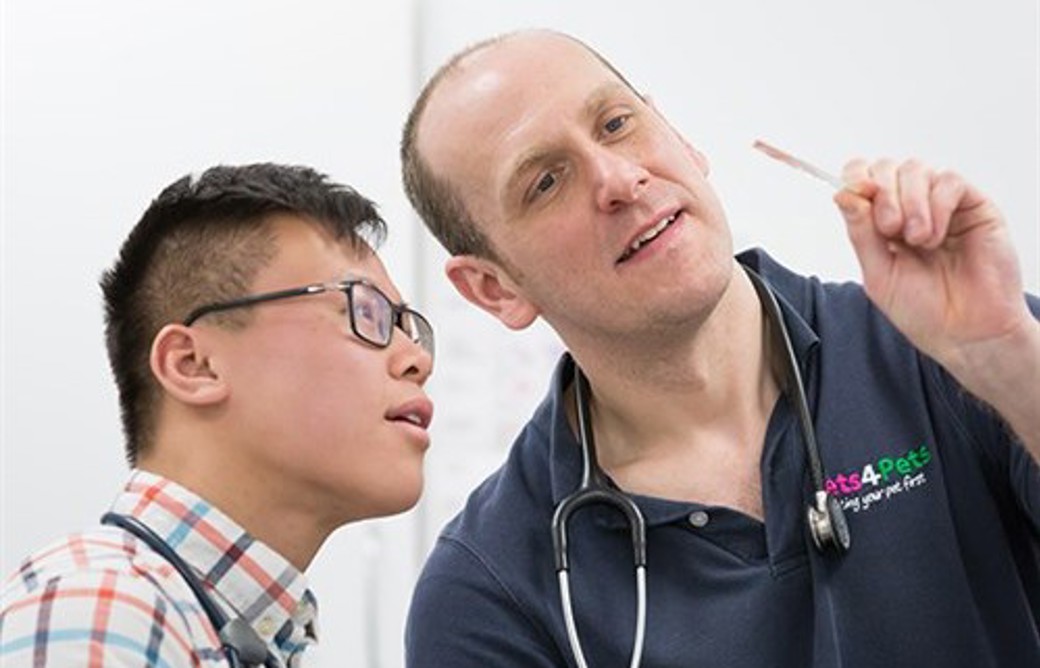 Looking for a Great EMS experience?
At Vets4Pets, we know that EMS provides a key part of a student's transition from the lecture theatre to becoming a practicing vet, as well as providing a safe and supportive environment to practice clinical skills and put academic learning to use in the real world. That's why so many of our practices are keen to work with EMS students and pass on their knowledge to the next generation.
It's also the reason we are committed to investing in future talent and will therefore be re-launching our successful EMS bursaries in 2021. Look out for more information coming soon!
With more than 440 practices of all shapes and sizes throughout the UK (including Northern Ireland), if you're looking for EMS, we'll have a small-animal practice to meet your requirements. Many of our practices have certificate-holder colleagues and vets and vet nurses with specialist interests. So, whether you're looking to nail down the basics or develop an interest in anything from exotics to orthopaedics to medicine, we'll have opportunities for you!
Use our Find a Practice map to get the contact details for practices right across the UK.
Vets4Pets Graduate Programme
If you've completed EMS at one of our practices and liked what you saw, take a look at our Graduate Programme for more information on how you could start your career in one of our practices.