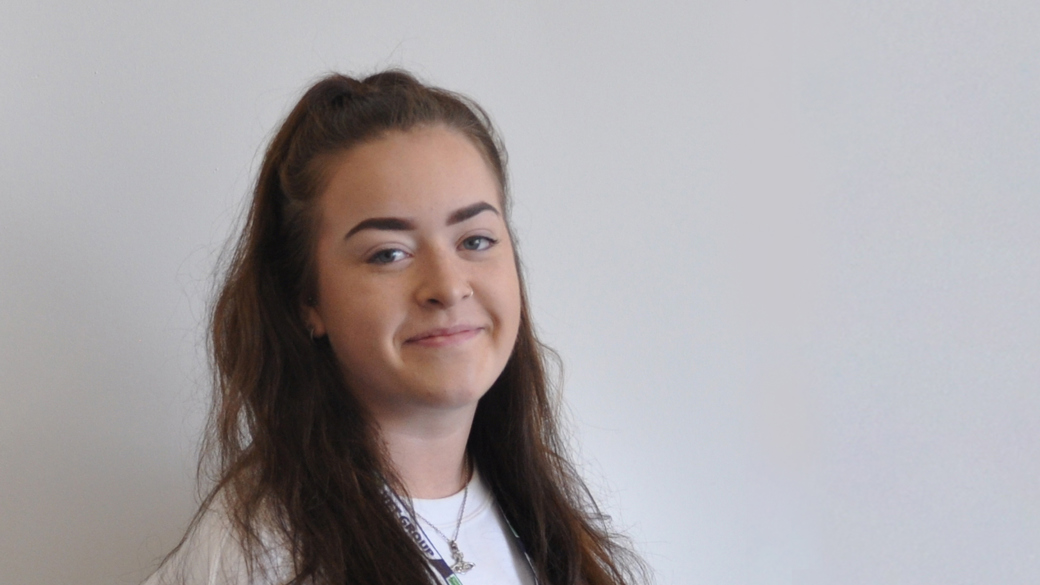 "My apprenticeship will open doors to many opportunities"
Abi talks about her experience as a Digital Marketing Apprentice within Vets4Pets' Marketing team.
I joined Vets4Pets in September 2018, and I'm doing a 15-month Digital Marketing apprenticeship Level 3 within the Marketing team at our Support Office. I studied Media at GCSE and A-level, and I have always loved pets so when I saw this apprenticeship opportunity on the www.gov.uk website, it just looked great to me. So, that's why I applied.
I really feel this apprenticeship will help me to have a successful career in an area I love. I just feel it will open the door to so many opportunities.
I do about three-to-four hours per week of independent study where I complete online modules through DOT NATIVE and Google Digital Garage. At this point, I think I want to specialise in website design because it's creative, and there's always updates and tweaks you can make to webpages to improve their functionality and make them more engaging. I also really like learning about trends and developments in website design.
My mum works for an apprenticeship company so I'm lucky in the sense that I've always known about apprenticeships, and I think it's great that companies are now offering more of them and in different areas. I think some people my age think people do apprenticeships because they don't know what else to do. But, with an apprenticeship, you gain skills, you gain a broader understanding of an area you love, and at the end of day, you're doing a job, so you're gaining real-world experience and earning money. What is not to like.
Here is why I think anyone should consider doing an apprenticeship with Vets4Pets:
The people. Everyone has been so welcoming and have really made me feel like part of the team and business. I'm not treated like an apprentice. I'm treated like a team member just like everyone else. I get involved with everything to do with digital, and there's always interesting things to do. I get invited to meetings, and colleagues outside of my team and department know who I am and what role I do, which is great.

The culture. At our Support Office, we get to bring our dogs to work. This is a big bonus. I have a cockapoo that comes with me to work about two days per week. I think having an animal with you at work makes things more relaxing and makes you feel more comfortable. There is always loads of dogs in the office of all shapes, sizes, ages and breeds. I think because Vets4Pets is a pet care business, being allowed to bring your dog to work shows how much we as a company care about animals and how pets do come first.

The work. I'm so happy that I'm doing real work and not just admin type work. At the moment, I'm redesigning a number of existing webpages, creating new webpages, using web design tools and am interacting with our digital agencies on a number of specific projects. It's great, and I truly feel that I'm contributing and adding value while gaining real-world experience and new skills.

The networking opportunities. The work I do and the projects I'm involved in often expand to, and involve, other teams. So, for example, I often work with our CRM (customer relationship marketing), Local Marketing and Social Media teams. I gain different experiences working with these teams as they perform a different marketing function to me so my understanding of marketing overall is increasing, and I'm understanding more how digital fits in with other areas of marketing.
I think if you decide to do an apprenticeship, you need to be 100 percent sure you want to do it. You have to be truly interested in the area because there's a learning commitment alongside having a full-time job. You need to be invested, but the benefits are truly there. I really feel this apprenticeship will help me to have a successful career in an area I love. I just feel it will open the door to so many opportunities.
To find out about available apprenticeship training with Vets4Pets, please email apprenticeships@vets4pets.com.