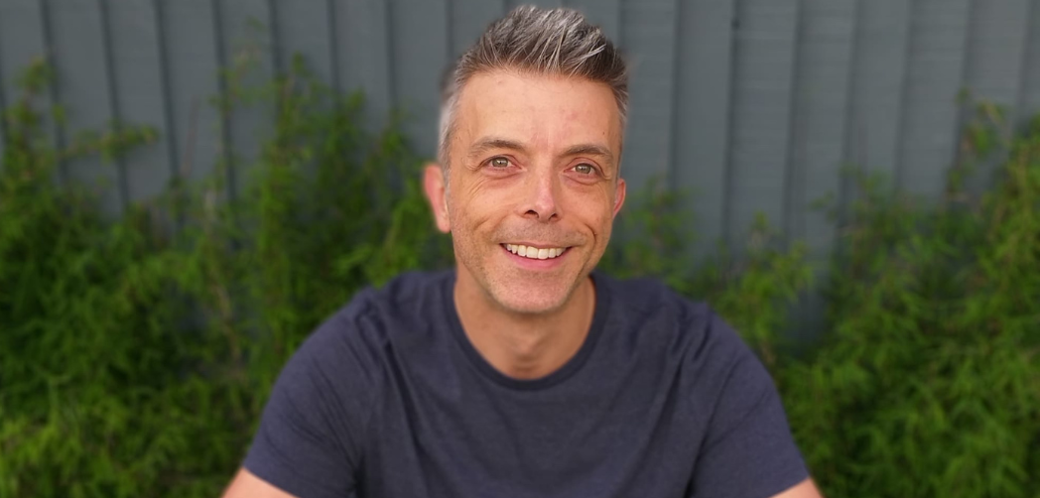 Meet our incredible Advanced Practitioner and JVP, Dan Makin
Dan always aspired to own his own practice, and sought out a partnership with us due to both the clinical and professional freedom we offer.
After dreaming of becoming an Equine Vet from a young age, Dan was lucky enough to be able to follow this path a few years after qualifying, working both in the UK, and internationally in New Zealand. However, over time he become disillusioned with his area of expertise and began to locum as a Small Animal Vet, leading him into several permanent roles around the UK, as both a Vet Assistant, and eventually, Clinical Director. He also spent time studying for a Certificate in Advanced Veterinary Practice and became an Advanced Practitioner in Small Animal Medicine.
Journey to JVP
Having worked in several of our practices in the past, he was aware of the business model, and what started out as a casual enquiry, developed into the purchase of his own practice several months later. Currently, he works in his own Vets4Pets practice in Poole Holes Bay as part of the Clinical team, and spends most of his time working as a Vet in his practice:
"I don't have a Lead/Head Vet in my practice, so I fulfil that role on a day-to-day basis. I'm also privileged to be the leader of my team, there are 30 colleagues in the practice so alongside my Practice Manager, I support and develop them. As the sole JVP, I also manage the practice and its future development. There is a constant need to plan for continued growth and change within the practice and profession.
I cannot explain the satisfaction of owning my own practice, to see it grow in size and reputation is amazing. I started this journey 5 years ago, and since then our turnover has doubled and my team has trebled in size. I am so proud of my team, and it's so humbling to see how hard they work and the support they give to myself, the practice and most importantly each other is phenomenal."
Within the Vets4Pets community, Dan is well-known for creating an astounding culture within his practice. Having worked in many different practices Dan had an ambition to create a practice that would offer all the good things he'd experienced, whilst avoiding the negative challenges he'd personally faced in the past.
"Just put yourself in your colleagues' shoes, how would you like to work? How would you like to be spoken to? These are all questions that you should ask yourself. It's important to be aware of your colleagues' individual needs, support them, and listen to them. A significant reason that a colleague joins a practice is because of the environment they are being invited to work in. As a leader it's important to me that they're able to enjoy and benefit from a workplace that is fun, safe, inclusive, challenging and progressive."
Rewarding Workplace
Many of our JVP's find practice ownership to be one of the most rewarding parts of their careers. Their dedication to their patients, colleagues and practices is exemplary in the field, and deserves an enormous amount of recognition. Dan is no exception, and is proud to be part of our business which offers up so many opportunities to colleagues:
"There have been many rewarding parts of my time with Vets4Pets, such as seeing my practice grow and being privileged to have a workplace people want to work in. I'm also delighted and proud to be involved in several projects throughout the larger Pets at Home Group, including the Joint Venture Council, Diversity and Inclusion, and the promotion and development of good working culture, colleague retention and recruitment.
The Joint Venture Council is something that many people might not be aware of. It's an elected group of Joint Venture Partners that act as an interface between all the individual JVPs in the Group and our Support Office."
Thinking of joining Vets4Pets? Dan has the perfect advice:
"Do it! There's not one second of regret that I have. If you want to be part of or lead a unique and individual team, then this is an awesome way to achieve it. Becoming a JVP stopped me from leaving the profession and has provided me with renewed professional enthusiasm and passion.
Every practice is different, and most of the practices are individually owned, so this allows for each practice to have a unique work style and culture. However, the strong partnership with Vets4Pets allows us to dedicate more time to our teams and clinical work, whilst also providing us with the tools and resources to develop our teams and practice to realise their full potential, whilst offering the best care for our patients and clients."
To search our current vacancies and find out more about life at Vets4Pets, click here. Or to find out more about our partnerships opportunities, click here.