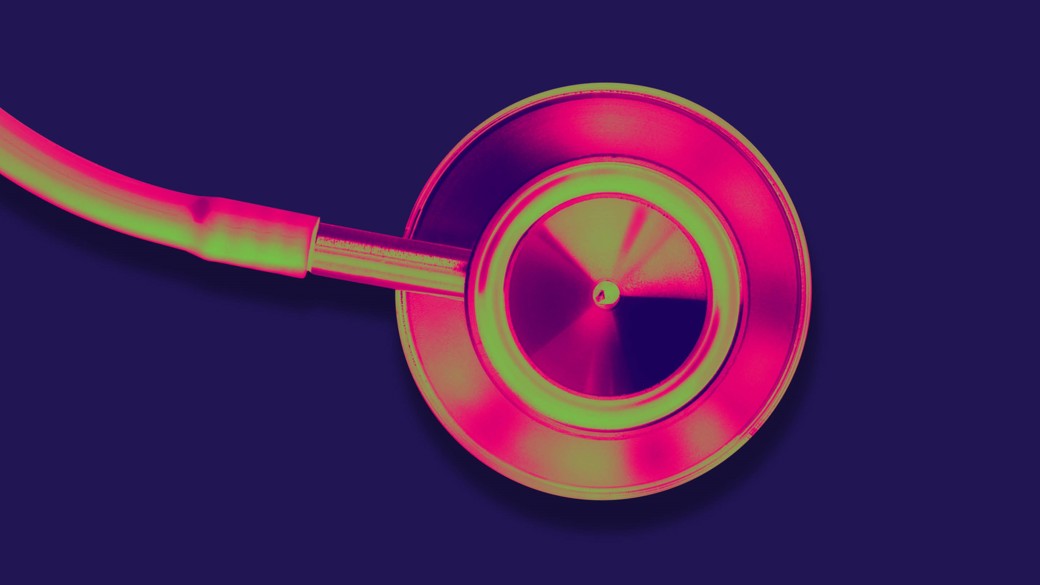 Project Listen: Commitments
There is a huge opportunity for us to continue changing how we work to better support our colleagues and partners, and by extension impact the working lives for all members of the veterinary profession.
Whilst there are several issues highlighted in this data set, there were also significant numbers of colleagues and veterinary professionals who felt things were positive. It's from a combination of these two factors that we've started work on a change agenda that will see us listen to the best of what we heard and try to replicate it in areas that were less encouraging.
What follows are the commitments we at Vets4Pets and Companion Care Vets aim to make. As an organisation we want to continue supporting our colleagues and champion an environment that has, at its heart, the health and wellbeing of our colleagues.
Implementation of the BVA's Good Veterinary Workplace Code
The first change we're committing to is to align our working values and behaviours with those of the BVA Good Veterinary Workplace Code. Whilst some of our practices have already adopted the code, we aim to embed the code as the foundation for continually developing great cultures in each of our practices. We want to support the aims of the code to allow our teams to have a voice and to co-create what a great workplace is.
Based around seven key areas, the GVWC provides the framework, the evidence, the resources and the focus for all veterinary practices to define and deliver their journey to creating a good workplace. Crucially the GVWC does not prescribe how you must do things rather it describes the evidence-based outcomes that can create a good veterinary workplace.
Importantly it also reflects and emphasises the importance of duality between the employer and employee working together to co-create the desired culture and ultimately good workplace.
We recognise that these changes alone will not fix the issues, but with a strong focus on change and a concerted effort from all of us to keep our veterinary colleagues at the heart of our business, we believe this can be the start of an ongoing dialogue to do the right thing.
Code Introduction

The British Veterinary Association's Good Veterinary Workplace Code (GVWC) is a unique, veterinary specific resource and is the culmination of years of collaborative pan-professional work to tackle the crisis in veterinary professional recruitment and retention.
I am excited to be working with Vets4Pets and Companion Care Vets who have been courageous in their commitment to evidence and understand the needs of the veterinary workforce but most importantly to want to create a practice led solution. Adopting the GVWC as the foundation for positive progression will bring focus, practicality and achievable outcomes that can lead to positive and enduring change.
- Gudrun Ravetz BVSc, GDL, MRCVS
Past President, British Veterinary Association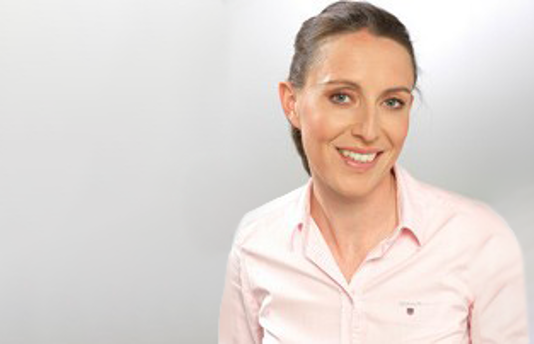 Our commitment to health and wellbeing
Leadership development programmes
Our colleagues work in practice teams led by a Joint Venture Partner. As the leader of those teams, they need to have a solid, practical background in leadership and management. Whilst many of our leaders have already taken the opportunity to engage with leadership programmes, we will develop, offer and support the uptake of an enhanced curriculum, tailored to the needs of our profession.
Timings: First modules released in Summer 2022
Dealing with challenging situations
While there is no easy fix to dealing with challenging situations, we're committed to supporting our practice colleagues and joint venture partners in several ways. Understanding how to best deal with challenging situations in practice is one area of focus, including the provision of specific client communication materials to support fairness and understanding, as well as ensuring our client policies all have the wellbeing of our colleagues at their heart. We will also introduce new training materials to support our teams on how to deal with challenging client behaviour.
Timings: Spring/Summer 2022
Mental Health First Aider in each practice
Since March 2021 we've already trained over 300 CPD accredited Mental Health First Aiders within Vets4Pets and Companion Care Vets practices. We commit to having a trained colleague in each practice to support those who need it.
Timings: Completed by Winter 2022/23
Wellbeing handbook for each practice
Working with a number of external agencies, we will launch a wellbeing handbook for each practice that focuses on key ideas, tools and outreach services for our teams. This handbook will cover a huge range of areas to protect the professional and personal wellbeing of our colleagues including financial, physical and social wellbeing and mental health. We recognise that whilst there is a host of online material available for us all, having a handy guidebook within reach for each practice will offer value and help support our colleagues.
Timings: Spring 2022
Our commitment to work/life balance
Flexible working
One of the themes of the survey results was around the structure of the days within practice. We received a lot of feedback referencing the constant demands of working 10-12 hour days, especially where they are continued throughout the week. The challenge is how to better support our practices to balance the demands of clients and colleagues.
To address this we're making a commitment to define the flexible working options we will consider for all roles within our practices and make them available to our teams to embed into their workplaces. To do this we will be collaborating with the veterinary flexible working group, Flexee.
Timings: Autumn 2022
Diary management
We have started to work on supporting our teams with better rota and diary management. We commit to roll out specific training to our colleagues on how best to run the rotas for practices where this is needed, including with the introduction of tech tools to support automation of bookings.
This will work alongside a wider set of initiatives to introduce new innovative customer facing tools that aim to make booking and managing appointments easier.
Timings: Autumn 2022
Innovative surgery model
Over the last few months, we've been developing a new operating model which is now live in a small number of our practices and will be the template for new practice openings in the future.
The model aims to offer a better client experience, whilst freeing up time for the veterinary team to concentrate on the more clinical aspects of pet care, by bringing in new roles focusing on the service and support provided to clients during their visit.
We are committed to deploying this model, initially within our Group Managed practices and then in selected Joint Venture practices during the next 12 months where practicable and appropriate to do so.
Timings: Roll out throughout 2022
Our commitment to work benefits
There was detailed feedback on the overall benefits available to practice staff coming from both within and outside of the group. Whilst we pride ourselves on being able to offer great benefits to all our colleagues, we will continue to ensure they are in line, or better, than that of the wider profession.
Benfits review
As part of the Pets at Home family, our Joint Venture Partners have an opportunity to offer extended and specific benefits to their colleagues from a broad available range. We commit to a review of benefits offered in each practice and anticipate these renewed conversations will address the needs of our veterinary colleagues to ensure they get the most suitable package.
Timings: Summer 2022
Total rewards statement
We are committing to introducing an annual rewards statement that sets out clearly the overall pay and benefits received by an individual during that period. The aim is to illustrate the overall package colleagues receive including pay, bonus, valuated benefits and pension contributions.
Timings: Summer 2022
Sector benchmarking
We will continue to run annual sector pay reviews, and commit to ensuring that this information is made available to our Joint Venture Partners to support them in how their manage their teams.
Timings: Annually
Overtime policy
We will work with our partners to update and amend our overtime policy to ensure it's fair and equitable for all colleagues whatever their role and working rota.
Timings: Summer 2022
Reward Hub
We are committing to rolling out increased access to our Reward Hub that enables colleagues to benefit from a huge range of discounts, rewards, and unique opportunities to save money. The Reward Hub is also in place to allow colleagues to receive instant rewards and recognition for excellence in their work. We believe this innovation within the group will offer significant benefits for all our colleagues.
Timings: Summer 2022
The aim of this survey was to listen to the profession, understand the insight shared and create change. This change isn't just for the colleagues within Vets4Pets and Companion Care Vets, this is change that could have an effect across the profession. By publicising the survey and this report we hope to spark the conversation and lead change. We recognise that we are not alone in seeing the changing shape of the profession and invite other employers to step back and reflect on the changes they need to make to ensure we can make an impact at
all levels.
We will commit to working collaboratively with other parties within the profession to support the types of change needed to maintain the veterinary professions as a rewarding and supportive career choices. We will work to support initiatives at all levels that enhance the wellbeing of our colleagues and expand the conversation beyond our doors.
We also commit that this proposed set of changes will not end in 2022, and that as an organisation we will strive to support our partner practices in becoming the best workplaces they can be, allowing all our colleagues to thrive.
- Vets4Pets, February 2022
Thank you
Thank you for taking the time to read our report, we hope you got some useful information about the profession and us as a group. If you'd like to learn more about opportunities within Vets4Pets, please follow the links below.