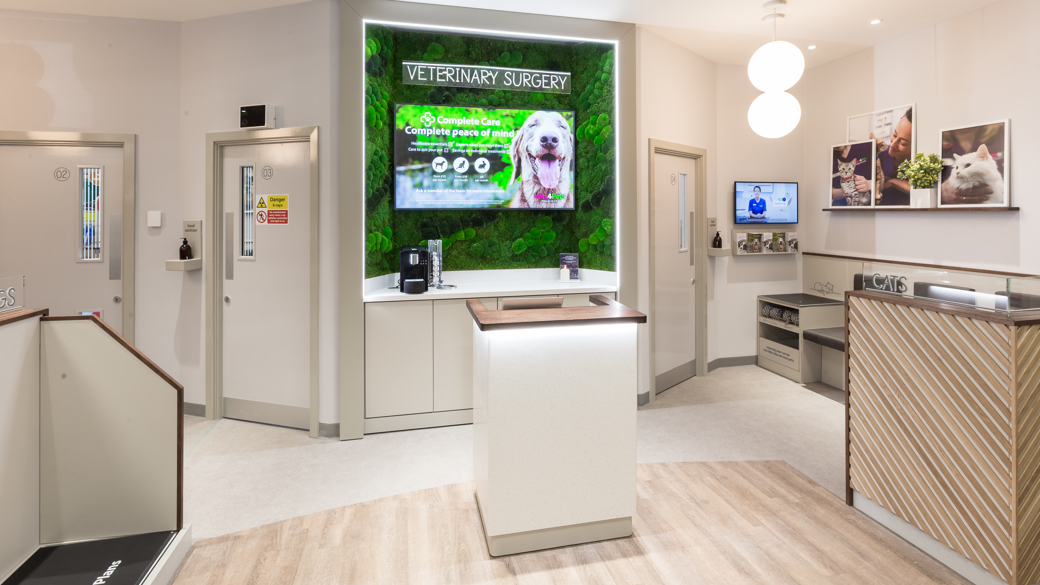 Vets4Pets Horsham
A brand new innovative look. Opening 2024.
The Opportunity
We're looking for ambitious clinicians with entrepreneurial spirit to take on the running of a brand new innovative practice in Horsham.
With a brand new opening, we can tailor the practice to compliment your clinical interests and long term plans.
Partnering with us
Our Joint Venture Partnership model allows vets, nurses, and practice managers the opportunity to become a practice owner.
Joint Venture Partnership is the only model in the industry that gives you complete TRUE clinical freedom. You're independent to make your own clinical and practice-based decisions, allowing you to run your practice, your way and enables you to have the freedom to make the best decisions for your patients.
Partnering with our business experts across 12 key functions, we help develop your commercial and leadership skills and experience, setting you on the path for success. Our model includes a guaranteed salary from day 1 whilst having the security of being part of a wider group.
About Horsham
Horsham is an attractive, historic market town. Across the area you'll find Michelin star restaurants, gastropubs, weekly food markets, and dozens of artisan producers and growers.
Horsham and the surrounding areas boast a varied landscape – the woodland in the north contrasts with the southern downland where historic houses nestle at the foot of the South Downs, and the central pasture and farmland is crossed by meandering rivers.
Get in touch
To find out more about ownership at Vets4Pets or how our model works, contact Charlie Collier on 07816 373530 or email using the button below.