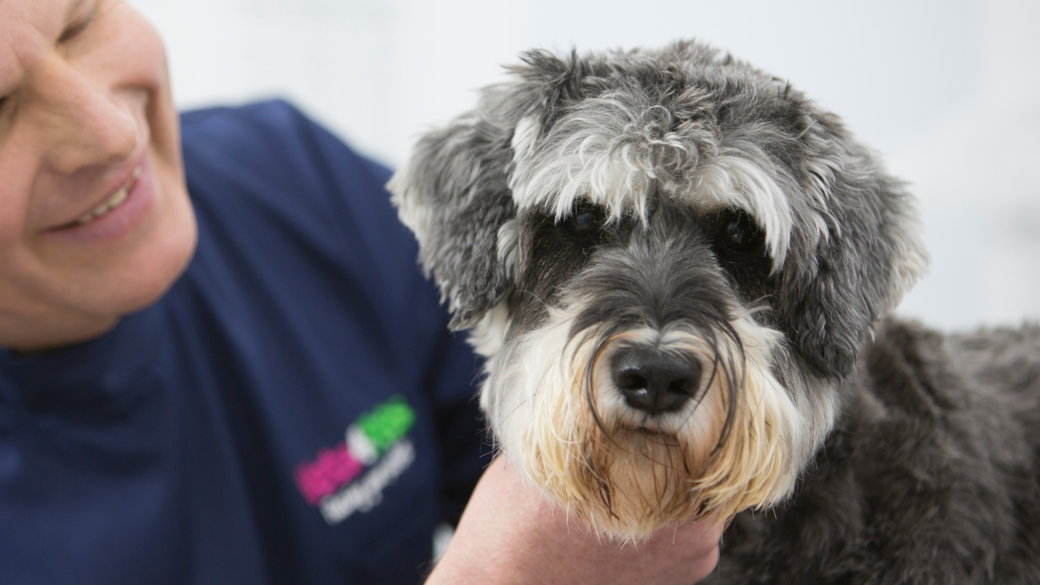 What does Joint Venture Partnership look like for you?
Joint Venture Partnership with Vets for Pets is an affordable route to veterinary practice ownership whilst also receiving the backing of a known and trusted brand within the industry.

With over 380 joint venture owned veterinary practices within the business, we are confident that our tried and tested model will help our Joint Venture Partners (JVPs) thrive and grow in their business. With your veterinary expertise, drive and ambition partnered with our support, what does partnership with us look like for you?
Specialist support for your business
As a JVP you benefit from the support of industry experts from within our support office and field teams. Your Area Relationship Manager (ARM), who will be in regular contact with you, supports you on a day-to-day basis. They will know your practice almost as well as you do and are here to offer tailored advice and solutions based on your individual practice. The ARM is there to make sure that you develop your confidence and business expertise as a business owner and are a link between you and support office, keeping communication channels open whenever you need it.

We have industry experts across more than 12 support office business functions, who are there to provide you with advice and guidance on all things business, such as Recruitment, Finance, HR, Marketing, and Commercial amongst many others. This expert business support allows you to develop your commercial and leadership skills and experience to help you grow and manage your business successfully.
Independence
Joint Venture Partnership is the only model in the industry that gives you complete TRUE clinical freedom. You're independent to make your own clinical and practice-based decisions and have the freedom to make the best decisions for your patients.
Our support office teams will work with suppliers to negotiate the best rates on products but will not restrict you to an approved list.

You can run your practice, your way, but with the support of the wider Vets for Pets business family.
At the heart of your local community
As well as the business support you will have the recognition that comes with being part of a national brand. You will have complete autonomy to build and develop relationships with your clients and their pets in your local community.
With a Regional Marketing Partner there to support you to develop marketing campaigns and offers specific to your clients, you'll also receive support at a local level with targeted, trackable marketing plans, capitalising on the awareness of the Vets for Pets and Pets at Home brands whether this is through local charity support, events or sharing advice-led content on your social channels.
The chance to realise your ambition
Whether your ambition is clinical, financial, or commercial, Vets for Pets support and encourages you every step of the way. Growth with Vets for Pets can take on many forms.

Your ambition may be to expand your personal development and our Learning and Development team is there to help make that happen. If you have clinical skills in certain areas you wish to expand on and develop, we will work with you to ensure that you and your practice are equipped to enable you to do that.
If your growth is more physical than that or your practice grows through demand, you may need to extend your practice to build further and develop the business. We will work with you to plan how that might look and implement plans. If your practice is physically as large as it can be in its current location, we will help you source a suitable building for relocation and assist you in making that new location work for you and your practice as it continues to grow.

Your ambition may be that of commercial growth. We have JVPs who own multiple successful practices with Vets for Pets and when you're at that stage of your career, we'd be more than willing to talk through what options there are for you.
100% of the profits
As a practice owner with Vets for Pets, once your business loans have been repaid, you keep 100% of your practice profits which you can take as dividends or re-invest to build your future.

Becoming debt free differs for each individual JVP, but on average, you can expect to have paid off your business loan in around 7-10 years. There have been cases where JVPs have paid off their loans earlier, this of course depends on several factors relating to their individual practice and circumstances. But none of it comes without your hard work, ambition, and dedication.
Each practice is different
Practice ownership and partnership with Vets for Pets is what you make it. Every practice is different but a strong partnership with us allows you to dedicate more time to your team, clinical work, and clients. With us as your business partner, you're provided with the resources to develop every area of you and your practice, so you can realise your full potential, whilst also offering the best care and service for your clients and their pets.


Find out more
If you'd like to find out more about partnership with us, you'll find a whole lot of information here.
You can also contact the Partnership Recruitment team who will be more than happy to set up an informal chat with you. This is an opportunity to learn more about our model, the financial investment, the support you will receive from our teams of experts, and the type of business opportunity and locations available.
Get in touch
If you'd like to find out more about Joint Venture Partnership contact the partnerships team for an informal chat.