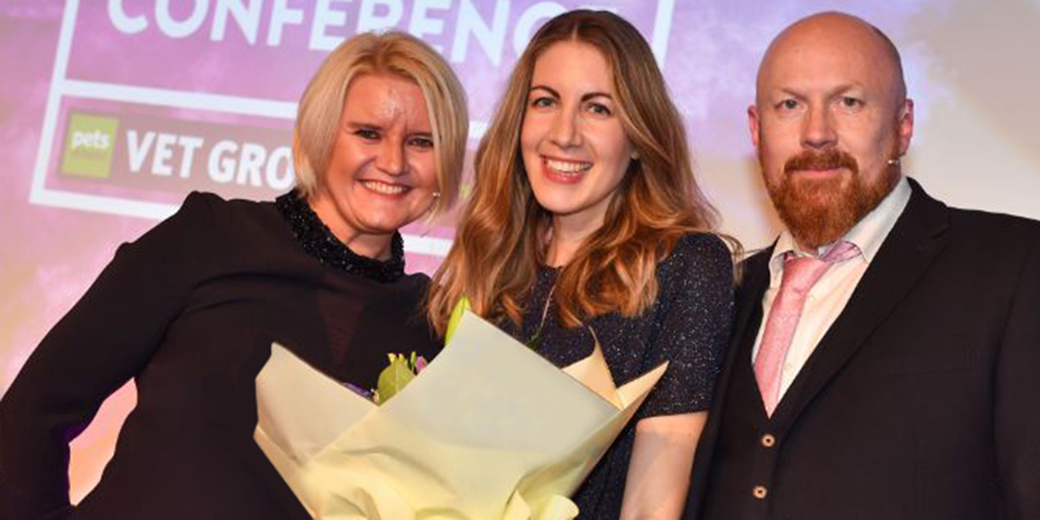 Blog: Recognising our veterinary nurses
For the past five years, Vets4Pets and Companion Care have hosted an annual conference specifically for its veterinary nurses, providing an opportunity for attendees to network with their peers, celebrate successes, meet veterinary suppliers, learn about industry developments and trends, and gain hours of valuable CPD (certified professional development) from industry-leading speakers.
For the organisation, it's imperative to recognise the important role vet nurses play in animal health and wellbeing. It's this ethos that drives the learning opportunities the Group provides to its vet nurse colleagues and fuels the continued development of its annual Nurses Conference.
"It's really important that we recognise the great work our nurse colleagues do every day in practice," says Tim Smith, operations director with Vets4Pets. "They perform an important role to the betterment of clients, patients, vets and the practice teams they work with. By hosting the conference, we want to make sure we publically recognise this, celebrate some standout achievements with the awards ceremony and provide some exceptional CPD."
For 2018, the conference ran twice - Liverpool and Oxfordshire - making it more accessible to colleagues. The CPD included lectures on pain scoring, feline environment needs and common exotic conditions, as well as wellbeing, how to have honest conversations, how to create healthy habits and much more.
This CPD complements and is in addition to the 13 new vet nurse specific courses run through the Group's Learning Academy, which aims to be the first place colleagues go to for their CPD. These courses include topics such as feline fear, refresher anaesthetics and fluid therapy.
"Our goal with the conference is to recognise the talents and contributions of our nurse colleagues and to deliver a fantastic CPD event," says Alison Uwins, commercial associate with Vets4Pets and a qualified veterinary nurse herself. "As we plan our Nurses Conference, we consider all of the feedback from previous conferences and strive to offer a unique event, which is both educational and fun."
Trude Thomas, Vets4Pets regional people manager (south), says the reason the Nurses Conference is significant is because veterinary nurses are often the unsung heroes of their practices.
"Our partners and our vet colleagues cannot do their jobs without our nurses," says Trude. "They truly stitch the practices together. It's therefore really important for them to have some time for themselves and time that is tailored to their needs. This is a day when it's all about them."
Trude says that many nurses who attend share their learning with their practice teams to improve day-to-day practice operations and procedures, which makes the CPD even that more impactful.
Colleagues from Vets4Pets' Clinical Team attended all CPD lectures, taking notes and creating a "top tips" list to share with Vets4Pets and Companion Care in-practice colleagues. For example, some top tips from this year's conference included: when bandaging in an IV catheter into a rabbit ear put padding under the ear as keeping the ear flat and not folded reduces the risk of necrosis, and, for diet transitions, a 21-28 day transition period is best.
Complementing the full day of CPD was a supplier exhibition, which enabled attendees to meet with more than 25 industry leading suppliers from pharmaceutical, equipment, insurance, diet, services and consumables businesses. This enables colleagues to not only meet and talk to suppliers but to also discover developments and innovations.
A highlight of the conference is always the evening's gala Nurses Conference Awards, which recognises achievements across six categories: Student Nurse of the Year, Best Team Player, Partner Choice, Nursing Team of the Year, Best Community Nurse and Nurse of the Year. For 2018, more than 165 nominations were received from Vets4Pets and Companion Care veterinary nurses, in-practice support colleagues and Joint Venture Partners (JVPs).
"It was truly inspiring to hear about the wonderful things our vet nurse colleagues do every day and to celebrate the contributions they make to their communities, colleagues, practices, clients and of course, pets," said Alison.
Matthew Tork, one of Vets4Pets' business development managers, sums up the event nicely, "The veterinary industry is one of constant change, and it can become difficult to keep up with new ways of thinking and new ways of working. The Nurses Conference provides a condensed forum for learning, and the evening event enables the nurses to network and spend more relaxed time with colleagues, peers and suppliers."
Trude Thomas adds, "Every one of our nurses who's been to our Nurses Conference tells me what a great time they had. The excitement and appetite for this kind of event is huge, and I'm thrilled we can deliver it."