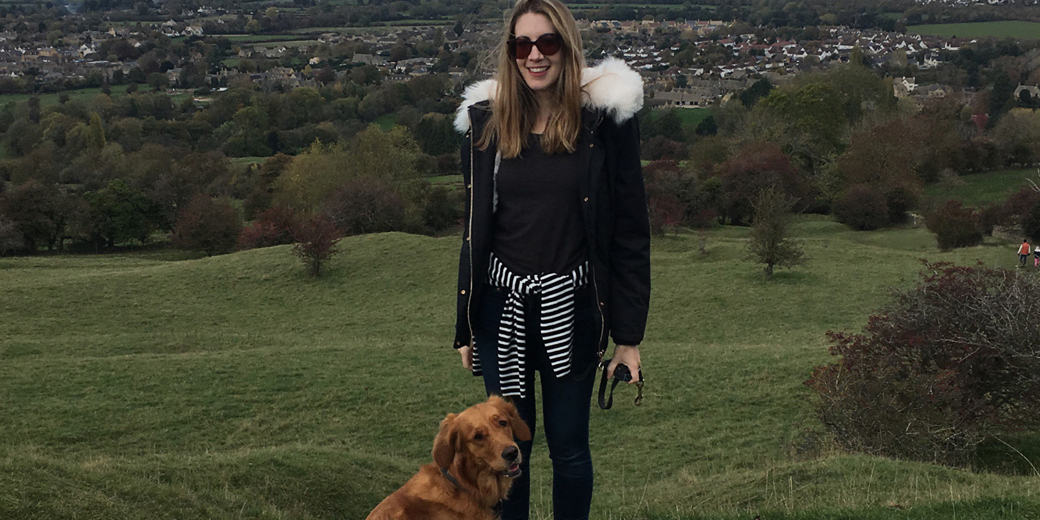 Blog: Opportunities await qualified vet nurses
Alison, a qualified Veterinary Nurse, talks about her role in the Commercial Team at the Vets4Pets Support Office.
Tell us about your veterinary nurse career?
I began my training straight from school. I completed my Animal Nursing Assistant qualification (now VCA), and once I qualified, I went straight into the veterinary nurse training.
I undertook my ANA training whilst working at a mixed practice in Oxfordshire and then moved to a small animal practice to complete my veterinary nurse training. Once qualified, I worked at Battersea Dogs and Cats Home. It has a large nursing team, and I was able to develop my clinical skills further. I felt I was really able to help dogs and cats most in need. I then worked at a private practice in London before locuming and then decided to try something entirely new.
What was the best thing about being a vet nurse?
It's about the difference you can make to the quality of life of an animal and the impact that has on a client. It's very rewarding.
What sparked your career change?
Although I really enjoyed being a RVN, I was also interested in the business side of running a practice and had a passion for the environment so I decided to study these areas at university; however, I did not have any A-levels having left school at 16 so I taught myself from textbooks and sat my exams at a local school. I completed my A-levels in business, biology and environmental studies in nine months, and in 2014, I graduated with a Bachelor of Arts in Environment and Business.
I then went to work as an Environmental Officer for a healthcare provider and then moved to a different company where I became a Senior Sustainability Consultant.
My career then took another turn when I joined Vets4Pets in 2017 as a Supplier Relations Assistant. Being able to apply my commercial experience with my clinical background was really appealing.
I am now a Commercial Associate which is a really varied role. I manage relationships with key suppliers, undertake data analysis, produce communications and manage tenders.
When I decided to try a new career, I was worried about missing animal contact while at work; however, at our Support Office, colleagues can thankfully bring their dogs into the office, which is a great perk.
It's about the difference you can make to the quality of life of an animal and the impact that has on a client. It's very rewarding.
What do you like best about your current job?
I like negotiating and securing supplier agreements on behalf of our partners, both from a clinical and commercial perspective.. I work in a small team, but we have a large remit so the impact we can have across the whole business is significant. I enjoy supporting our veterinary colleagues and working with other departments within Support Office. I am also involved in managing our internal conferences which is really rewarding.
What are you most proud of achieving in your current role?
Managing our 2018 Nurses Conference has been a highlight. The event provides an opportunity for colleagues to network with their peers, celebrate successes, meet our suppliers, and gain hours of valuable CPD from industry-leading speakers. I'm thrilled we are able to provide colleagues with access to such a fantastic event.
How do you think your veterinary nurse qualification and experience helps you in your role?
Being a vet nurse, I can put myself into my practice colleagues' shoes. I have an understanding of what's important to a practice and the challenges they face. I can appreciate their position, and I hope this allows me to do my job better.
What opportunities are there for qualified vet nurses outside of practice work?
Here, in Support office, we have vet nurse colleagues who manage customer relations, are health plan trainers, and our Health and Safety Manager is a vet nurse. I know nurses who work for pharmaceutical and equipment companies, work in veterinary recruitment, work for insurance companies and are part of learning and development teams. Vet nurses are highly skilled professionals with many transferable skills, and I hope that more and more businesses come to understand what valuable employees we are.
I would recommend checking out up Vets: Stay, Go Diversify (VSGD), which is an international community of veterinary professionals who support each other in pursuing fulfilling careers. You can find out more at https://www.vsgd.co/ or via their Facebook page.
Is there any advice you'd like to share with vet nurses?
If you are looking to diversify, keep up with your registration. Unfortunately, I did not do this, but I would advise others to as you never know when it might come in use.