Blog: It's Bring Your Dog to Work Day!
It's extra special today to have dogs in our office. Meet some of our pawsome colleagues.
It's Bring Your Dog to Work Day
There are more than 25 dogs in our office today of all shapes, sizes and breeds. And, although today is Bring Your Dog to Work Day, having dogs in our Support Office is not an unusual occurrence. Yes, we're lucky, and we know it!
The Vets4Pets Support Office was for many years sited in an idyllic, rural barn conversion, which was ideal for dogs. When, in 2016, we finally outgrew that location, we knew that our new home would have to be dog friendly so had our four-legged colleagues firmly in mind when we found and fitted out the historic Isambard House in Swindon to be our new home. We fitted in a 'doggie kitchen', a dedicated storage space for their coats, leads, toys and beds, and there's even a Groom Room. We also have a Petiquette Policy to ensure we maintain a happy office space (for dogs and humans) so we all can enjoy the many benefits that come with having pets in the office.
At Vets4Pets, we know that pets are not just pets…they are family members and more. They are companions, councillors, fitness trainers, comforters and often, our best friend.
Bring Your Dog to Work Day is a day that "raises money for charities dedicated to making a difference to the welfare of dogs", and this is something close to our hearts. As an organisation within the veterinary profession, it's only natural for us to support charities that focus on the welfare of animals. The charities we have recently supported included: The Cinnamon Trust, StreetVet and Battersea Dogs and Cats Home.
At Vets4Pets, we know that pets are not just pets…they are family members and more. They are companions, councillors, fitness trainers, comforters and often, our best friend. Our 2019 Vet Report celebrates this special human-animal bond and investigates how we support our pets and how they support us in turn.
So, on this special day, we'd like to introduce you to just some of the regular, four-legged visitors to our Support Office who definitely bring a smile to our face and lift our spirits.
Ayla and Lily
Lily (seven) and Ayla (three) are regularly seen riding the lift up to the first floor, welcoming Finance team members to work and sitting especially pretty for treats. In their free time, they enjoy lying in any sun patch they can find and cuddles with their human mum, who is a life-long Scottie lover.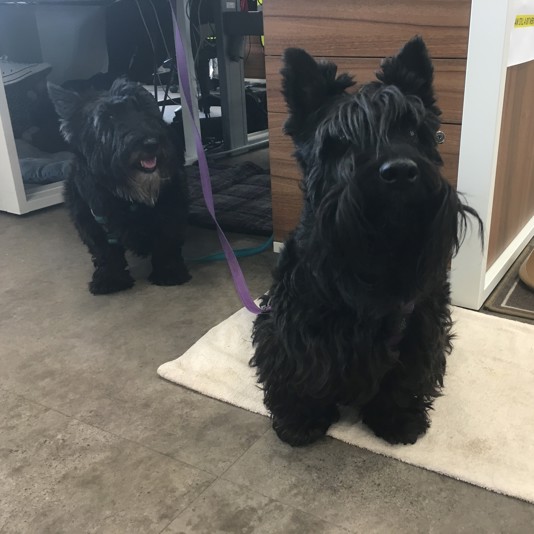 Bruce
Three-year-old Chocolate Lab Bruce is also a regular visitor to our People team. This 30 Kg 'puppy' is always up for a play and pats, and when not in the office, you'll find him stealing his mum's slippers and becoming a trip hazard in the kitchen the minute cheese comes out of the fridge.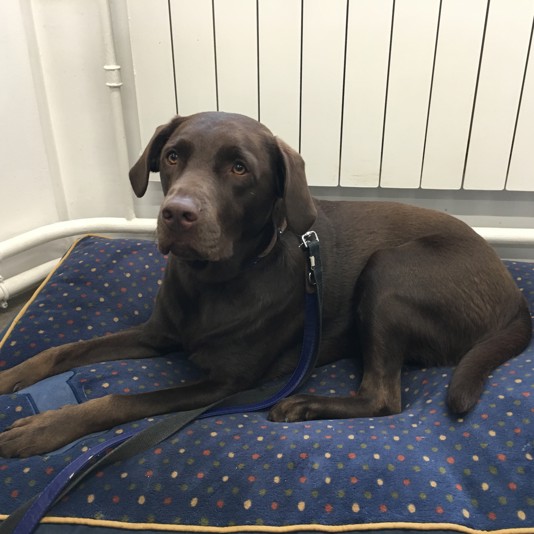 Fen
Black Lab and Border Collie cross Fen spends her time in the office at Reception, welcoming people into the building and trying her very best to sit nicely and calmly for treats. Tennis balls (no other ball will do) and strawberries are her favourites, and apparently, she loves going to the pub.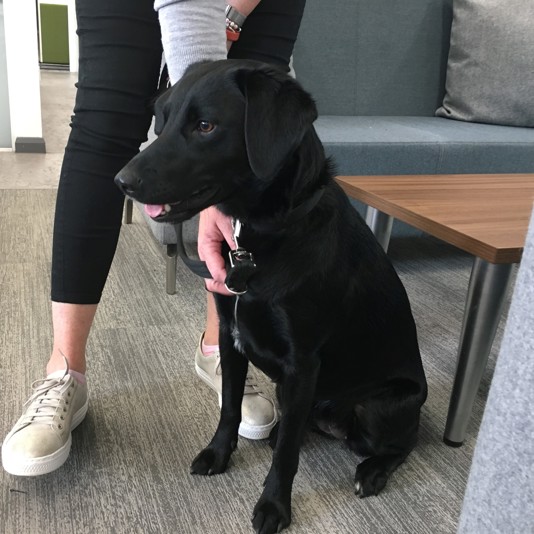 Nala
Nine-month-old Australian Labradoodle Nala loves tennis balls (which she will chase all day), long walks and fetching sticks out of lakes. While in the office, she keeps the Finance team on its toes, but we have seen her napping on the job – yes Nala, we have video.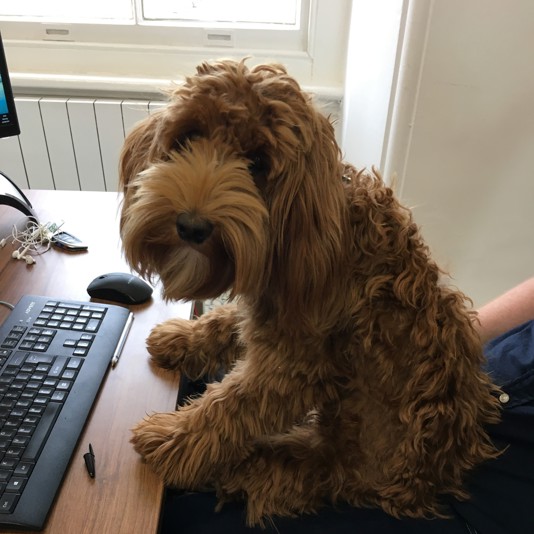 Ozi
This four-year-old Cockapoo is a very popular visitor to our Marketing department, and well, how could he not be. Just look at him. When he's not at work, he likes to sleep and play with his sausage toy.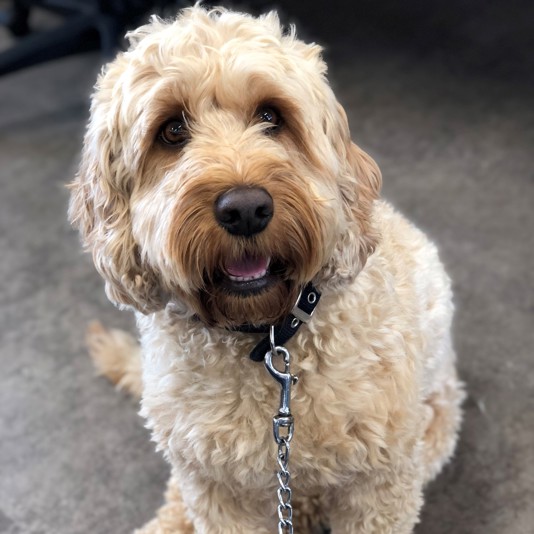 Rolo
Six-year-old show Beagle Rolo loves the smells in our office. A true sun worshipper, he loves the beach and rolling in the sand; however, he's not fond at all of going into the sea. When at home, he likes to look out the window, on watch for the post lady who often gives him treats.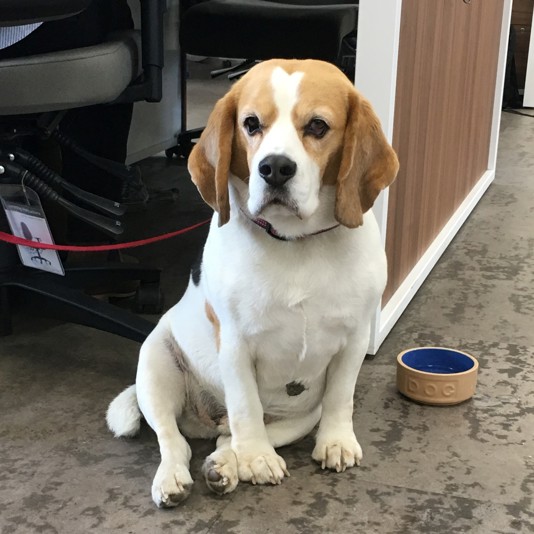 Saxon
10-year-old Labrador 'puppy' Saxon is an honorary colleague within our Learning and Development team. Outside of the office, he loves to swim (any water will do), go running with his human dad, visit his human neighbours and spend time with his best friend and housemate, a 17-year-old African Leopard giant tortoise.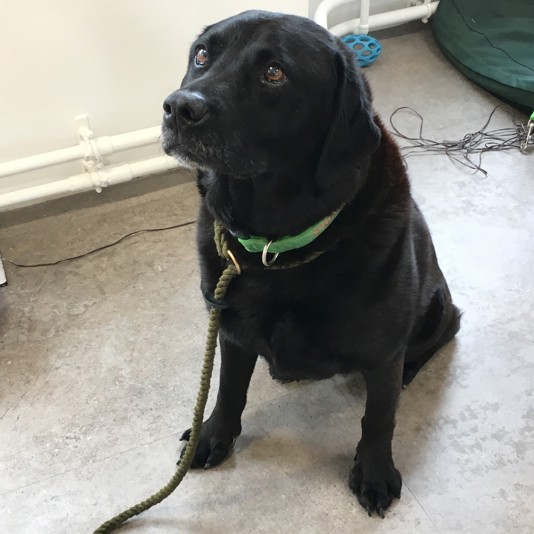 Ted
Cockapoo Ted absolutely loves coming into the office because with his good looks and personality, he gets lots of attention! His loves to throw things up in the air and then pounce on them like a cat and to look out the window for anything that moves. He also loves to play gently with his animal housemates (a cat and guinea pigs!) and his human granny's roast dinner.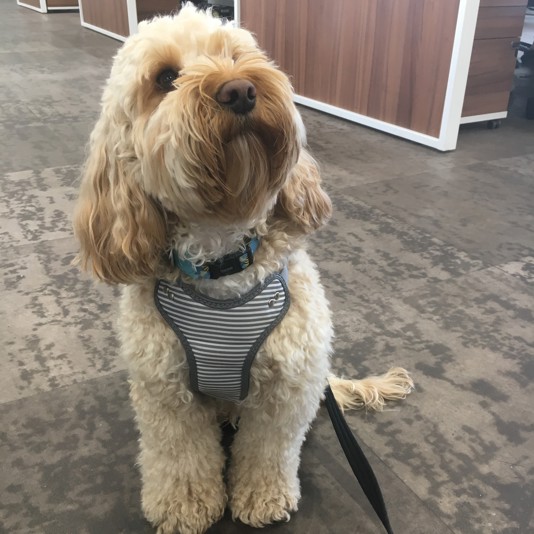 Tilly
Three-and-a-half-year old Tilly is a frequent visitor to our People team. This quiet Shih Poo is a self-claimed 'mama's girl' that enjoys all of the finer things in life. We think she looks fabulous with her new, sparkly collar that her human mum recently bought for her while on holiday in NYC.